When you think of a rough sleeper, do you think of a man or a woman? A new multimedia exhibition at the gallery@oxo this week will provide a unique and stark glimpse into the lives of a number of homeless women in London.
Thanks to St Mungo's for permission use the pictures – copyright belongs to Georgina Cranston – and thanks to Mary-Rachel McCabe for arranging.
Elsewhere on the JusticeGap: Elizabeth Davidson on the double whammy of the housing benefits cap and legal aid cuts – both coming in April 2013 – and the Child Poverty Action Group Between a rock and a hard place report.
You can read Nathaniel Mathews' report from the frontline on homelessness and the legal aid cuts.
---
Told in their own words, the exhibition – entitled Where from? Where now? – lays bare the reality of women's homelessness in the capital and looks at the reasons that have led women to become homeless and how they are rebuilding their lives.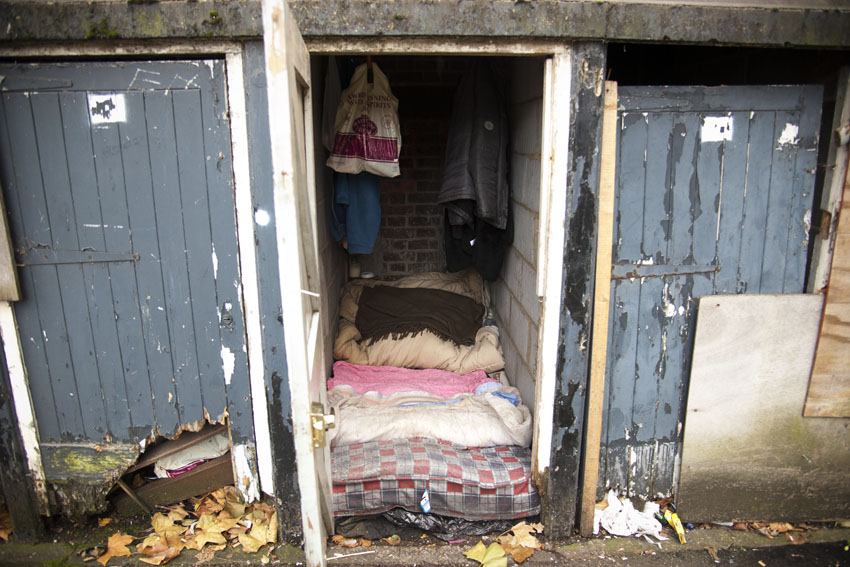 The exhibition is the work of photographer Georgina Cranston, a British photographer who specialises in documenting social and women's rights issues. For the past 12 years she has travelled the world on assignments for clients ranging from non-governmental organisations, such as UNICEF, Anti-Slavery International, and ActionAid, to international media, such as The Daily Telegraph, The Sunday Times Magazine, and Reuters.
Since 2011, Georgina has been working closely with homelessness charity St Mungo's, a leading provider of services for homeless people in London and the South. This summer it launched an 18-month campaign (Rebuilding Shattered Lives) focusing on homeless and vulnerable women.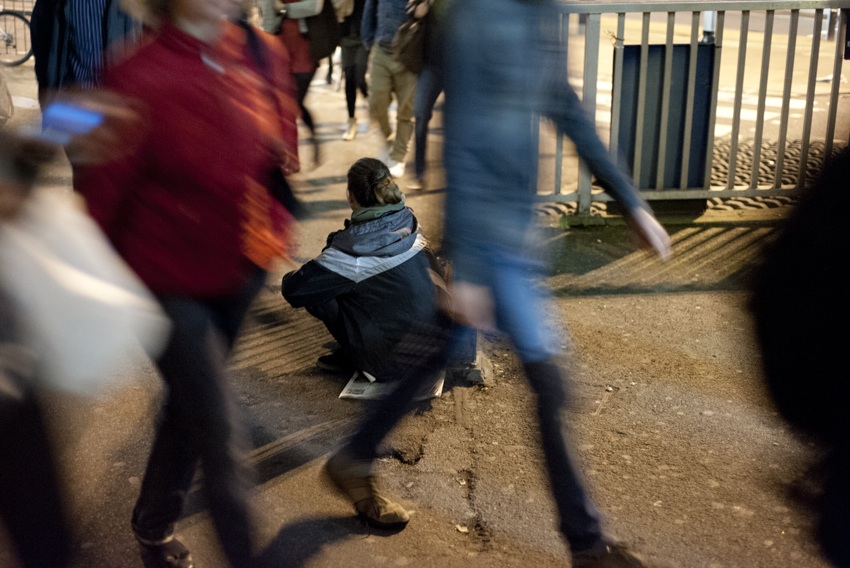 Georgina spent eight months in hostels, going out with outreach teams, meeting 'rough sleepers' as well as women living amongst the hidden homeless population and those now in their own accommodation.
Her work takes us into the lives of these women through their own voices as well as through interviews with the people who work with them.
According to latest figures, 658 women slept rough on London's streets during 2011-12, 284 more than the year before, or a 43% increase.
Women also make up many of those 'hidden homeless', living in temporary accommodation or sofa-surfing.
The exhibition comes at a time when charities are becoming increasingly concerned that welfare and other reforms will see homelessness increasing further.
In their third Housing Report, published this week, the National Housing Federation, Shelter and The Chartered Institute of Housing say overcrowding, homelessness, housing costs and affordability in the private rental market are all getting worse, reflecting the rising numbers of people struggling to keep a roof over their head – while Minister for Welfare Reform Lord Freud was reported as admitting that 'a reduced cap on housing benefit could force families in high-value areas to move' in a recent speech to the National Landlords Association.
'Although all of the women's stories are entirely individual, they have one thing in common: that they have survived not just one but a series of traumatic events in their lives. They have spoken of experiences such as sexual and emotional abuse, domestic violence as well as neglect and loss of children.'
Georgina Cranston
'About a quarter of our 1,700 plus St Mungo's residents are women,' said Esther Sample, St Mungo's women strategy coordinator. 'Most homeless services traditionally have services that were set up for men and there are still more men than women rough sleepers but sadly, as homelessness increases, so do the numbers of women rough sleeping, or affected by homelessness.'
Thomson Reuters Elite is supporting the exhibition as part of St Mungo's women's strategy to raise awareness and improve services for homeless women. Additional resources were provided by TheKnowList, which provided web resources for the project including Georgina's blog on the initiative and by Spectrum Photographic. For further exhibition information, please visit the gallery@oxo's what's on page.