The Justice Gap is an online magazine about the law and justice and the difference between the two. It is edited by Jon Robins. Some of the best writers and commentators about justice issues have written for the Justice Gap and our print magazine Proof.
Editor: Jon Robins
News Editors: Udit Mahalingam and Zoe Darling
Justice Gap podcast: produced by Calum McCrae 
Comment writer: Nicholas Reed Langen
JusticeGap reporters: Zaki Sarraf, Zohra Elliot Tyler, Noah Robinson, Simran Kaur Ghotra, Zoe Darling, Art Badivuku and Kyran Kanda
Web site development: Chris Palmer and Andrew Stocks.
If you are interested in writing/ commissioning/ helping out, email Jon.
*
Jon Robins is a lecturer in criminology at Brighton University and a journalist. He has written about the law and justice for the national papers including the Guardian, Observer, Times and the Independent and Independent on Sunday as well as magazines and the specialist press for over 20 years. Jon set up the Justice Gap in 2011.
He has written a number of books including Justice in a Time of Austerity (Bristol University Press, 2021 – with Dan Newman); Guilty Until Proven Innocent: the crisis in our justice system (Biteback, 2018); The first miscarriage of justice: the amazing & unreported case of Tony Stock (Waterside 2014); The Justice Gap: Whatever happened to legal aid? (Legal Action Group, 2009 – with Steve Hynes) and People Power: how to run a campaign (Daily Telegraph/ LawPack, 2008).
Jon is a patron of Hackney Community Law Centre.
Jon has won the Bar Council's journalist of the year twice and the Halsbury legal journalism award.
Advisory Board
The Justice Gap is supported by an advisory board, comprising:
Matt Evans: Matt is a human rights lawyer and director of the Aire Centre and director of external relations at Queen Mary University's legal advice centre. He is former managing solicitor of the Prisoners Advice Service. He has been shortlisted for this year's human rights lawyer of the year award at the Law Society's Excellence awards.
Glyn Maddocks QC (hon): Glyn is a human rights lawyer who in 2020 was made honorary Queen's Counsel in recognition of his expertise in miscarriages of justice for more than 20 years. Glyn has acted in many of the big cases over the years (Tony Stock, Oliver Campbell, Paul Blackburn, Jonny Kamara). Glyn helped set up both Appeal (formerly Centre for Criminal Appeals) and the All-Party Parliamentary Group on miscarriages of justice. He is also a member of the Law Society's human rights committee.
Sue James: Sue is director of Hammersmith and Fulham Law Centre, co-founder of Ealing Law Centre and a leading light in the Justice Alliance. Sue is a specialist in housing law and winner of the Legal Aid Lawyer of the Year's Outstanding Achievement Award. Sue has been shortlisted for the 2020 Law Society's Excellence awards' legal personality of the year,
Mary-Rachel McCabe: Mary-Rachel a barrister at Doughty Street specialises in mental capacity, community care and housing law, with a focus on children's rights cases. She previously worked at Just for Kids Law and Hackney Community Law Centre.
Dr Judith Townend: Judith is a socio-legal researcher and senior lecturer in media and information law in the School of Law, Politics and Sociology at the University of Sussex. Judith is a former journalist and has an interest in public interest journalism and open justice.
*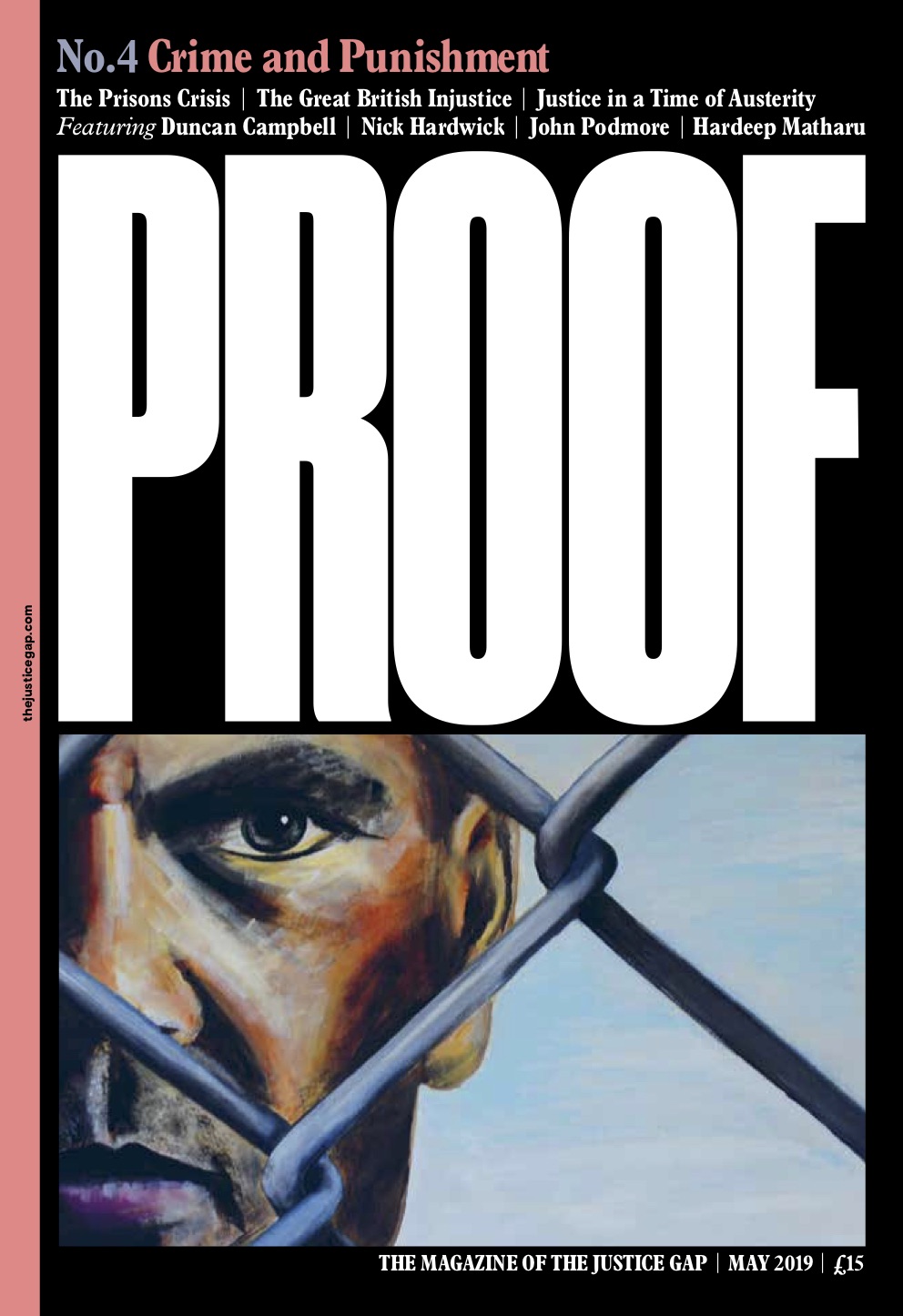 The Justice Gap
'The 'Justice Gap' refers to the increasing section of the public too poor to afford a lawyer and not poor enough to qualify for legal aid. At the heart of any notion of a decent society is not only that we have rights and protections under the law but that we can enforce those rights and rely upon those protections if needed.'
Michael Mansfield QC
'For those concerned with the law and justice – as well as the difference between the two – www.thejusticegap.com is increasingly essential.'
David Jessel (Rough Justice, Trial & Error)
•
What we are about
The Justice Gap is an online magazine about the law and justice aimed at the public. We launched on October 6th 2011.
We are about the law as it relates to you.
We are about journalism and shining a light on those parts of the justice system that don't often see the light of day in the mainstream media.
We are interested in the broad sweep of the law: human rights, the criminal justice system, family, employment through to consumer issues. In other words, all aspects of the law that relate to you in your day-to-day life.*
What we are not about
We are not lawyers. The site is run by journalists.
This is not a lawyers' discussion group. We run articles by lawyers and professionals involved with the law; and we run articles by people who are neither but who have views on the effectiveness or otherwise of our legal system.
We don't engage in correspondence about individual cases. Any contributions will be run at the editor's discretion. All comments are moderated.
We don't claim to have either the right skills or resources to assist people with their individual legal actions. Sorry.
Any information about the law on our site is not a substitute for legal advice (as is explained in our terms and conditions) but it is to illuminate legal issues.