There has been a 61% rise in the number of reported High Court and tax tribunal cases involving unrepresented litigants in the last five years. According to the legal publisher Sweet & Maxwell since the financial crisis started, the number of case has gone up to 163 in 2012 from 101 in 2007.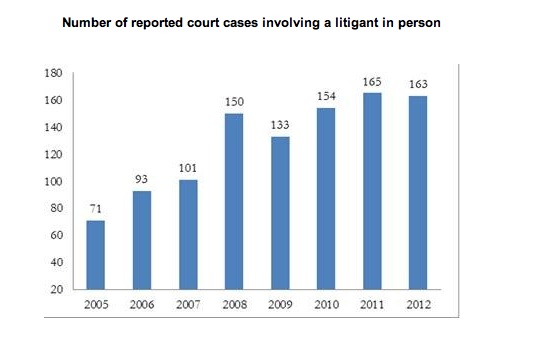 'The recession has had a huge negative impact on people's personal finances so they may be more likely to be involved in – or at the mercy of – legal activity, but even less likely to be able to afford a lawyer. If they or the matter in which they are involved do not qualify for legal aid, they may find themselves in court as litigants in person.'
Professor Avrom Sherr
Professor Sherr –  author of Client Care for Lawyers (published by Sweet & Maxwell)- points out that upcoming legal changes cut the scope of legal aid and limits eligibility for it, meaning more people will have to fund their own legal representation and increasing the likelihood of litigants in person.
The changes come into force in April 2013 as a result of the Legal Aid, Sentencing and Punishment of Offenders Act 2012.
For more information, read HERE.