Thomas Orchard: need for 'urgent change in police culture'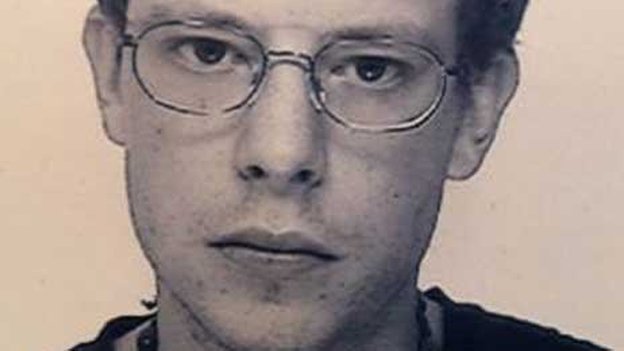 A custody sergeant and two detention officers were acquitted of manslaughter at Bristol Crown Court last week. The charges concerned the death of Thomas Orchard in October 2012, which Deborah Coles, director of INQUEST, described as 'amongst the most horrific that INQUEST has ever seen'.
Thomas was a 32-year-old man who had been diagnosed with schizophrenia, but was otherwise fit and healthy. He was arrested for a public order offence on October 3 2012 following what was described as 'increasingly bizarre and disorientated' behaviour in Exeter City Centre, following a relapse of his mental illness. He was restrained with handcuffs and restraints to both his legs and ankles, and taken to Heavitree Road Police Station.
Thomas had an emergency response belt – a heavy fabric strap which is 'neither approved nor regulated by the Home Office', according to INQUEST – put around his face upon his arrival at the police station and left on whilst he was carried face down to a cell, whereupon his restraints were removed. He was left lying unresponsive on a cell floor for 12 minutes before officers re-entered his cell and saw that he was in cardiac arrest. He was pronounced dead at a hospital on October 10. Dr Delaney, a Home Office pathologist, held that Thomas' death was caused by this struggle and period of physical restraint, resulting in asphyxia.
A jury found PS Jan Kingshott, and detention officers Simon Tansley and Michael Marsden not guilty of gross negligence manslaughter after considering evidence at a six-week trial in Bristol Crown Court.
---
CCTV footage shown to jury members depicts officers restraining 32-year-old Thomas Orchard – as reported by the Guardian here.  Some viewers may find the following footage distressing
---
The use of restraints by the police has been a controversial issue, particularly when used – arguably disproportionately – against people suffering from mental illnesses. Of particular concern is the use of the prone position – when someone is pinned face-down on a surface, potentially causing chest compression and restricting air to the lungs – against people with mental health conditions. This technique of restraint was noted with significant concern in the independent inquiry into the death of David 'Rocky' Bennett, a patient who was detained under the Mental Health Act who died in 1998 after being restrained.
The Independent Advisory Panel on Deaths in Custody has expressed concern that techniques are not always being carried out in accordance with those taught on training courses, and the lack of awareness from staff concerning the dangers of potentially asphyxiating a detainee whilst restraining them.
This verdict marks the most recent example of the culture of impunity surrounding police officers' involvement in deaths in custody. The last time a police officer was successfully prosecuted for the death of someone in custody was 1969, when the two Leeds Police officers responsible for the death of David Oluwale were convicted of assault and received a minor sentence of a few months in prison – see here on www.thejusticegap.com.
There have been over 1,000 deaths in custody since. Whilst several verdicts of unlawful killing have been handed down for some of these deaths, these have only been the result of tireless campaigning for justice from the loved ones of those who lost their lives in custody.
After the verdict, Thomas' family said:
'Today we join a growing group of people who have lost loved ones in police custody and have found no sense of justice. Thomas cannot be brought back but we want his needless death to bring about change. And the change we want most is in the attitude of the police, particularly towards those with mental health vulnerabilities.'
Deborah Coles echoed the family's sentiments, saying that Orchard was 'in mental health crisis and should have been taken to hospital. Instead, he was bound and gagged with a restraint belt across his face in what must have been a terrifying ordeal.'
'Those who should have protected a vulnerable man lost sight of him as a human being. Mental ill health affects so many of us and this could have been any one of us. The first and most urgent need must be to train officers to respond safely and humanely to those in mental health crisis. We hope that this trial and the immense courage Thomas' family has shown will lead to urgent change in police culture and practice towards those with mental illness.'
Deborah Coles