Legal action threatened over landlord immigration checks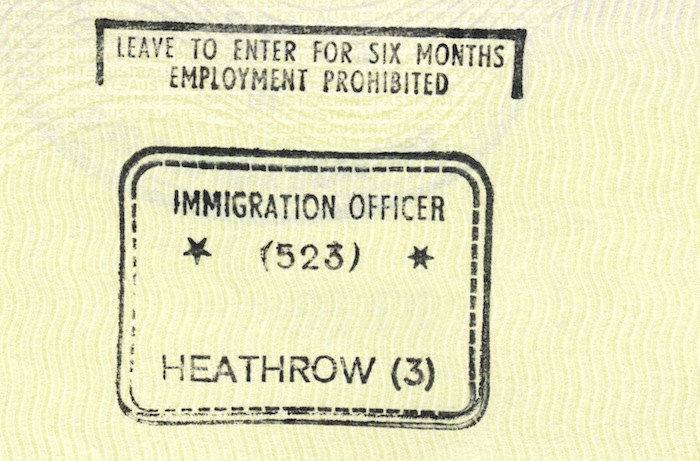 The government faces the prospect of legal action if they continue with plans to introduce 'right to rent' immigration checks in Scotland, Wales and Northern Ireland without a full evaluation of their impact.
The Joint Council for the Welfare of Immigrants (JCWI) has written to Home Secretary Amber Rudd, demanding that she order a review of the scheme or face legal action brought by them.
Theresa May introduced the measure when she was home secretary, as part of her plan to 'create a hostile environment for illegal immigrants in Britain', in which they would not be able to live in privately rented accommodation. As enshrined in the 2016 Immigration Act, landlords are compelled to check the immigration status of potential tenants, or face a fine or imprisonment for up to five years.
'Right to rent' was rolled out across England last year after its tentative introduction on a trial basis in 2014, amid heavy criticism for its discriminatory impact against foreign nationals, British citizens without passports and British black and minority ethnic tenants. Landlords are not required to have any knowledge of immigration law before making these checks –Theresa May has said that 'this is not about asking landlords to become immigration experts.' It is argued by the JCWI that landlords will save themselves the risk and avoid letting to people who look or sound 'foreign', or don't have a British passport.
In its report backed by the Residential Landlords Association, Passport Please, the JCWI found that more than half of landlords (51%) would be less likely to consider letting to foreign nationals if the scheme was introduced, and 41% would be less likely to rent to someone without a British passport. In a mystery shopping exercise conducted by the JCWI, almost six out of 10 landlords (58%) ignored or flatly rejected an enquiry from a British black or minority ethnic potential tenant without a passport.
The report also found no evidence that the scheme was achieving its stated aim: to encourage 'irregular migrants' to leave the UK.
The plans to extend the 'right to rent' scheme to the rest of the UK can be found in the 2016 Immigration Act, but have not yet been implemented. So far, a definite time frame for the roll out across Scotland, Wales and Northern Ireland has not been given, but the JCWI believes that 'every indication is that it could happen at very short notice'.
Saira Grant, the chief executive of the JCWI, told the Guardian that 'in the face of clear evidence of discrimination under right to rent, the government must show it is not acting illegally before it presses ahead with a rollout to the rest of the UK.
'This is a scheme that not only discriminates against BME [black and minority ethnic] British citizens, foreign nationals and British nationals without passports, it imposes costs on landlords, agents and tenants, too. The government must carry out a thorough review – until then, any extension to other parts of the UK would be premature, dangerous, and potentially illegal,' Grant added.
The JCWI is currently crowdfunding to cover the costs of any future legal action. They hope to raise £5,000 by 15 June.