A meeting in the House of Commons this week highlighted the 'scandal' of the lack of support available to the victims of miscarriages of justice, as a result of a change in the law nine years ago shutting off compensation for the wrongly convicted. Jon Robins reports
Henry Blaxland KC, who has acted in many high-profile miscarriage cases including Derek Bentley, James Hanratty, the Bridgewater Four and the M25 Three, told parliamentarians: 'My aim here is to persuade people that something needs to be done about a scandal: the failure to give proper compensation to victims of miscarriages of justice.' The barrister called for the reinstatement of a discretionary compensation scheme scrapped by New Labour in 2006. As reported by the Justice Gap, the victims of miscarriages of justice are now expected to be able to prove their innocence 'beyond reasonable doubt' as a result of the 2014 law change that stopped compensation pay-outs in almost all cases.
The call was made at a special meeting of the All-Party Parliamentary Group on Miscarriages of Justice, co-chaired by Barry Sheerman MP and Sir Bob Neill MP, to launch the next phase of work under the Future of Justice Project.  'When someone wrongly convicted has their conviction overturned – and, frankly, we know that's a rare enough occurrence from our previous work – we as a society need to support them and help them get back on their feet,' commented Barry Sheerman MP. 'But what do we actually do? We abandon them. The change in compensation arrangements – rightly described as at the time as an "affront to justice" by Baroness Helena Kennedy – were inhumane and the law needs to be changed. We are going to do our best to fix our broken justice system and we are going to start with highlighting this scandal.'
---
From now on the APPG's work will be organised by the Future Justice Project.  It is setting up five specialist committees which will run inquiries into a range of topics including concerns about the forensic science sector, joint enterprise and the lack of media engagement in miscarriages of justice. It will also be responding to the Law Commission's review into criminal appeals  (undertaken as a response to the APPG's report into the Criminal Cases Review Commission).
The Future Justice Project is being run by the criminal appeals specialist Glyn Maddocks KC and editor of the Justice Gap Jon Robins.
Its work will be arranged under five specialist committees: Science & the Courts; Media; Legal Policy; Legal Profession; and Criminal Appeals.
The Science and the Courts committee is co-chaired by the Professor Angela Gallop and Baroness Sue Black. It recently announced the Westminster Commission on Forensic Science.
---
On the day after the Westminster meeting, Barry Sheerman highlighted concerns about joint enterprise in the House of Commons – seven years to the week after the Supreme Court ruled that the law had 'taken a wrong turn'. Campaigners believed that ruling in Jogee was going to assist those claiming to be wrongly convicted under the controversial legal doctrine.
Joint enterprise is the real scandal in prisons and justice system
Today I told the Justice Minister that we will not stop in our campaign for justice for those convicted under Joint Enterprise.
I pay tribute to @JENGbA for their commitment and determination to right this wrong pic.twitter.com/ARfa1C9c0L

— Barry Sheerman MP (@BarrySheerman) February 21, 2023
As reported last week on the Justice Gap, the Crown Prosecution Service has finally agreed to track data on the race of those prosecuted under the joint enterprise doctrine – despite long-standing and well-evidenced concerns about joint enterprise being used disproportionately against young black men (and more than a decade after data was requested by the House of Commons' justice committee).
Felicity Gerry KC who acted in the Jogee case spoke at the Westminster event and called for the prisons to be 'audited'. 'There are hundreds, if not thousands, of wrongly convicted people there on the wrong law,' she said. 'A miscarriage of justice isn't just a miscarriage of evidence. The wrongly convicted and/ or wrongly sentenced, convicted can be convicted on the wrong law or where the law has gone wrong.'
---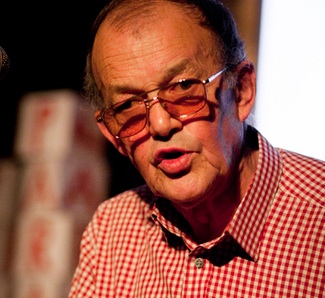 Farewell to Eric 
The meeting began with a tribute to the journalist Eric Allison by his Guardian colleague Simon Hattenstone. Allison, who died in November last year at the age of 79 years, was a tireless champion of miscarriages of justice.
'Eric was an unusual journalist,' Hattenstone told the audience; explains that he 'dedicated the first 50 years of his life to crime, well 44 – he was six years old when he got into crime'. The journalist said that his late friend and his writing partner 'found he was wedded to miscarriages of justice as much as he had been to crime'.
Hattenstone said that Allison took his early criminal career 'very, very seriously'. 'He ended up doing 17 years in prison. He went down first for nicking a bubblegum machine,' he recalled. Over the years inside, Allison came across many prisoners claiming to be innocent. 'Some weren't "real" miscarriages of justice,' Hattenstone said. 'But, as he always said, the people who were genuine miscarriagess, always said that they were and kept on saying they were throughout their sentence. Others might have said it for a year or two.'
Allison joined the Guardian in 2003 after promising the then-editor, Alan Rusbridger he would go straight. Although as Hattenstone put it: 'Eric thought it was going to be a brief sabbatical.'
'Eric was a first in lots of ways for The Guardian. He was the first Guardian journalist to have escaped from robbing a stately home dressed as a woman. He was also the first to have produced forged giro cheques that were so brilliantly – and done by a professor of design – that the DHSS had to redesign the giro notes.'
Hattenstone explained how his colleague's compassion for the underdog was 'shaped' by prison. The young Allison had a stammer and a defining moment came in his first detention in a borstal at Foston Hall at 14 years of age. In an interview with the Justice Gap, he recalled what happened: 'We went into the reception area and this guy told me to stand on the white line and give my name, I said "Eric Allison" and I was going to say "Sir" but because of the stammer the "Sir" wouldn't come out. The guy just walked across me, clenched his fist and punched me really hard across the face.'
'Eric knew that's how the system worked,' Hattenstone said. 'Once you were in there, there was no chance of getting any justice. The establishment could get away with what they wanted to.'
In his interview with the Justice Gap, Allison said he had been 'locked up with murderers, terrorists, rapists and psychopaths. You name it, even gangsters'. 'I've seen a lot of examples of prisoners behaving badly towards one another, but if I was to list the worst 20 acts I've ever seen in prison, not one of them would be carried out by a prisoner,' he said.
As a journalist, Allison tried to make sure they couldn't get away with it. 'Eric just never gave up. He had a naivety and that naivety helped him not develop. To be interested in this, we have to be cynical to a point; but we also still have to be idealistic to a point – or at least be determined to get the bastards.' At the Guardian, Allison together with Hattenstone went on to reveal the sexual abuse at Medomsley detention centre which led to Operation Seabrook, abuse at Medway secure training centre and fatal restraint techniques used on children.
'Eric was never really appreciated at The Guardian,' Hattenstone said. 'He didn't get that much printed because, anyone who knows miscarriages of justice, knows how long it takes to write about something. He spent loads of his life almost as a counsellor to people, talking to people, comforting people, and helping people. There were little kids who lived on his estate and got into trouble and he'd find them lawyers.'
'I miss him hugely,' Hattenstone said. 'The world of journalism misses him hugely. Those who know him knew him here do and those who didn't get the pleasure of meeting him will wish they had done because he was he was really a very special person. I hope that this does brilliant work for itself and also for Eric.'
You can read Eric Allison's 'miscarriage of justice blueprint' on the Justice Gap here; and a long read on the Eddie Gilfoyle case written with Simon Hattenstone here.
---
The press and miscarriages: an honourable history – but uncertain future
Simon Hattestone pointed out that Eric Allison had been 'Britain's only prisons correspondent – which is a miscarriage of justice in itself'. 'We need more miscarriage of justice correspondents,' he said. 'We need more prison correspondents.'
Later in the year the Future of Justice Project will launch an inquiry into the media's waning interest in miscarriages. The committee will be co-chaired by the David James Smith, a Sunday Times magazine journalist and ex Criminal Cases Review Commissioner, and Danny Shaw, formerly the BBC's home affairs correspondent.
'There is an honourable history to this area of work,' Smith said, referencing the work of Chris Mullins unravelling the injustice of the Birmingham Six. 'There are times when journalism really matters.' He cited the recent work of Louise Shorter and Inside Justice in the acquittal after retrial of two Polish men who had been convicted of murder – as featured in a recent Tortoise podcast.
Smith continued: 'It is not an easy business trying to report on miscarriages of justice in this day and age. Arguably, such reporting is needed now more than ever as lawyers are constrained by paltry legal aid rates and don't have the capacity to take on cases pro bono.'
Smith continued: 'As investigative journalism withers on the vine, where is the opportunity for newcomers to learn the skills required to negotiate the labyrinthine processes of the criminal justice system? How do you obtain trial transcripts? If you're lucky defence lawyers will retain a copy of the case papers and be willing to share them. But otherwise, it is almost impossible unless you have thousands of pounds to spare.'
Danny Shaw highlighted that lack of 'openness and transparency' in our courts. 'These are public buildings and public proceedings. I sometimes feel that the justice system is run and operated for the benefit of those who work in it. I'm hoping we can shed light on some of these obstacles and challenges to getting access to talk to people, getting hold of documents and provide some answers as to the way in which it can be done better in the future.'
*
The Westminster Commission on Forensic Science had its first meeting last month. As has been reported on the Justice Gap, the threat to forensics has been described by the regulator as 'close to existential' with the sector 'lurching from crisis to crisis'. It is about launch a public consultation and a programme of evidence-gathering sessions.
'If we're going to deprive people of their liberty and wreck their reputations, and we're going to give that family the hope of closure, convictions have to be based on sound evidence,' said the committee's chair Professor Angela Gallop. 'Forensic Science can provide this. But it can also do the reverse and it can indicate apparent links and provide comfort where there is none.' Prof Gallop is chairing the Westminster Commission with another leading forensic scientist Baroness Sue Black.
Prof Gallop said that there have been 'lots of reviews of forensic science in the past, lots of reports and endless recommendations – but disappointingly little of substance'.  She stressed the 'urgency' of their inquiry. 'Critical knowledge and skills are being lost as we sit,' she said. She flagged the loss of textile fibre experts pointing out that a decade ago there were 40 but those numbers could now be as few as 'five or six'.  'Textile fibres were critical in identifying the evidence in Steven Lawrence and the Coastal Path murders. We hardly have any left.'
---
The Sam Hallam case: 'Clear systematic failure'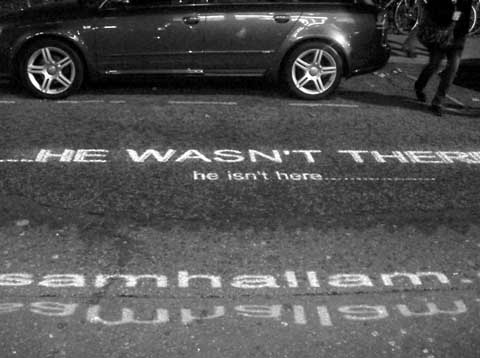 The fraught issue of miscarriage of justice compensation is on its way to Strasbourg where the European Court of Human Rights will consider the of Sam Hallam.
Henry Blaxland recounted his experience acting for Hallam – a young man who spent seven years in prison before having his conviction overturned in 2012. There was no forensic evidence linking Hallam to the killing and no CCTV footage. Thames Valley Police, instructed by the Criminal Cases Review Commission to investigate the case, later spoke to 14 separate witnesses at a crowded murder scene who insisted Hallam was not there including the intended victim of the murder. You can read about the Hallam case on the Justice Gap here.
Blaxland explained that 'the scandal' of the Hallam case was down to the 'clear systematic failure' both at the level of the trial court and the Court of Appeal. 'It should not have taken the CCRC to uncover the fresh evidence. Everybody could see that there was something wrong with this case.'
The barrister went to admit to his own 'terrible mistake' at Hallam's appeal. 'So convinced was I of the innocence of Sam Hallam – and so buoyed up was I by the support in the public gallery – I asked for a declaration of innocence from the Court of Appeal. I thought: "Well, it's a clear-cut case." The court looked at me as if I was completely mad.'  The presiding judge Lady Justice Hallett said: 'This is not a court of compensation.' Hallam's legal team were aware that in the absence of an unambiguous statement from the court he was likely to be denied compensation. The Ministry of Justice rejected his application – a decision upheld by the Supreme Court.
I interviewed Hallam  in 2015. 'Money cannot make up for what happened. It is more about recognising the harm done,' he told me. As his girlfriend Renee put it: 'There has to be some recognition of what happened. Everyone just shrugged their shoulders and said, "Well, you're out now. You should just be happy."'
The Hallam case, together with Victor Nealon's, is a test case. It has become almost impossible for a victim of a miscarriage of justice to be awarded compensation the since the Anti-Social Behaviour, Crime and Policing Act 2014. The Coalition government amended the section 133 scheme so that compensation payments are now restricted to those few people who could demonstrate their innocence 'beyond reasonable doubt'. That change has been described by Baroness Helena Kennedy QC as 'an affront to the law'.
However, Blaxland pointed out that it was New Labour, when Charles Clarke was home secretary, who scrapped a much more generous discretionary scheme for compensation. 'The government was concerned to rebalance the criminal justice system in favour of victims,' Blaxland pointed out. 'It does not appear to have occurred to Charles Clark that those wrongfully convicted are victims. They are victims of miscarriages of justice.' Raphael Rowe, who spent 12 years in prison wrongly convicted as one of the so called M25 Three, attended the meeting. He told the  audience that although he received compensation under the old discretionary scheme, the sum was significantly discount for 'bed and board'.
Blaxland continued: 'So the family of Derek Bentley, the family of the people wrongly convicted of the murder of Carl Bridgewater all got compensation under the discretionary scheme. ' He argue that the scheme need to be reinstated. 'It's a terrible scandal and it needs to be put right,' he added.