Will the government keep its promise to reduce detention of the vulnerable?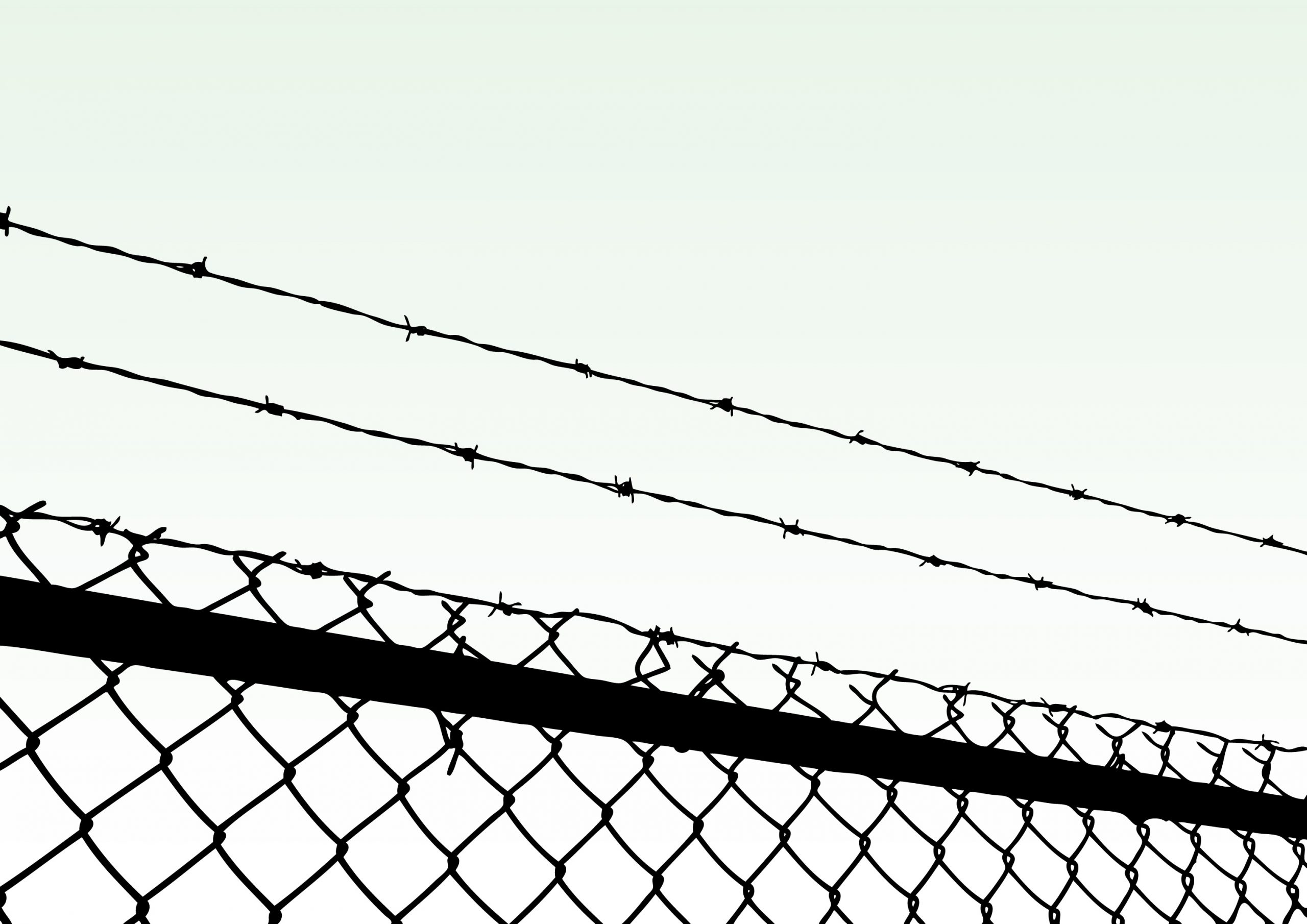 In her opening speech to the recent Westminster Hall debate on the detention of vulnerable people last month, Anne McLaughlin MP perfectly summarised the predicament we now face:
'The most soul destroying thing about being in detention is the unlimited nature of it – not knowing when or whether you will be released; the most soul destroying thing for campaigners, many of whom have been in detention or are still at risk of detention, is not knowing when the Government will do as they promised.'
We are now in challenging times: detention reform has been promised, but has not materialised. The recent debate, in which MPs from across the political spectrum expressed their concerns about the ongoing harm faced by the most vulnerable in detention, underscored this lack of progress.
Detention of vulnerable people is not a new concern. NGOs have been raising this for years along with a growing number of medical experts, specialist organisations and experts by experience. Recently, a cross party panel of parliamentarians joined the chorus, which was followed by an independent review (the Shaw Review) commissioned by the Home Office, and, finally – critically – by the Government itself.
Responding to the findings of the Shaw Review, then Immigration Minister, James Brokenshire, set out the aims of a new policy based on the premise that vulnerable people should not be detained.
He gave reassurance that the new policy, together with other measures, would 'lead to a reduction in the number of those detained, and the duration before removal'.
In his ministerial statement in January 2016, he said;
'First, the Government accepts Mr Shaw's recommendations to adopt a wider definition of those at risk, including victims of sexual violence, individuals with mental health issues, pregnant women, those with learning difficulties, post-traumatic stress disorder and elderly people, and to recognise the dynamic nature of vulnerabilities. It will introduce a new "adult at risk" concept into decision-making on immigration detention with a clear presumption that people who are at risk should not be detained, building on the existing legal framework.'
For the first time, there was official recognition that the current safeguards in place were not working and that vulnerable people – who found themselves in detention without time limit – should be systematically routed away from detention.
Fast forward a few months and the outcome of Brokenshire's promise, the 'Adults at Risk' policy, was implemented in September 2016. It appears that our initial optimism about the Government's response was misplaced.
The new policy has been widely critiqued for introducing a new, questionable process of 'balancing'. In applying the new policy, civil servants must now weigh up potential vulnerabilities or risks of harm against somewhat ambiguous 'immigration factors'.
This also means the principle of safeguarding vulnerable individuals against the risk of harm by detention is not prioritised over the administrative consideration of immigration factors when the decision to detain is made.
There are other worrying aspects this policy too.
For example, the previous definition of torture has been 'downgraded' to a narrower definition. Previously, torture was understood in terms of the damage caused to the individuals, rather than defined by the type of the perpetrator. The new policy definition restricts its definition of torture to acts undertaken by state agents. This leaves at risk of detention many survivors of rape, sexual / gender based violence and gang violence where it was inflicted by non-state agents. Legal proceedings are already underway to challenge this downgrading of previous protections.
The new policy has in some ways responded to the recommendations of the Shaw Review, for example by including people with learning difficulties in the categories which may now constitute vulnerability. However, the policy fails to address one of his key recommendations: that vulnerability should be considered in a holistic manner, more broadly, and with recognition of the changes in vulnerability over time. This was argued for by the Detention Forum, as well as by JRS Europe in their Europe-wide study, 'Becoming Vulnerable in Detention'. Once detained under the new policy, the system remains unchanged: the mechanisms, such as Rule 35, remain as dysfunctional as ever so it is as difficult as it was before to be released.
There are also major gaps in the types of vulnerability recognised in the new policy. A glaring omission is any mention of those who lack capacity to deal with their immigration case or to instruct someone to do so, arguably one of the most heightened examples of vulnerability in detention.
The policy is also worlds away from current international good practice, such as the Vulnerability Screening Tool recently published by UNHCR and the International Detention Coalition, an individualised and holistic assessment process with the goal of making the most appropriate placement decision, ensuring that the person's vulnerabilities and support needs are catered for in the most suitable environment.
And on this last point – making the most appropriate placement decision – international evidence is clear: appropriately designed and managed community-based alternatives to detention can work in supporting such individuals, who would be detained otherwise, to continue to engage with the immigration procedures in the community.
This is especially critical for vulnerable people who will struggle disproportionately in detention.
In fact, both the cross-party Detention Inquiry panel and the Shaw Review emphasized that the government should consider developing a wider range of alternatives to detention to reduce the overall use and length of detention. Yet those responsible for the drafting of a policy omitted to include this crucial element.
Currently, the Home Office only has two only options: detention or reporting.
The present reporting arrangements do not incorporate specific and effective measures that support the often complex needs of vulnerable people in a structured way.
In failing to consider options other than the traditional reporting arrangements, the balancing act set up by the new 'Adults at Risk' policy creates a situation where vulnerabilities can always be overridden by immigration factors, and people end up detained precisely because there are currently no community based alternatives that meet their needs.
On the whole, we are left with the impression that the Adults at Risk policy has been a missed opportunity, both to protect vulnerable people, and to meet the overarching objective of reducing the detention of vulnerable people .
In particular, by side-lining the central question of community-based alternatives yet again, the government has fallen foul of what the parliamentary inquiry referred to as 'tweaking' or tinkering round the edges, ignoring the bigger problems and exploring possible solutions.
There is already a small but promising pilot project, the Community Support Project, run by Detention Action, which is successfully meeting extremely complex needs of individuals who were formerly detained in the community.
New alternatives which cater for other types of individuals could be developed together with civil society organisations so that not just immigration concerns but crucially individuals' vulnerabilities are properly addressed, to ensure that they are fully assisted and empowered to work towards resolving their cases in the community.
So what now?
Stephen Shaw has been invited back to carry out a 'short review' in autumn 2017. One of the biggest challenges for the review will be assessing the extent to which the new policy is successfully reducing the numbers of vulnerable people detained.
How such assessment will be done is far from clear, not least as there is no baseline to enable before and after comparisons – the government has said it has no idea how many vulnerable people are detained. So how will it monitor that the policy is working?
So far, we have our doubts about how the policy will fulfil its aims: many detention NGOs are still reporting that they are meeting vulnerable people struggling with the impacts of indefinite detention.
We believe far more can be achieved if civil society and migrants themselves are involved in discussion about how best to route vulnerable people away from detention, and crucially in discussions about how the UK could better apply a wider range of community based alternatives. Without this, the government's current attempts to protect 'Adults at Risk' could result in a policy that achieves very little.
The Westminster Hall debate left many questions unanswered, and was concluded by a request from Anne McLaughlin MP to the Minister:
'Will the Minister have a meeting with me and some of these groups, which have a lot of experience of detention and a lot of valuable information about the alternatives? He has not answered why we are not using all the alternatives that are far cheaper and far more effective. Why are we not looking at those? Will he agree to that meeting?"
We are still waiting to hear from him.