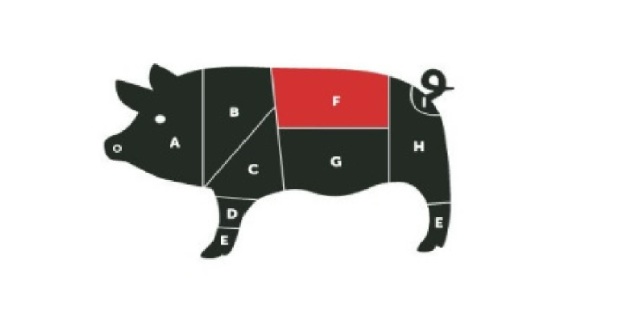 I'm currently painting a house for a friend while they are away. This has involved a lot of blue, subsequently I've spent at least four hours doing a passable impersonation of Papa Smurf. It is, however, true that blue is not the only b-word that's been rattling around in the last week or so: the world has also been full of balls, bail and badgers.
Balls (as in having a large, metaphorical pair) refers to the Home Secretary, Theresa May and her landmark speech to the Federation.
A lot of cops would disagree with me on this, preferring to direct the use of balls – as in 'a load of' – to the content of her speech. But she actually made a lot of sense. She was right to reel off the list of problems in policing; right to say that she could not turn a blind eye; right to praise the hard working, front-line coppers and the bravery that they display each day.
I think the key thing to consider is the audience she delivered the speech to, namely delegates at the Police Federation annual conference, where two years ago she stared down the barrel of a booing, hissing bunch of pantomime teenagers. A lot of delegates have since said that they felt the speech was deeply personal and full of vitriol… objectively looking at it, I don't see how she could have approached that crowd in any other way, certainly not with a cuddle for the Federation chairman and some sharp one-liners.
The problem faced is that the right messages now need to be delivered to the rest of the police service, and with such intense bad feeling, the Federation – who were present and have to take this responsibility – are at a real risk of getting this very wrong.
I think it will be particularly difficult for them, as they are smarting from the withdrawal of their funding and a dressing down over their structure.
Irrespective, for me, what the Home Secretary did was gutsy and she has rightly earned a degree of respect, even from those who didn't really like what she said. Swallowing that pill, for many, would be a sign of having some balls themselves.
As for 'bail' – the second b-word – it has been revealed that a huge number of people being kept on police bail for long periods of time. 'More than 57,000 people are currently on police bail, with 3,172 waiting over six months to find out if they will be charged…the Metropolitan Police has 12,178 people on bail – the most of any force in the country.'
The Home Office, quite rightly, do keep the police bail powers under regular review, but an interesting suggestion has been outlined by the Law Society – a statutory 28 day limit, with an extension to be granted at Magistrate's Court – see HERE on Freddie Starr's 19 month bail.
From practical experience, no copper likes to have a bail-back hanging around for too long, especially as we all know the impact on the victim and suspect alike. Very often, the necessity for lengthy bail arises from equally lengthy enquiries or awaiting forensic results – in short things which are unavoidable. I think what needs to be seen is a genuine, open debate – with some front line investigators, the Law Society and the Home Office – to get to the nub of the issues.
It may be that police resources are now so stretched that delays are unavoidable, then again, it may not. The on thing for certain is that bail cannot be on bail indefinitely, and something really does need to be done.
Lastly, Badgers – black and white, hairy, aggressive, disease-ridden furballs. They have fallen victim, it seems, to a politically controlled extermination with Avon and Somerset Constabulary being used as the boot that stamps the human face.
Worryingly, while under the control of the now suspended chief officer, Nick Gargan representatives of a commercial firm and the NFU have been found to have been directing the deployment of officers against badger cull protesters. This kind of control is something which should NEVER happen but, according to the internal investigation, appears to have.
This is deeply disturbing, in particular as Gargan – formerly head of the NPIA – has been described as one of ACPO's most able… perhaps this alarm bell indicates that politically subservient or pliable would be a more appropriate description – he allowed his force to pick a side, in a deeply politically seated issue, on the face of it at least.
Previously Gargan was head of the policing quango that became embroiled in a scandal over extraordinary spending binges on taxpayer-funded credit cards including purchases of lingerie and beehives.
There is a simple way to rectify this: the force could allow Bill Oddie to spend some time in the control room, to direct the deployment of badgers, wearing gas masks and armed with Kalashnikov rifles…
Then again, the Home Secretary – and her balls – have just put the police on bail, so, providing it doesn't run on for too long, the badgers might just be all right in the end anyway:
'Show the public that you get it, that you want to take responsibility for the future of policing…only then will we be able to say, with pride, that, in our country, the police are the public and the public are the police.'
Theresa May