Paddy Hill first met Rob Brown 30 years ago in Wormwood Scrubs. It was around the time of the Birmingham Six's first appeal and Brown had been in prison then for 10 years for the murder of Annie Walsh. 'We heard about each other through the grapevine when we were being shifted from jail to jail,' Hill tells me. What did you hear? 'I heard he was innocent and that he had been fighting his case for years. When I got out I said I would do something. Of course, it took another 10 fucking years.'
Jon Robins meets Paddy Hill and Rob Brown
The Birmingham Six had their convictions overturned in 1991 for their part in the pub bombings of 1974 that killed 21 people and injured 182. Brown was to spend a total for 25 years in jail for a crime he never committed.
I met the pair to discuss a new documentary on the scandalous plight of the wrongly convicted Fallout made for BBC Scotland at the end of last year. 'I have known Paddy for years. I have done time with all of his co-defendants. What this guy has done for miscarriages of justice and their families, he deserves a knighthood,' Brown tells me. 'Paddy should get the recognition he deserves. If he was doing it for the system, he'd get the recognition,' he says. Brown pauses and quickly adds: 'I have no doubt he would tell them where to shove it.'
---
The interview features in Guilty Until Proven Innocent: the crisis in the justice system published by Biteback earlier this year.
You can order it here.
---
The pair have been on a university tour to promote their 'Say I'm Innocent' campaign. They have been to the European Parliament, the Irish parliament and most recently Westminster where the documentary was shown at the launch of the new all-party parliamentary group on miscarriages (see here). Hall and Brown want to make sure that the services available to guilty prisoners on release are also available to the innocent. They also want to establish a transition centre to allow them to re-integrate into society.
The damage done to the wrongly imprisoned is well documented (see Dame Ruth Ruciman's briefing for the Anti Social Behaviour Bill 2014). Paddy Hill was once described by a psychiatrist who had counselled Beirut hostages Terry Waite and John McCarthy as well as survivors from Gulf wars as one of the most traumatised people he had ever come across.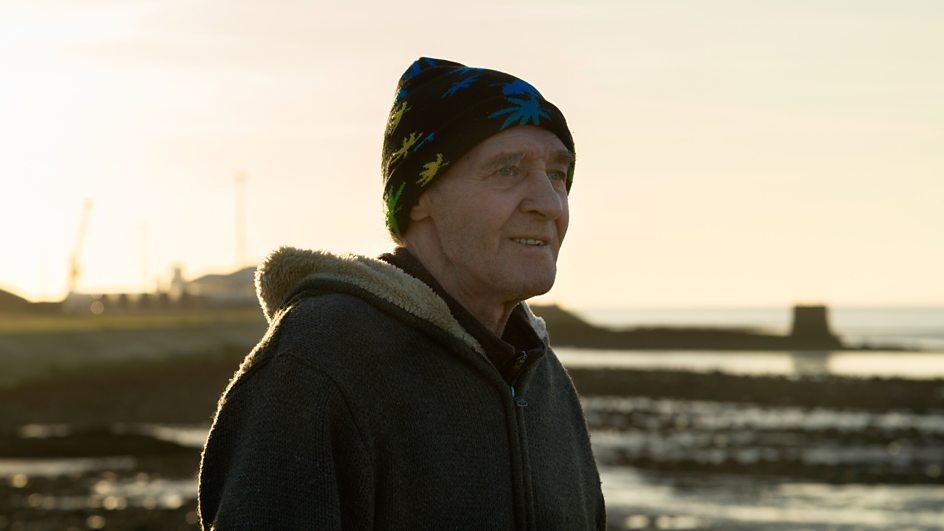 As Fallout makes clear he and Brown remain damaged people. The last time I interviewed Hill, he told me: 'I still break down and cry even now. It is like a big black cloud descends on you. I don't even know what I'm crying about. Sometimes I pull the shutters down, and stare at the walls for days.'
The documentary juxtaposes those Hill and Brown, wired and raging, with the Peter Pringle and Sunny Jacobs who seemed to have achieved a kind of hard won serenity. Pringle and Jacobs collectively spent 32 years on death row for crimes they did not commit. You can read an interview on the Justice Gap the couple here.
Pringle spent 15 years inside Ireland's 'Death Cell' awaiting execution after being wrongfully convicted of killing two Irish police officers in 1980.  In Fallout, he speaks almost poetically about his first day of freedom. Reflecting on a 'big, twisted, gnarled and very beautiful' apple tree at the bottom of the garden where he was staying, he says: 'All the time I had spent in prison, all the difficulty I had been through, all the machinations, the hustle and bustle and this tree was doing it's thing untouched by the injustices of the justice system… I put my arms around the trunk of the tree and I wept.'
The elation was short-lived. The psychologist Dr Adrian Grounds, who specializes in post-traumatic stress disorder in the wrongly convicted post-release, spent three days with him. Pringle recalls: 'He explained to me about grief, how it works and how I needed to grieve for the life I might have had if I hadn't been sent to prison. He also told me don't look for it. Be prepared to deal with it. It is going to be painful.'
It hit Pringle four years after he was released. His housemate at the time returned home to hear a sound like 'an animal in pain' and discovered Pringle in a boxroom upstairs curled up in a foetal position howling.
When I mention the serenity of the couple, Rob Brown isn't convinced: 'Did you really buy that?'
Rob Brown isn't going to hugging trees any time soon. 'I can't convey the pain I feel,' he tells me at one point. 'I feel like walking out into the street with a sawn off shotgun and just blasting cops. That's how I get to sleep every night fantasying about that that. They have made me like this.'
Fallout ends with Brown reading his poem: Reform and Retribution (see end).
He is the first to acknowledge the enduring damage of his years in prison. 'I take drugs everyday to get through this,' he says. 'People use hard drugs and drink to blast themselves into oblivion, to numb the nightmares that they see and hear every night; to deal with a recurring memories and the pain.'
Brown says that he went into prison  'an innocent kid' at just 19 years of age. 'I became violent. The system made me violent. You have to be violent to survive. You have to come out of your cell with a knife every day because you do not know who is going to attack you. It is an environment that produces psychoses in people. It produces hate, anger and jealousy. A lot of men in jail are little boys. They become stunted. They never grow up.'
The damage is deeply ingrained. He recalls that one of the punishments regularly meted out to him was to lose privileges including the removal of his bed between 7AM and 7PM. 'So I told them: "If you want my bed, keep my bed, I'll sleep on floor." For years I slept on the floor with my coat on me. To this day is still sleep on my floor. I have a double bed but I sleep on the flo0r. Prison is a harmful environment – the longer you serve, the more harm it does.'
---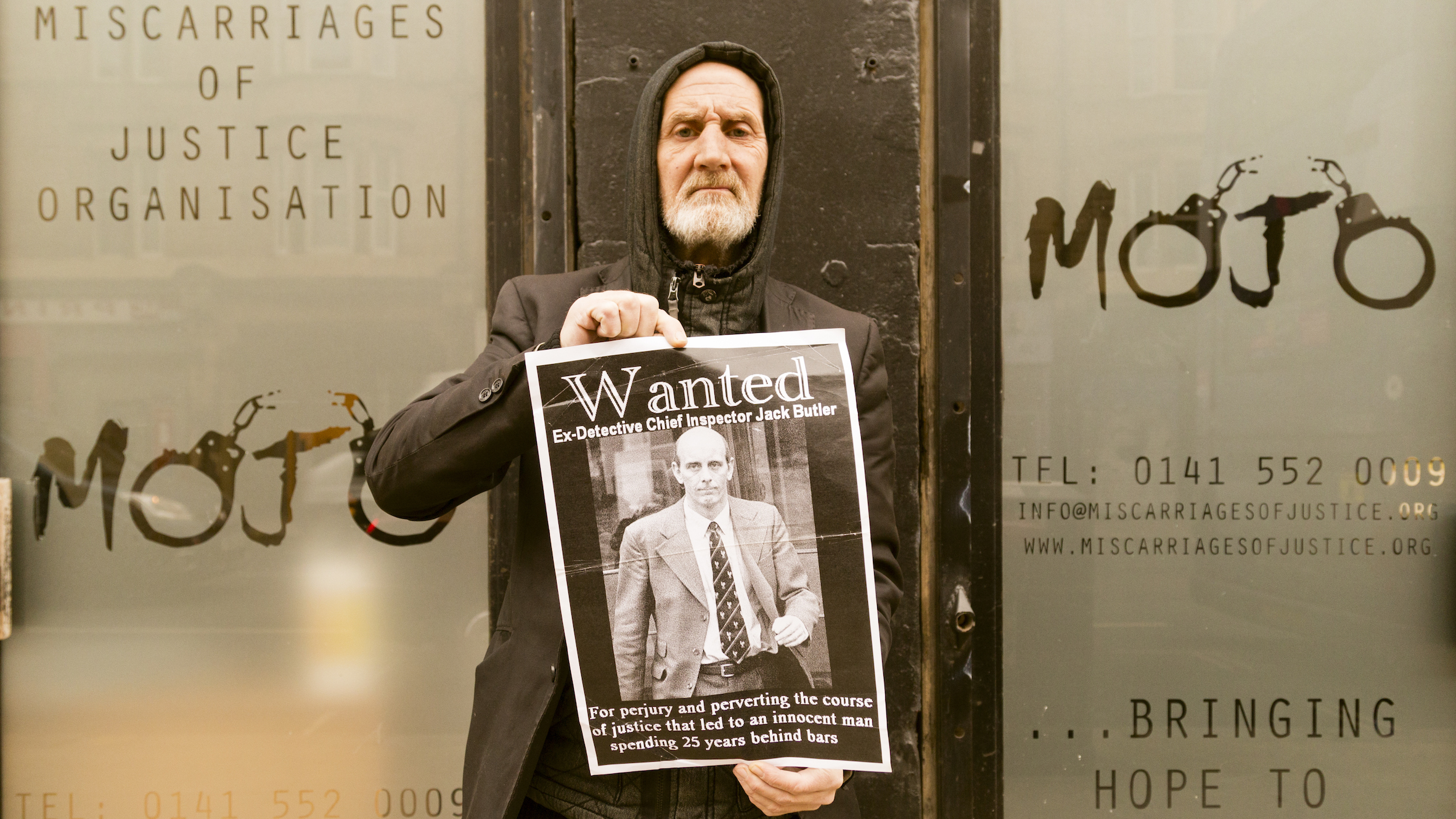 The first time I interviewed Paddy Hill was in 1999. He told me he felt nothing for his own children. 'My anger levels when I came out with sky high,' Hill tells me. 'I was described by a number of people who interviewed me as the angriest person they have ever interviewed. I think I have got a fucking right to be angry. I walked into a police station of my own free will to be eliminated from inquiries – and it took me 16 and a half years to get out. I was happily married with six kids. I lost everything.'
I ask him about his relationship with his children now. 'I spent more time here with your today than I have spent with my kids in the last five years,' he tells. 'It is not because I do not want to – but I cannot.'
Why keep campaigning? 'When I got out I promised the guys in jail the first year of my life campaigning for them and I got involved with families, it made me realise this is what my family went through. I have been doing it ever since. My anger levels have actually gone up – for these people, the families.'
---
It was Paddy Hill who met Rob Brown when he left prison. Bizarrely this was on the suggestion of the Lord Chief Justice, Lord Justice Taylor's office. 'I got a phone call three weeks before he was released on the Friday from his office,' recounts Paddy Hill.
He was asked if he could travel to HMP Kirkham and pick Brown up and he was (as Hill puts it) 'released into my custody'. 'The only stipulation was that I would bring him to the Court of Appeal at 10AM on the day of the appeal,' he says. Apparently, the same arrangement was made with Patrick Nicholls and John Kamara.
'I was never going to run,' says Rob Brown. 'My stance from the start was that I didn't recognise the parole system. I was going to go out one of two ways: innocent or dead.' Brown had been given a 15-year tariff. 'They tried to offer me release on licence after 13 years if I admitted I was guilty. So, like Morgan Freeman in Shawshank Redemption, I went before the parole board every 12 months to say: "I do not recognise the system. I am an innocent man".'
When he found out his mother had cancer and was given six months to live, Brown had an appeal in six weeks' time. He was advised to apply for bail. 'My mother came down with Paddy for the bail application. They sat in the front row of the court. The judge didn't even look at me. Bail denied. There was no compassion whatsoever,' he said.
Paddy Hill would visit Brown's dying mother. 'They had let him out on compassionate leave for the day and they brought him up to the house with a fucking dog chain,' he said.
When Brown returned to jail after the bail application, he was met by the governor. 'I knew I was going home,' he recalls. He was immediately moved to Kirkham. 'The lifer unit called me into an office on the third day I was there: "You're subversive, a troublemaker, you have never worked since the day you came, we have been told by the Home Office we need to rehabilitate you in six weeks". I said all the king's horses and all the king's men cannot put Robert Brown back together again.'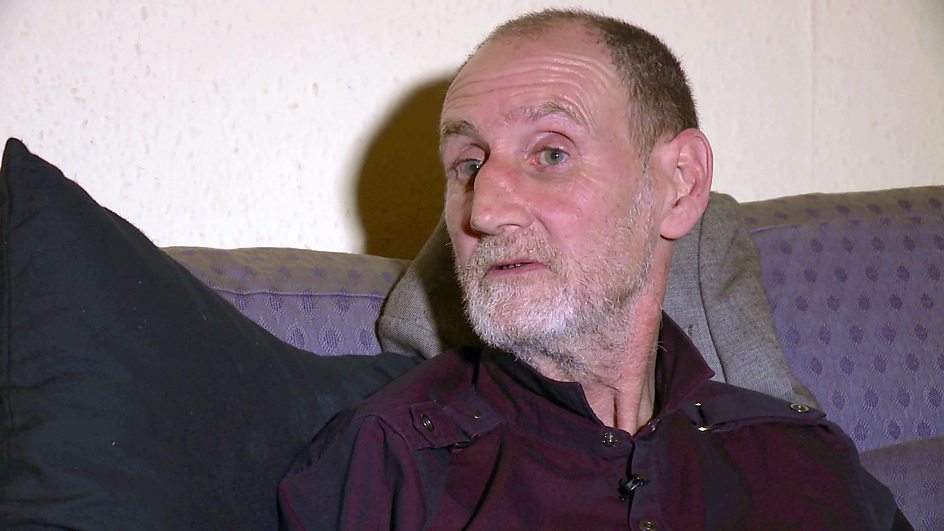 When Rob Brown left prison, all he had was £46 and a train ticket to Glasgow where his dying mother lived (like Victor Nealon). 'All I had was a black bag for my possessions,' he recalls. He is clearly indebted to Hill. 'He picked me up at the jail,' he says.
The Say I'm Innocent campaign calls for reform of the body set up in the wake of the Birmingham Six scandal. 'When they set up the CCRC that was only half of the battle,' Paddy Hill tells me. 'What they should have done is set up an independent tribunal to look at the cases. In our case they had three chances to put it right.'
Both Hill and Brown inevitably served time with Eddie Gilfoyle. Gilfoyle often stays with Hill. They are both upset at the CCRC's refusal to refer the case back to the Court of Appeal. 'Sad and bewildering,' says Brown.
Hill attacks the reluctance of the Court of Appeal's failure to correct miscarriages. 'The Court of Appeal never looks at the full picture. They look at the bits and pieces. That is no way to look at a case. You need to look at all the evidence. They are there to uphold the conviction and uphold the so called integrity of British judicial system. The system is supposed to the fairest in the world – it's not the system, it is the people that administer it. They don't live in the same world. They live in the ivory towers.'
'People's lives have been destroyed. Working-class families,' says Rob Brown. 'They found Ronnie Biggs no problem. They are still looking for Lord fucking Lucan. That sums it up.'
---
Reform and retribution
Criminal conspiracies, coerced, confused
Arrested, attacked, assaulted, accused
Handcuffs helpless, held hostage, hated
Interviewed, interrogated, isolated
Alone, alienated, angry, afraid
Baffled, bewildered, burdened, betrayed
Bullied, beaten, broken, battered
Stripped, sickened, saddened, shattered
Police perjury, positively proof
Tarnished travesty, tainted truth
Cover-up, convicted, conveniently condemned
Fabricated, flawed, farcical my friend
Fighting for freedom, fatally framed
Black, blue, bruises, brutally blamed
Default, degraded, dehumanized
Political prisoner 895
Victimised and vilified
Imprisoned and incarcerated
Damaged, destroyed, devastated
Raped and rehabilitated
Robert Brown. May 2006
---
This article was first published on December 15, 2007