[contextly_auto_sidebar]
Detention centres are remote places. Some are marooned in bleak and unexceptional business parks and one is situated on what amounts to an island, just off the UK coastline. You don't have to be a cynic to imagine that this is purposeful: the government hopes they'll be 'out of sight, out of mind' for the British public, and it works. Most people don't seem to know where detention centres are, or what daily life is like for their inhabitants. At the moment, if you don't live near an immigration removal centre or know someone inside, you are unlikely to hear about the abuses that occur there or to be able to oppose the injustices carried out in your name.
However, the effects on the people who've been detained are harder to hide and these may cause ripples or even make waves much beyond the immediate vicinity of the centre, severely impacting on whole communities. I know this first-hand through my work with the NGO Waging Peace and its sister charity Article 1, both of which help Sudanese asylum seekers navigate the UK's labyrinthine immigration process. We also run a Sudanese Visitors' Group which connects Sudanese people who are detained with their fellow nationals for support and guidance, or just a friendly face.
Working with just one nationality across all UK detention centres gives us unique insight into the effects of detention on a particular group. Each time a Sudanese person is detained, others with a similar legal status – which at the moment are mostly those facing removal to Italy under Dublin rules – sleep a little less soundly. Many call us before they are due to attend an appointment at a Home Office reporting centre, terrified that they'll be snatched just as their friends were. Many have been detained once before, but released again in a pointless cat-and-mouse game. This is true across the detention estate: almost as many people are released back into the community as are deported following a stay at an immigration removal centre, despite 'removal' being the express purpose of detention.
Each time someone is detained or re-detained, those with a similar legal status also lose trust in the system. Panic sets in and false and unhelpful rumours, for instance about the 'correct' arguments to use to secure the right to remain, or about lawyers who can get you released for an upfront cost, spread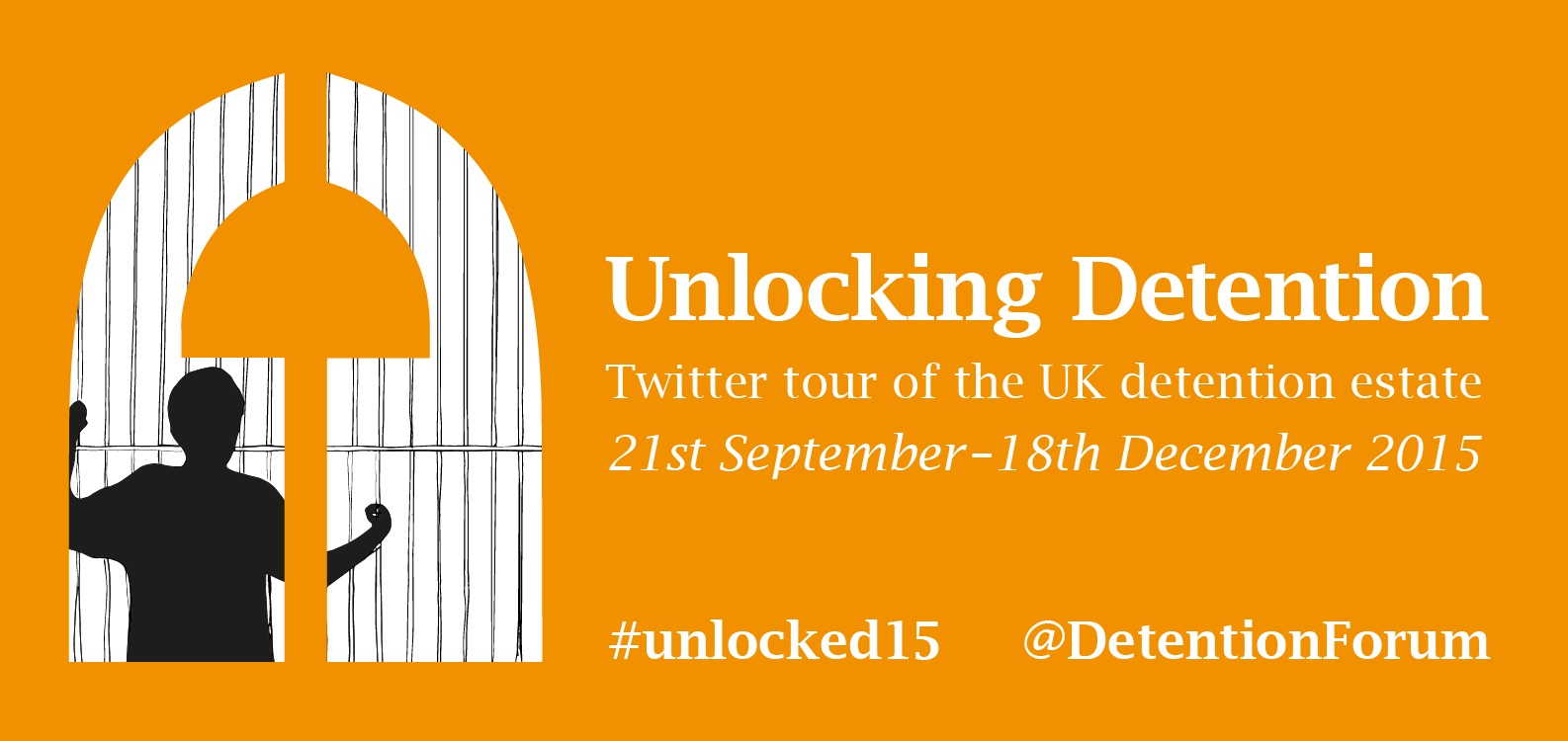 quickly. The arbitrariness of decisions to detain can even force people to give up on the process entirely: they may fail to report the next time they're asked to, or even live off the grid entirely. In true Kafkaesque style, the Home Office then uses this as proof of their non-compliance and lack of credibility and so as reasons to refuse grants of asylum or humanitarian protection.
Detention also affects wider communities, even those persons with right to remain in the UK. For instance, in the immediate aftermath a good friend might be entrusted to go gather the person's belongings from his or her home. Family will rally around and protest the detention to the detainee's lawyer if they have one, or try to find representation if they don't. Organisations like our own are contacted to try and see what can be done, and to find out whether a visit can be arranged.
Once someone is released, it requires a massive collective effort to rehabilitate them; from organisations that provide mental health support and mentoring schemes, therapeutic programmes that use tools such as gardening and arts, down to individuals like you and me who can offer compassion and understanding.
Not all ex-detainees react in the same way: some retreat inwards and cut off contact with the outside world, whereas others are furious at the system which locked them up, and may even end up externalising this onto the organisations like our own, that have worked hard to get them released.
In every case though, the person who emerges from detention is not quite the same as the person who went in. It takes a lot of work to bring someone back to themselves.
We saw this very clearly in our recent work with a gentleman who was detained for nine months. On release, he said he no longer wanted to see anybody, to be just with himself. He withdrew from others, became severely depressed and struggled to address any problems in his life – his asylum application faltered and his mental and physical health declined. It is only after around a year of intensive support, primarily through a drop-in asylum and refugee clinic we help coordinate at the Sudanese Community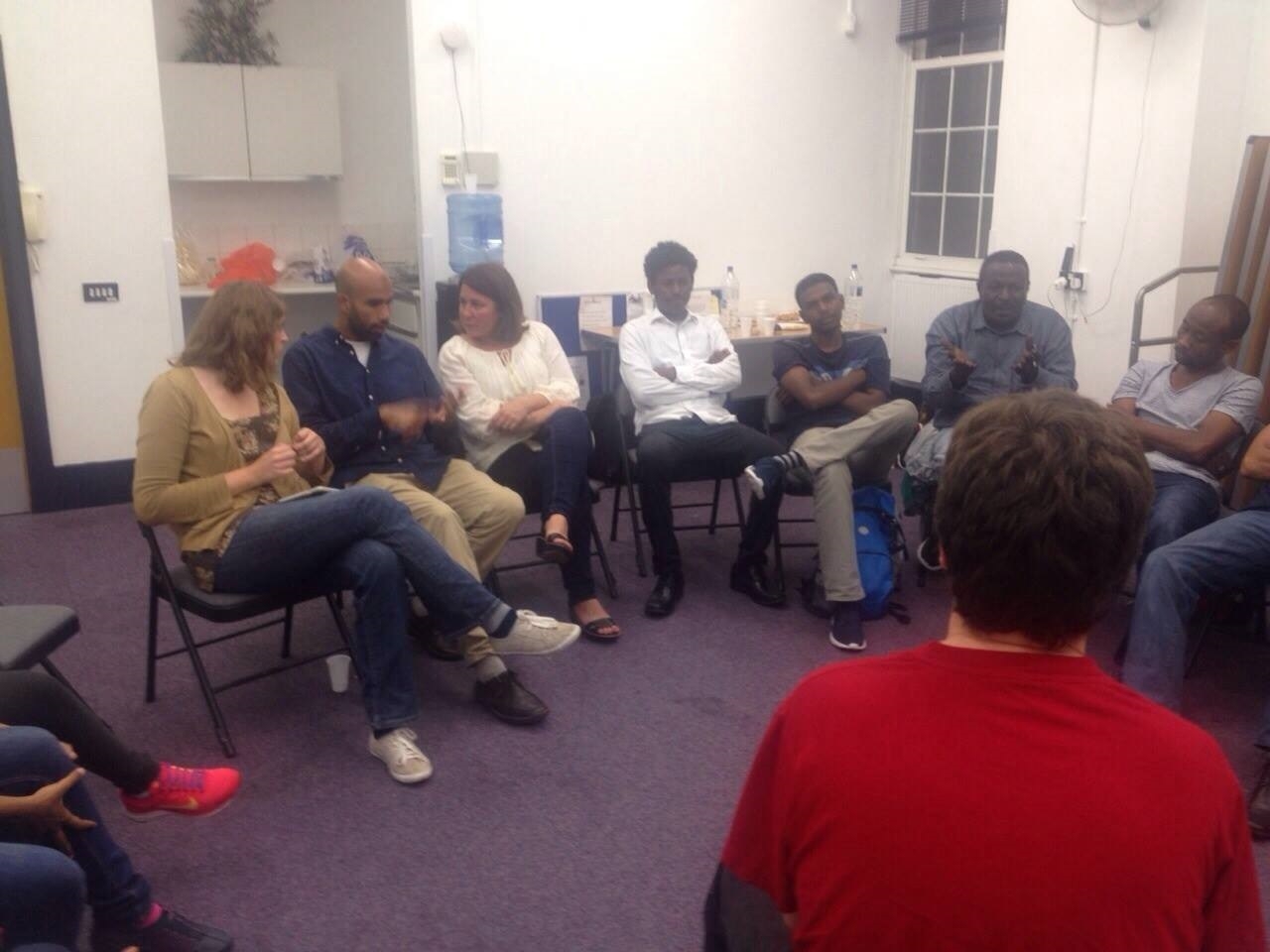 and Information Centre in London, that he was able to recover his confidence. Similarly, we worked with a woman who was left disabled by the symptoms of post-traumatic stress disorder she acquired following a stay at Yarl's Wood Immigration Removal Centre, requiring months of hospital stays and outpatient treatment to regain the ability to walk, and countless hours of support, in person or on the phone, to feel safe again. These are sadly not exceptional cases. There are hundreds of other examples I could cite from our casework.
These cases hopefully paint a picture, and show that the costs of detention are borne not just by the person detained, but also by others at risk of detention and the communities that support them both before and after their release. Ultimately, the government itself pays some of the price too. I'm not just talking about pay-outs for unlawful detention cases, which numbered £14.3m at last count, but also about the ongoing costs associated with maintaining an ineffective immigration process. Where community-based alternatives are used in other countries, costs are lower and removal rates are better, as people are more likely to comply with a system they see as fair and balanced. The evidence is clear: a more joined-up approach requires the end of detention, or at the very least the imposition of a 28-day time limit, and the use of community-based alternatives.