REVIEW: I am already on record as saying that there are not enough books about the true British prison experience, and this book is a welcome addition to that small number already in print, writes Noel 'Razor' Smith. Jonathan Robinson is an engaging writer with an eye for the characters and absurdities you would meet serving a short prison sentence.
Noel 'Razor' Smith reviews IN IT by Jonathan Robinson. Smith is a career criminal turned author with 58 eight criminal convictions and has spent the greater portion of his adult life in prison.
IN IT (£2.99) – Robinson's account of a short spell in Bedford prison – is available to download from all major eBook providers (see HERE).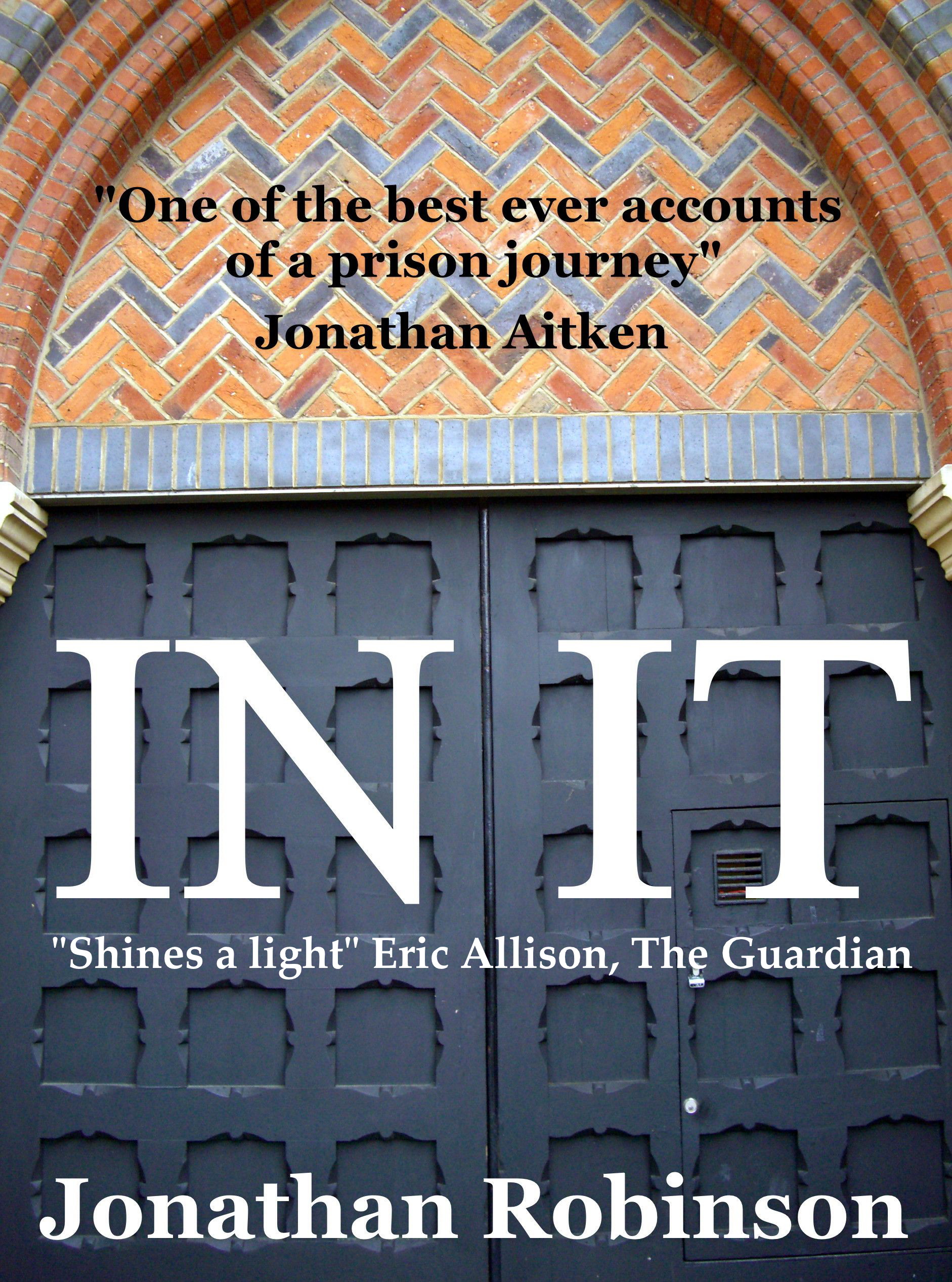 His journey from the giddy heights of piloting helicopters, to the 'earth-with-a-bump' reality of sharing a cell in a dirty local prison, before being shipped to open conditions, will be a revelation to some. He documents the frustration of trying to get prison staff to do anything in a professional manner, which is a problem faced by thousands of prisoners every single day. His writing style is easy on the eye and the book is written in the form of a diary, which makes it easy to follow his journey.
Jonathan Robinson has discovered what many of us have known for decades, and that is the fact that the British prison system is not fit for purpose (unless that purpose is turning out more and more poorly prepared, bitter, recidivists) and is run, on the whole, by the kind of disinterested incompetent staff who wouldn't be able to hold down a job stacking shelves in a supermarket.
And far from being filled to the rafters with criminal masterminds thumbing their noses at society whilst being spoon-fed fine cuisine by servile warders (as most of the tabloid press would have you believe), the real prison system is full of mentally ill, poorly educated inadequates who are being warehoused at the average cost to the taxpayer of £38,000 per year each.
Robinson captures the futility and mind-numbing frustration of trying to get anything done in our closed prison estate.
Despite the lip-service and endless rhetoric from self-serving career politicians, the recycling of unworkable ideas and the almost endless talk of 'rehabilitation', the British prison system does next to nothing to try and train prisoners, get them working and to turn out decent hardworking members of society. There is no rehabilitation in British prisons. And you are lucky if you can get hold of a toilet roll.
One thing you have to take on board whilst reading this book is that Jonathan Robinson was sentenced to 15 months and served only half of that sentence. He spent time in two of the 133 prisons in the UK, and one of them was an open prison.
By rights his account of imprisonment should be compared to someone trying to write a travel guide for the continent of Africa whilst sitting in a shack in Gambia, but he has captured the essence of all local prisons and the attitude of those running these places.
There is one jarring note, certainly for me, in this eminently readable book and this is the almost non-stop self-flagellation that appears in every chapter. Yes, we get that you are sorry for what you did to end up in prison, there is no need to insult and degrade yourself at every opportunity.
All in all, Jonathan Robinson has written a book that helps to shine a spotlight on an otherwise murky and secretive world, and for this I applaud him.