[contextly_auto_sidebar]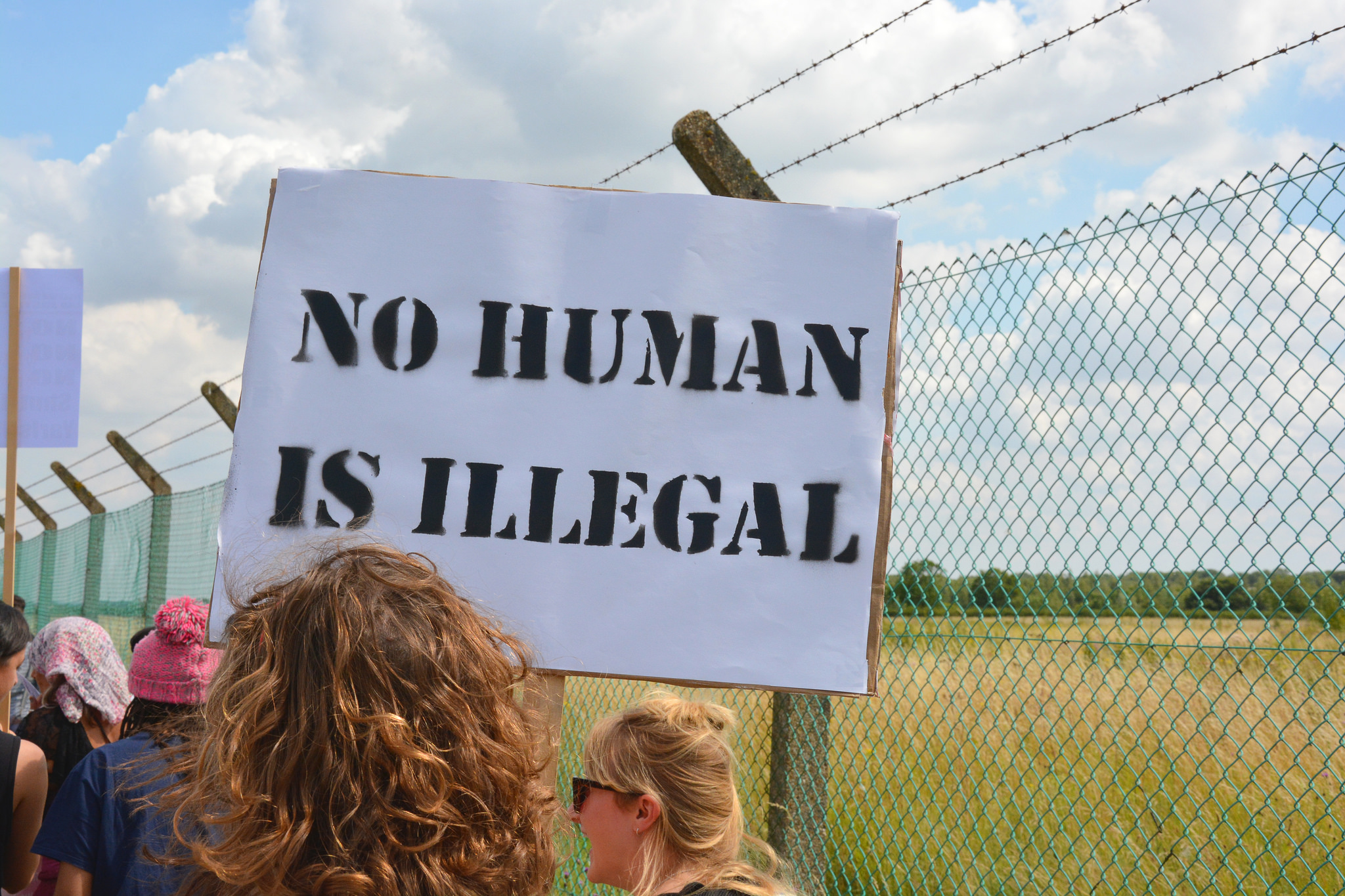 The government's power to indefinitely detain foreign nationals is under increasing scrutiny. Abuse and mistreatment at Yarl's Wood and Harmondsworth, to name a few, has been exposed in the media. Independent reports have confirmed the extent of the problems and made urgent recommendations to better protect vulnerable detainees.
Being locked up indefinitely can have a disastrous effect on mental health. In 2015 alone, there was an average of one suicide attempt per day in the UK's detention estate. The suffering of children, torture survivors, pregnant women and persons with mental illnesses in detention has forced the government to review its policies.
But the pace of change has been slow.
So far, calls for a 28-day limit on detention have been resisted by MPs during the passage of the Immigration Bill that is currently making its way through Parliament.
Judges are often required to put a stop to the government's use of unlimited immigration detention. The government's detention of severely mentally ill persons has now been examined by the Supreme Court for the first time in R (O) (by her litigation friend the Official Solicitor) v Secretary of State for the Home Department [2016] UKSC 19.
In O the Home Office repeatedly failed to consider the recommendations of mental health professionals to release or transfer O from detention. The language of the monthly 'detention reviews' is telling, with caseworkers bemoaning 'yet another psychiatric report' sent by O's solicitors. Such casual disregard for the well-being of vulnerable detainees is disturbing. But this is far from an isolated incident.
Detention reviews are frequently copied from earlier documents without any reference to key medical evidence or Home Office policies. There is, in the words of an independent study recently commissioned by Stephen Shaw, a 'systemic problem'.
Rights and duties
O was a Nigerian national convicted of child cruelty towards one of her children, sentenced to a term of imprisonment and subject to a deportation order. Earlier, she had given birth to a daughter who was placed for adoption by a court order.
Medical professionals had diagnosed her with chronic mental illnesses rooted in childhood abuse in Nigeria. While she was detained at Yarl's Wood, she was admitted to the psychiatric wing of Bedford Hospital after attempting to suffocate herself. Subsequently, she was returned to Yarl's Wood. O was detained there for almost three years in total.
The Home Office policy is contained in guidance document that lawyers refer to as 'Chapter 55'. Section 55.10 states that those suffering from serious mental illness which cannot be satisfactorily managed within detention should only be detained in very exceptional circumstances. The court noted that the recent Shaw report recommended that the words 'satisfactorily managed' be removed from the policy.
NHS Treatment in detention centres should be equal to what is available to the general public. Importantly, it should seek to improve health and wellbeing, not just prevent deterioration.
O suggests that instead of ignoring what the medical experts said about the treatment required by and available to O, the Home Office should have proactively investigated it. If treatment in detention was below the standard of what would be available outside, then continued detention may not be justified (see paragraph 30). This is an interesting observation, especially because the Home Office admitted in 2014 that mental health services in detention centres are substandard.
The Court gave nine examples (at paragraph 33) of the broad questions that the Home Office should've asked itself. They are the type of questions that you would expect any reasonable authority to ask when detaining a severely mentally ill and suicidal person. But the Home Office failed to ask any of them and made no effort to find the answers.
The need for change
In O's case, although the Home Office had unlawfully failed to apply Chapter 55.10, the Court concluded that a lawful application of the policy would not have secured her release any earlier than when she was granted bail by the Immigration Tribunal. So although O's case was successful on the law, she was awarded nominal damages of £1.
The Court also considered some rather technical arguments related to the earlier case of R (Francis) v Secretary of State for the Home Department [2014] EWCA Civ 718, which it overruled. The upshot is that where the government's decision to detain is required by Parliament, this does not mean that the Home Office can ignore its own policies.
Overall, O strengthens the protection of severely mentally ill detainees, but also highlights the need for wholesale changes in the government policy and the daily practice of immigration detention in the UK.