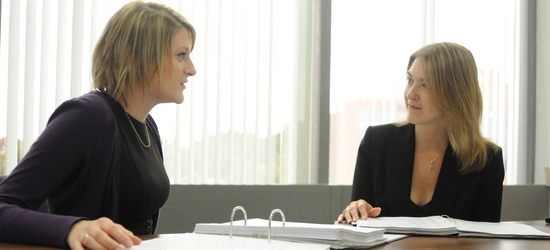 We pride ourselves on working with sensitivity and care when handling your case – it is 100% about you.
Spencers Solicitors is a legal practice that secures compensation on behalf of injured people. We have specialist legal teams in all areas of personal injury law, including:
Road accidents
Accidents at work
Severe and serious injuries
Accidents in public places
Medical negligence
Industrial diseases
Criminal injury compensation
We treat our clients as individuals. Each case is assigned a dedicated and specialist lawyer who is there to guide you through the whole legal process, answer any questions you have and build the strongest possible compensation claim for your injury. We use our extensive panel of experts to determine the right amount of compensation you are entitled to. That amount will be based on the severity of your injuries and what effect these injuries have on your long term wellbeing. We fight for an amount that will cover it all, and we work with you on a no win no fee basis.
____________________________________________________________
Alongside helping injured people everyday, Spencers also campaign to help make Britain a safer place and the justice system fairer for claimants. In 2013 we launched a campaign to raise awareness about the scale of Britain's asbestos problem, specifically the level of the harmful substance in our schools. We created and distributed a range of materials centred on the issue; the most notable of which was a comprehensive infographic that can be found here. We have run similar awareness campaigns for spinal injuries, anti-spam text messaging and more. It's all part of our core ethos of placing duty before profit – an ethos that everyone at Spencers Solicitors operates by and one that is represented by the firm's chairman John Spencer. John began practicing law in 1983 and is now regarded as one of the UK's most significant figures in the personal injury sector. He is an executive committee member and vice president of the Association of Personal Injury Lawyers and was appointed as solicitor representative for the Civil Justice Council in September 2013. He is also a former chairman of the Motor Accident Solicitors Society and a member of the Law Society personal injury panel. From his influential position in the legal industry, he works to shape the justice system for the better. Many of John's personal views regarding British law can be found on his blog.
____________________________________________________________
Cutts Shiers Solicitors began serving the public in 1975, before becoming CS2 Lawyers in 2000 and then Spencers Solicitors in 2011. Over this period we have received numerous external accreditations for our work:
Accredited Practice by the Association of Personal Injury Lawyers (APIL)
Lexcel Accreditation – the Law Society's standard for Practice Management Excellence
Headway Accredited Head Injury Solicitors
Partner of the Spinal Injuries Association
ISO 9001 Quality Management
Investors in People
Listed in the Legal 500 for 2013
Our principle office is in Derbyshire and our personal injury solicitors operate across the whole of England and Wales. If you want to find out more, or need our no obligation advice on an injury claim call us free on 08000 93 00 94.