Almost six out of 10 British adults believe that the Supreme Court tried to 'block Brexit and defy the will of the people'; and almost three quarters think that judges are doling out increasingly soft sentences to criminals.
These are two myths laid to rest in the new book by the anonymous blogger The Secret Barrister in their new book called Fake Law: The Truth About Justice in an Age of Lies. In fact, the Supreme Court ruled in favour of Parliamentary sovereignty in the Miller case concluding that the government could not act in such a way as to frustrate parliament; and the average length of custodial sentences increasing year-on-year for more than a decade.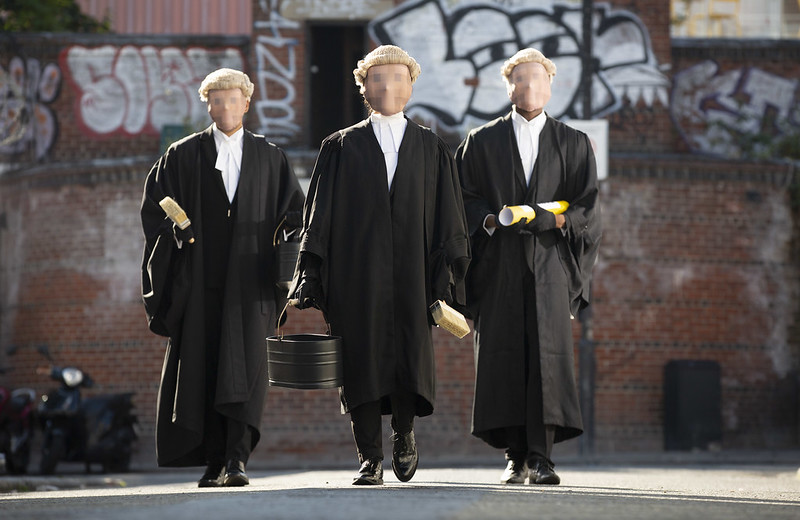 The new book seeks to 'debunk the lies and build a defence against the misrepresentation of our legal system by the media' and draws on the results of a survey of 2,000 British adults conducted over the summer. Whilst England and Wales' overall expenditure on courts, legal aid and prosecution in 2018 are well below the European average and most people not qualifying for legal aid, the book reveals that two thirds of respondents (66%) believe the misrepresentation that England and Wales as one of the most expensive legal systems in the world. It aalso found that over half (58%) of the British public believe the media misrepresentation that England and Wales has 'an out of control compensation culture' and two thirds believe that if you use force against a burglar in your own home, you are likely to be prosecuted
'The law, and understanding of the law, should be a shared asset,' comments the Secret Barrister. 'We are all bound by it, and all rely on its proper and just functioning to underpin the fundaments of our daily lives. However, as is shown in this research, an alarming number of Brits seems to not understand the law properly, because of lies, spin and misreporting by politicians and elements of the media. Hopefully, with this research and by increasing public awareness we can challenge these myths and give the public the truth about their justice system.'
The Secret Barrister claims to challenge the media claim that defendants received 'better treatment' than victims, stating that the law has been 'reweighted against defendants over recent years in multiple respects'. Almost half of respondents (49%) believed that the 'rough sex defence' means a man could seriously harm or kill a woman as long as she consented, despite a victim consenting to sex never having been used as a defence to any form of assault causing injury or death.
According to the new study 79% of respondents believed that the mainstream UK media published 'fake news' whilst 27% said they did not trust the media for reporting accurately and factually. Nearly three quarters (73%) believed that the media misreported and misrepresented the law.