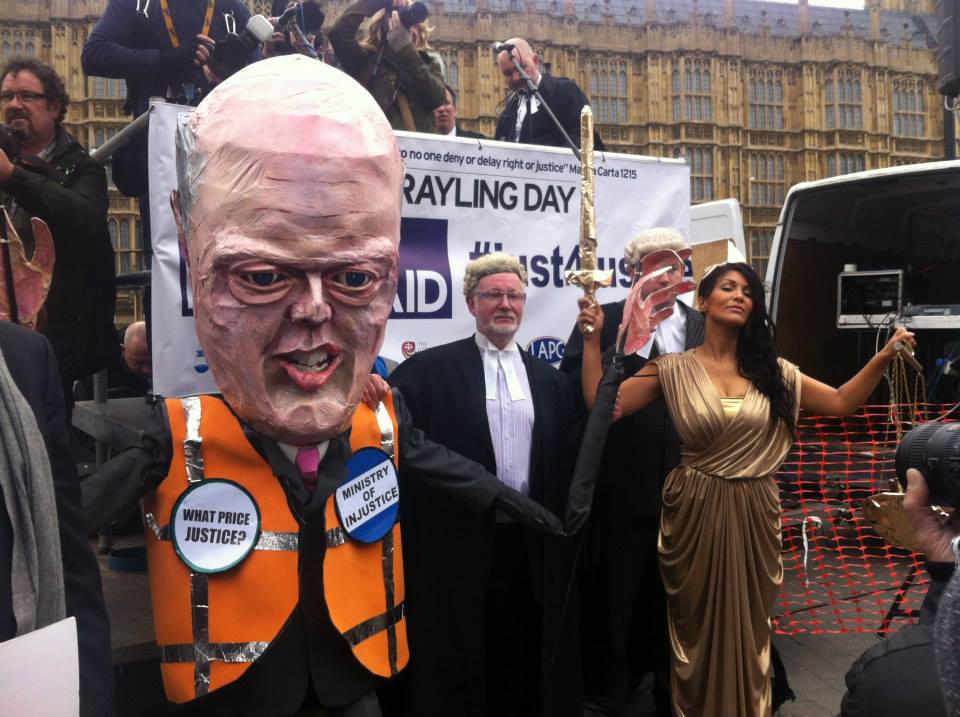 Chris Grayling is facing a backlash after it was revealed last night that prisoners have been banned from receiving packages in prison, including books. The news went viral after Frances Crook, chief executive of the Howard League for Penal Reform, attacked the justice secretary for the 'increasingly irrational punishment regime' in a comment piece on www.politics.co.uk.
The article refers to new rules introduced last November banning prisoners from receiving packages from family and friends.
'These new restrictions relate to a downgrading of the system of rewards and punishments, ostensibly designed to encourage prisoners to comply with prison rules,' said Francis Crook. 'The ban on receiving books is a blanket decision, so no matter how compliant and well behaved you are, no prisoner will be allowed to receive books from the outside.'
'Of course prisons should have incentives schemes to reward good behaviour. But punishing reading is as nasty as it is bizarre.'
Frances Crook
The relevant report, issued in October last year, states: 'To ensure that the IEP [incentive and earned privileges] scheme is not undermined the general presumption will be that items for prisoners will not be handed in or sent in by their friends or families unless there are exceptional circumstances.
'Governors have discretion to determine what constitutes exceptional circumstances; this could include for example disability/health aids or an artifact for religious observance.'
The report also states that the new measures are to help prevent the smuggling of contraband into prisons.
The rules mean that inmates will have to use their prison wages to purchase luxury items such as books and magazines.
In a statement, Chris Grayling said: 'For too long the public has seen prisoners spending their days languishing in their cells watching TV, using illegal mobile phones to taunt their victims on Facebook or boasting about their supposedly easy life in prisons.
'The expectation now is that prisoners engage in work or education as well as addressing alcohol or drug issues. Only by doing this can we hope to bring down our stubbornly high reoffending rates.'
The prisons minister Jeremy Wright this afternoon said – via the MoJ Twitter account – that the notion that the government was 'banning books' was 'complete nonsense'.
Jeremy Wright: The notion we are banning books in prisons is complete nonsense. http://t.co/TtHAJyt8Iv pic.twitter.com/NhQxhKUIY5

— MoJ Press Office (@MoJPress) March 24, 2014
However Mark Haddon, author of The Curious Incident of the Dog in the Night Time, had already begun a mission to get 'every writer in the UK publicly opposed to this by tea time'.
'Do you want people released into the community who have been retrained, who are more liberal and humane, or people who have been relentlessly deprived of the things we all feel are important in life? People tend to think there's us, and then there are prisoners, but these are people who will be our future neighbours and colleagues.'
Mark Haddon
The revelation has sparked outrage on Twitter –  Liberty dubbed Chris Grayling 'the book thief'.
Help urge Chris Grayling to review rules restricting prisoners' access to books #TheBookThief http://t.co/jMASFKbxPT pic.twitter.com/fjL1TsLbXt

— Liberty (@libertyhq) March 24, 2014
An online partition has also been started on change.org and currently has over 4,000 supporters.