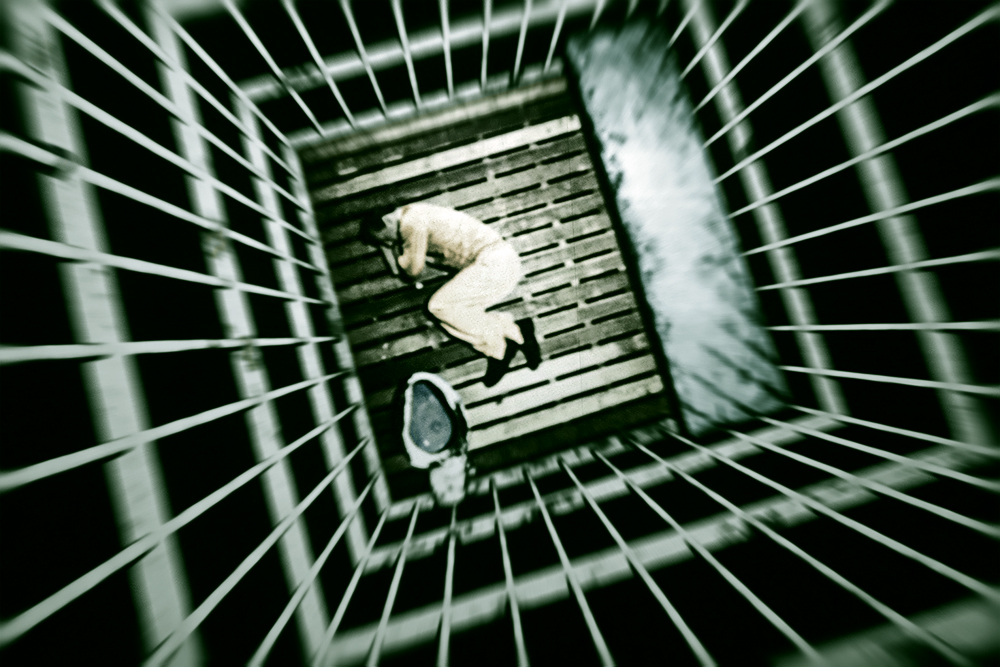 Plans to get tough on prisoners will 'do nothing' to reduce 'unacceptably high' re-offending rates, according to the Prison Reform Trust. Pic from Flickr under creative commons license Casey Konstantin
The Government enforced changes to the Incentive and Earned Privilege policy earlier this month, which takes privileges away from prisoners. Inmates will no longer be rewarded for absence of bad behaviour, and those who misbehave will lose their TV.
Mark Day, from the Prison Reform Trust said: 'Prisons should be about doing time rather than wasting time. No one wants people locked in their cells all day watching TV. It's important not to confuse toughness with effectiveness.'
'Tough political talk, budget cuts and reduced staffing levels are all piling pressure on prisons and prisoners.'
The Justice Secretary, Chris Grayling said in a statement: 'For too long the public has seen prisoners spending their days languishing in their cells watching TV, using illegal mobile phones to taunt their victims on Facebook or boasting about their supposedly easy life in prisons. Poor behaviour and refusal to engage in the prison regime will result in a loss of privileges. It is as simple as that.'
Day said: 'High numbers of people in prison with learning disabilities, mental health problems and drug and alcohol addictions need information and support to comply with prison rules and regimes.'
Grayling expects prisoners to engage in work or education: 'The changes we have made to the incentive scheme are not just about taking TVs away from prisoners, they are about making them work towards their rehabilitation.
'Only by doing this can we hope to bring down our stubbornly high re-offending rates.' he said.
'Harsh words may catch headlines but will do nothing to reduce unacceptably high re-offending rates.' said Day.