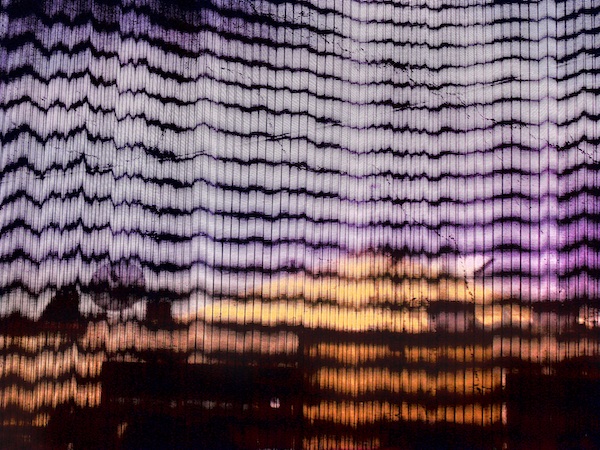 I had the privilege to be involved in the ITV investigation into the dangers of the online world for our children – broadcast this week on Good Morning Britain. Pic from Flickr, Creative Comms licence – thanks to billaday ('closing the blinds on mediocrity')
The findings of the research, which have been referred to the police, were truly shocking. In three separate two hour sessions, they posed as a 12-year old in chat rooms that are not on the dark web, not hidden: just publicly accessible through a well known search engine. They were approached hundreds of times, half of the conversations becoming explicit and a number of people openly admitting they were adults, but carrying on regardless.
What this exposed was not just the lawless society that still exists online – and in which our kids could immerse themselves at any time – but a shocking gap in the way this is policed.
'Hapless and clueless'
We already know that police describe themselves as 'hapless and clueless' when it comes to cybercrime, and that only three forces passed the acid test of preparedness for cyber attacks. I also know from personal experience that the technology in police forces is hugely behind and, only a few years ago, that the online world was regarded with some terror – in particular by senior officers who had grown up in the years before the virtual big bang.
We are still in a situation, according to the HMIC, where only 2% of officers are trained to investigate cybercrime. The Home Office have issued guidance for the recording and flagging of offences as 'internet related' but this alone is not enough – the system is voluntary and can be taken up, or ignored, at will.
The impact of all of this is primarily a gap in knowledge, not only of how to deal with the problem but, even worse: what the true scale of the problem is – and this impacts upon crime pattern analysis, resource deployments, risk assessments: the whole package. Cybercrime effectively presents an unknown risk and, in policing, something we all know painfully well is that an unknown risk is a high one by default.
So, how long will it take policing to catch up?
This is going to be a hard task, I make no bones about it. With police resources reduced and even core functions, like response policing, showing substantial increases in response times, the catch up game is going to be a hard battle to win.
A comparison, with another transformation in approach, can be drawn with domestic violence, to give us some estimate of timescale. Over the last 15 to 20 years, huge advances have been made in the way that DV is policed and investigated, but the work is still going on – this is telling, as it was always a staple of the business of the police.
The approach to cybercrime is so foetal that it's a fair estimate that we could be at least fifteen years away any kind of grip. Success is also going to be hugely dependent on the ability of police forces, PCCs, the College of Policing, CEOP, the third sector and Parliament to work together in complete cohesion and without argument.
This is a big task, a big ask and, in the meantime, the online equivalent of the wild west will continue to exist.
I suppose it is as true now of cybercrime as it was then, when the New York Tribune wrote about Abilene in Kansas:'There is no law, no restraint in this seething cauldron of vice and depravity'.
But maybe it is just me.