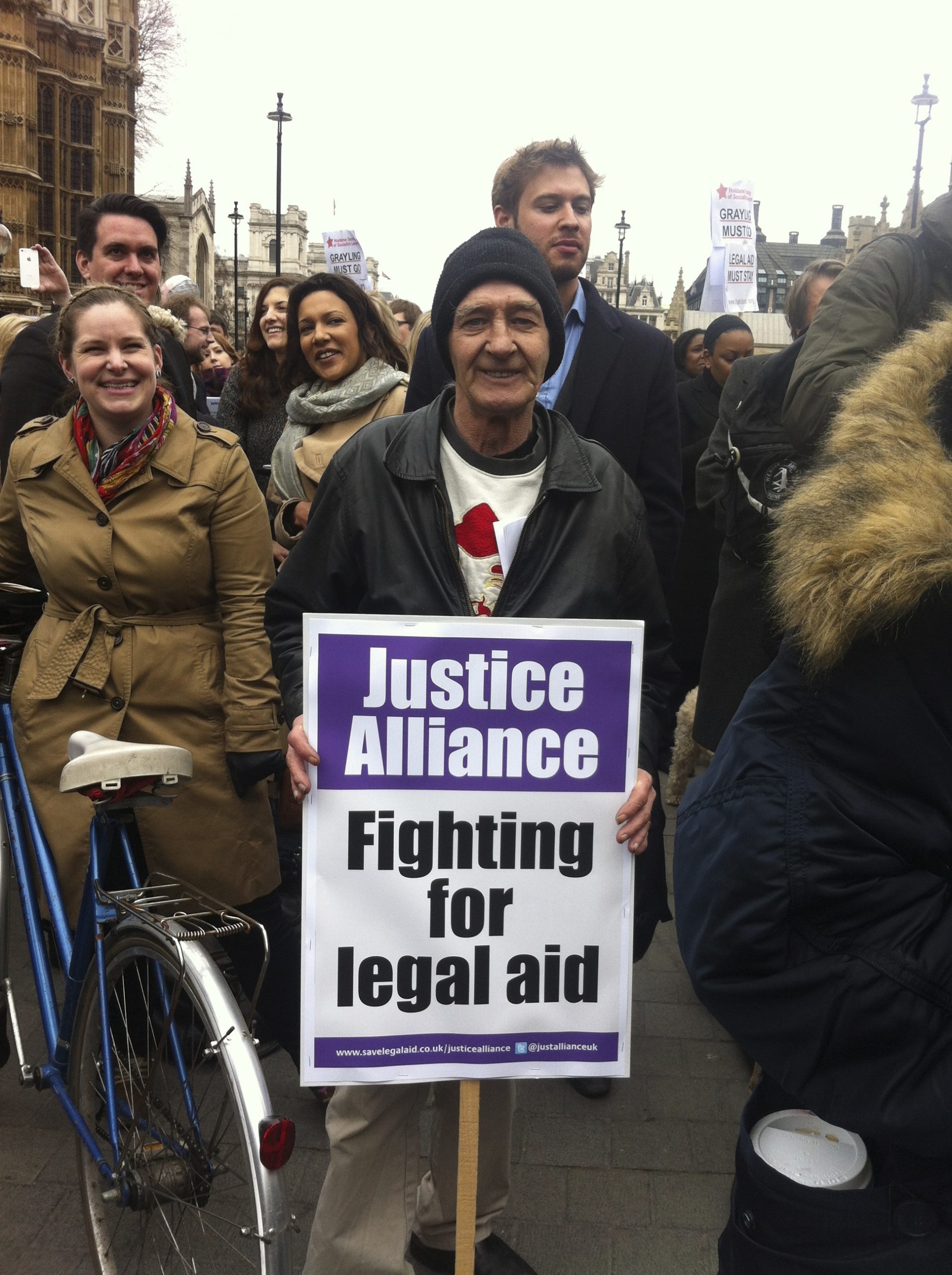 INTERVIEW: 'We want to show the people of this country just how rotten, evil, corrupt and perverted the judicial system is in this country,' says Paddy Hill when I caught up with him after last week's Grayling Day demo. 'We're now seeing what happened with Stephen Lawrence, but this is nothing new. The police in this country have had it their own way for too long.'
Hill , one of the Birmingham Six, recently joined forces with the families of some of the victims of the 1974 Birmingham pub bombings to launch an online petition, with the aim of pressurising the government into setting up a public inquiry into the atrocity. Devices were placed in two central Birmingham pubs in November 1974, killing 21 people and injuring 182. On March 14, 1991 Paddy Hill – together with Hugh Callaghan, Richard McIlkenny, Gerry Hunter, Billy Power and Johnny Walker – had their convictions for the bombings overturned after some 16 years in prison.

The Justice4the21 campaign is a 'quest for the truth' that was started by Brian and Julie Hambleton, whose sister Maxine was one of the 21 people killed in the bomb. 'They've been a thorn in the side of the Birmingham police for a number of years and they've realised that we were innocent and all the police have done is tell them lies for 40 years,' says Hill.
The Hambletons have been persistently asking the Birmingham police for documentation and the answers to questions in relation to the bombings but the police have refused to give them any information, according to Hill.
'They're not getting any copies of documentation because it's all marked "secret",' he says. 'I don't know what's secret about it – the only thing that's secret is the dirty dealing between the government, the police and the judiciary.'
The Hambletons first came face-to-face with Hill in a BBC documentary 'Who murdered Maxine', which aired last November. Julie Hambleton told the JusticeGap that meeting Hill 'was the most traumatic event in our lives to date'.
Was it the same for Hill?
'Not for me, no,' he says. 'Because Billy Power [another one of the Birmingham Six] and I – shortly after we got out – went to Birmingham and appeared on the local Friday night TV show. I met some of the victims then.'
How does Hill think the families reacted to meeting him?
'I think they were more apprehensive because… I understand their feelings towards me and the others. They're feelings which they've had since the bombings. Since our names appeared on the television. And the police have brainwashed them into hating us. We'd been their figures of hate for 16 and a half years. And then suddenly they find out – "hang on, these guys didn't do it". So I think they were a bit more apprehensive at meeting me. But it went very well with them.'
Before meeting Hill, Brian and Julie Hambleton had already set up a petition in the hope of collecting 100,000 signatures for their campaign to prompt a debate in Parliament.
However, their petition expired in January, after having gathered only a tenth of the required signatures. 'I must say, I was disgusted that the people of Birmingham didn't join up to get this,' says Hill. 'There's more than 100,000 Irish people in Birmingham alone and I thought they would've wished to get to the truth. But apparently it doesn't seem like that.'
 Hill's new petition was launched earlier this year. 'I've set it up, and I'll get the people of the country,' he says.
'It took us 40 years to get the truth about Bloody Sunday. It took us 26 years to get the truth about Hillsborough. And it's 40 years this year since the Birmingham pub bombings. So hopefully – if I get 100,000 signatures – then maybe we'll get a public inquiry.'
Why is it so important to Hill to get a public inquiry into the bombings?
'The only way to stop miscarriages of justice, is to start sending dirty, rotten, corrupt police officers to prison because up until now not one – not one cop – has stood in a court for trial, and been sentenced for corruption.'
Hill continues: 'There have been over 200 high-profile [corruption] cases in the last 20 years but not one cop has stood in the dock. They cover up the truth. There's one law for us and there's another law for the police.'
Read more: Paddy Hill joins fight to save legal aid on 23rd anniversary of his release