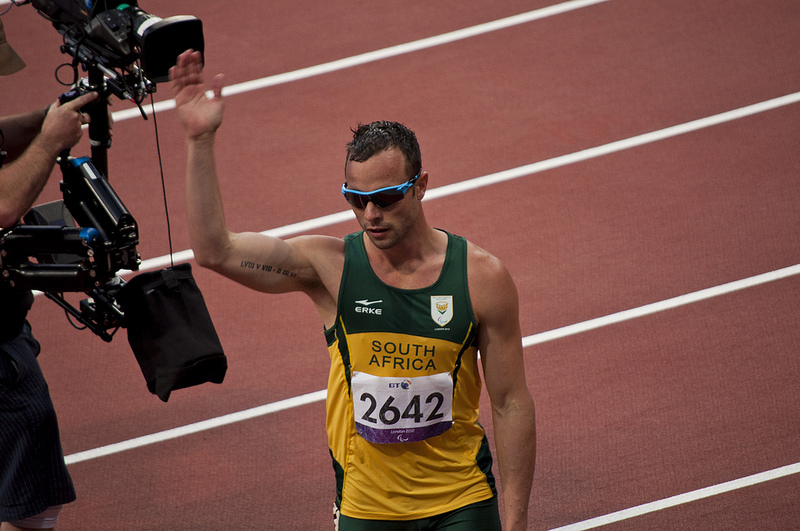 INTERVIEW:  The trial of Oscar Pistorius for the murder of his girlfriend, Reeva Steenkamp, has attracted unprecedented media attention: the trial is being televised, not for the first time in South Africa, but for the first time on such a global scale. The international press is shining a spotlight on the South African legal system, and its ability to deliver justice.
Alex Delaney spoke to South African defence lawyer, William Booth, after the trial was adjourned until Monday
William Booth, who has been present at the trial, is a practicing lawyer in Cape Town and chairman of the Law Society's Criminal Law and Procedure Committee
See also Jon Robins article A test case for South African justice
Pic from Flickr under Creative Comms licence by jsauras
The case is being viewed as a test of the South African legal system's ability to deliver justice, owing to the global media attention it has received, is this scrutiny fair?
"I know the world will be saying, look at the system, but I don't see any reason why they should say, that the South African legal system is bad.
I believe the general standard of judges is good. Our prosecuting authorities produce good prosecutors. The problem I have, particularly with the National Prosecuting Authority, is it's a very political set up. Some of the directors of national prosecution have been kicked out for political reasons, some have been appointed that should not have been appointed.
Our whole constitution is based on a fair trial but, having said that, you have other parts – the police, for example – seriously need to improve the way they're dealing with cases: they don't deal with the public properly, they don't investigate matters properly. In Oscar's matter, we've all seen how they've bungled the investigation.'
Trial by jury was scrapped under apartheid in South Africa in 1969. Pistorius' case is being overseen by a single judge and two assessors, how does that work?
"The judge makes the final call on all legal issues, but on factual matters, all three – in other words, the judge and the two assessors – have got to make the final decision. Many people don't quite understand how a judge and two assessors could make the final call when you might have more people on the jury making that decision, but they're not legally qualified.
I think maybe [jury trial] needs to be resurrected because these questions are being asked all the time, in the United Kingdom and the United States… 'Why don't you have that? Why should a judge be better than a normal person to decide a factual situation in a very simple legal case?'
How do you feel about having cameras in courtrooms?
"If you have a judge who interferes with your cross examination, a judge who's trying to be bolshie and put you down: that's wrong. If that was all televised they wouldn't do that, they wouldn't dare, because the world is looking and they'll say 'hang on, that guy's not getting a fair trial'.
I think from that perspective it's good. The judge has to behave him or herself in court, many of them don't always.
The police also are now under the spotlight. It's not the first time, but it's the first time it's been published all over the world. Maybe it will be a lesson them to get their act together, to investigate properly, and also, for the legal system to make sure that it's run properly.
The trial was adjourned and will begin again on Monday, what's the latest new?
"We heard cell phone conversations between Reeva and Oscar. With regard to the messages, some were regarded as aggressive from Pistorius' angle, other conversations were seen as loving. I think not much must be made of that.
They called a witness with regard to crime statistics. Oscar says he's scared about the crime rate, as reporters are saying – in fact, there's no reported cases that Oscar's made of any incidents of crime.
He's got problems with regards to the neighbours, I think they were quite good witnesses. Yes, there might have been discrepancies, but what do you expect?
The firearm expert who testified, I think testified very well; with regard to where the shots were grouped, which shots caused which injury to her."
So how's he going to get past all that?
"It's a problem, and then also his own version which I think is also a problem. I think he's going to have to present some very good responses to what happened."