Never again: Learning the lessons of Grenfell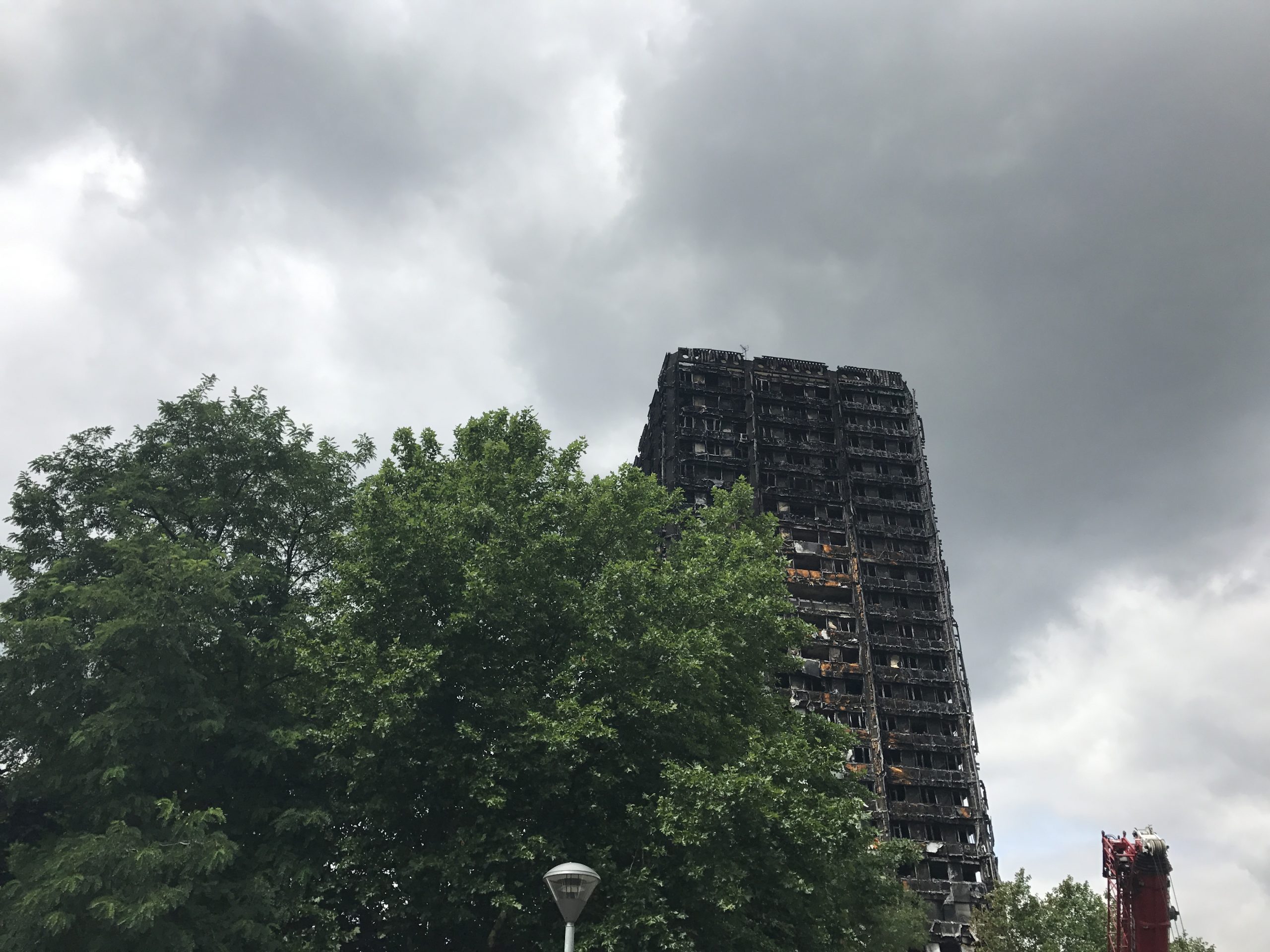 Following the fire at Grenfell Tower, which blazed up the building at a ferocious rate prompting seasoned fire fighters to cry out in disbelief, Theresa May has said lessons must be learned from a judge-led public inquiry.
The truth is, many of those lessons already existed and were ignored.
Fire safety experts have spent years warning government ministers and MPs about the danger posed by out of date building regulations that are too complex and can be interpreted too loosely.
In March this year Ronnie King, ex-fire fighter and the secretary for the All Party Parliamentary Fire Safety and Rescue Group, told us the out of date regulations were putting tower blocks at risk and there had been a 'failure of three successive government ministers' to review building regulations related to fire safety.
In 2009 a fire broke out at a tower block in Lakanal House in south London. The fire was caused by a TV with an electrical fault and within minutes it had spread up the exterior panels on the building. Six people died in the fire, including three children – one just 20 days old.
Four years later the coroner's report was finally published, and it called on the government to simplify the guidance around building regulations and encourage landlords to install sprinklers in tower blocks.
Eric Pickles, who was the communities secretary at the time, responded to the report and promised a full review into the building regulations. This was in 2013. Four years later, no review has taken place and the new housing minister Alok Sharma admitted recently the government is 'almost ready' to start the review. That's eight years of inaction following a fire that claimed six lives.
After Lakanal House social landlords pledged to pull out all the stops to prevent such a tragedy happening again. Inside Housing's 'Never Again' campaign is calling on the government and social landlords to take immediate action. The government should review and update the building regulations now – rather than waiting for the outcome of a public inquiry that could take years. It should also commit to funding the fitting of sprinklers in tower blocks, something which the coroner called for in the Lakanal House case and fire safety experts have promoted for years. Social landlords should make sure accredited officials carry out detailed fire risk assessments. We have been told by experts that too many fire risk assessments are not worth the paper they are written on. Currently you don't need any qualifications to carry out a fire risk assessment and they do not need to be carried out on a regular basis.
Sir Ken Knight, who is chairing the government's independent fire safety expert panel, told us the government 'specifically decided' not to include a requirement for fire risk assessors to hold any qualifications because they didn't want to create a 'consultants' charter'. He added: 'It does mean anyone can set themselves up as a fire risk assessor and start carrying out checks, and that is perfectly legal.'
Of course we don't yet know exactly what caused the fire at Grenfell Tower to spread as quickly as it did. The public inquiry set up by the government will seek to address this question, but there are already concerning signs the inquiry may not be as wide-ranging as many hope. Sir Martin Moore-Bick, the judge appointed to lead the inquiry, said last week residents 'want a much broader investigation' and added 'whether my inquiry is the right way in which to achieve that I'm more doubtful.'
The fire safety of tower blocks has been neglected for long enough in legislation and Theresa May recently admitted, 'for too long, under governments of both colours, we simply have not given enough attention to social housing.'
In the same week she made this confession government stats revealed a record low number of social rented homes were built with government funding last year – just 1,102 – a 96% drop since 2010.
Political speeches now need to be followed up with meaningful actions if we are to prevent a repeat of the horrific events at Grenfell Tower. At Inside Housing we have said 'never again' – the stakes could not be higher.