A convicted murderer who spent 12 years in prison has had his case referred to the Court of Appeal after fresh evidence uncovered by Cardiff Innocence Project cast doubt on the safety of his conviction.
The Criminal Cases Review Commission – the body responsible for investigating claims of miscarriage of justice – has just announced that it is referring the case of Dwaine George.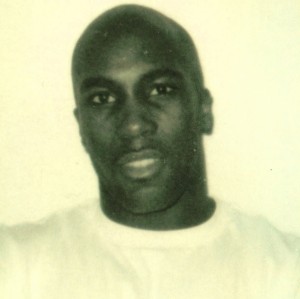 George, who was recently released from prison on licence, said: 'I know there are still huge hurdles ahead, but I want to prove my innocence. I just want a chance to get justice, and I want to thank Cardiff's Innocence Project students for the work they have done.'
Julie Price, Director of Cardiff Law School Innocence Project, has written about the ground-breaking research exclusively for the Justice Gap – read it here.
George was 18 when he was convicted of the murder in 2002 of another teenager – Daniel Dale – in a shooting in Manchester.
He was tried for murder, attempted murder and possession of a firearm with intent to endanger life. He pleaded not guilty but was convicted and sentenced to life imprisonment.
He always protested his innocence, and in 2006 the Innocence Project at Cardiff University started to investigate his case.
Through painstaking investigations over four years the researchers uncovered serious issues with the evidence that had led to the conviction.
CCRC then took three years to consider the material that Cardiff had uncovered, and also carry out its own investigations.
Today the CCRC announced that it was referring the case to the Court of Appeal because it had grave concerns that the conviction was unsafe.
In a statement the commission said: 'The referral is based on new scientific evidence, relating to gunshot residue, that the Commission considers raises a real possibility that the Court of Appeal will now quash Mr George's convictions.'
It is expected to be at least six months before George and the staff and students at Cardiff Innocence Project know whether the Appeal Court judges share their concerns – and the concerns of the CCRC – over the conviction.
Julie Price knows that the decision – whenever it comes – will also have a wider significance because no case involving an Innocence Project has ever been overturned by the Court of Appeal.
'Cautiously optimistic realism has to be the order of the day for Dwaine and for us. Above all, we hope that this will give a welcome boost to the morale of UK innocence projects at this time of crossroads and brick walls,' she said.