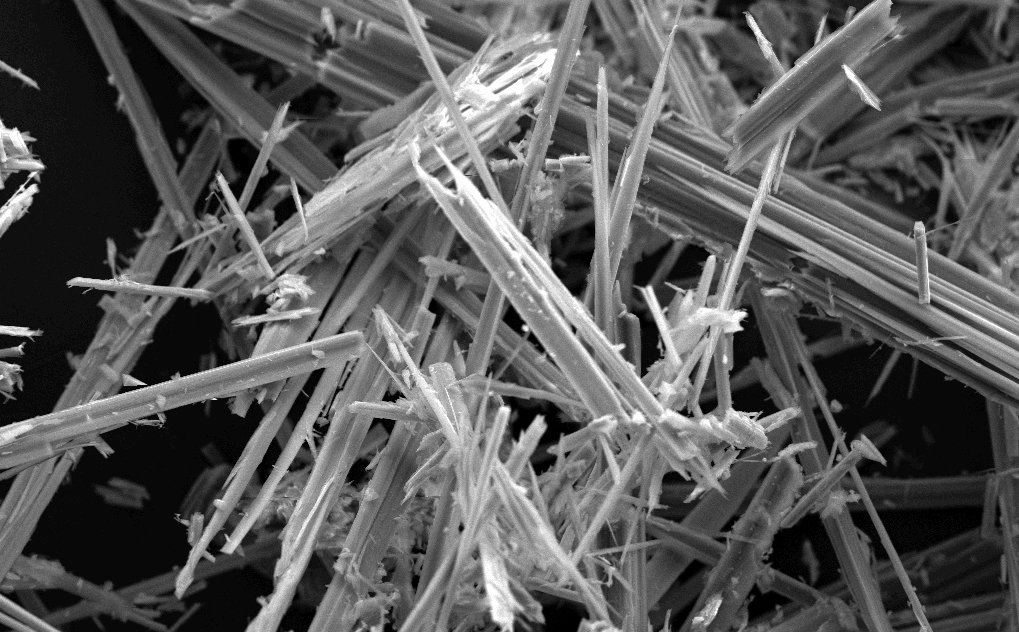 Who would have imagined that peers would have twice voted for and, twice sent back to the House of Commons, an amendment to exempt those dying from the fatal asbestos cancer, mesothelioma, from the Legal Aid Sentencing and Prosecution of Offenders Bill (now Act) which would have made them liable for certain legal costs in a claim for compensation. Pic from Asbestorama photostream.
But that is exactly what happened in April last year when peers, led by Lord Alton, secured an exemption for mesothelioma sufferers from paying legal costs – at least, until such time as the Lord Chancellor had carried out a review of the likely effects of the clauses in respect of mesothelioma cases.
In a bizarre twist, the exemption was linked to Lord Freud's anticipated response to the 2010 consultation on supporting people who could not trace their employers' liability insurers. ('Rather, we will implement the clauses in respect of those claims at a later date, once we are satisfied on the way forward for those who are unable to trace their employer's insurer,' said the then justice minister Jonathon Djanogly in April 2012).
A 'bizarre twist', because the issue of untraced insurance has nothing whatsoever to do with the requirement for claimants to pay legal costs.
The 'way forward' chosen by Lord Freud is to establish a tariff scheme which will not pay according to individual circumstances, but according to age or some other banding mechanism. Payments will be reduced by 25% to 30% to provide an incentive for claimants to trace an insurer. Payments will not be made to a person's estate, as is the case in civil claims. Claimants will have to prove negligence as in a civil claim, but payments will come from a public fund, paid for by insurers, and will have to pay some of legal costs.
Singing the insurers' song
To top it all, 50% of asbestos victims will be excluded from the scheme which is limited to mesothelioma sufferers only.
We had hoped that asbestos victims would at least have the same protection as drivers who are injured by someone whose insurance cannot be traced, but this scheme falls far short of that. This is the wrong test for lifting the exemption, and if it were the right one it would fail miserably.
More relevant to the issue of costs of mesothelioma claims are the Ministry of Justice proposals for consultation due in the Spring. These include processing mesothelioma claims through an electronic 'portal', a new mesothelioma pre-action protocol and fixed costs. As with the tariff scheme, these proposals are in tune with the insurers' agenda. But, somehow they must be amended so that a more cost-efficient system that pays compensation fairly and speedily to people dying of mesothelioma is found which is not primarily in the commercial interests of solicitors or insurers, and does not restrict access to justice.
Take fixed costs.
The assumption that mesothelioma claims are simple and straightforward and are amenable to fixed costs is plain wrong for the majority of claims. To apply fixed costs to all mesothelioma cases would seriously limit access to justice as solicitors would encourage an early and poor settlement as they would not get paid for extra work, or they would not take difficult cases.
But, if the argument is polarized in these terms there will be no way forward for mesothelioma sufferers. We know that some insurers delay the inevitable outcome of cases by presenting untenable defences and challenge the amount of compensation right up to the door of the court. In any event, commercial interest trumps justice every time. But we also know that the disparity in claimants' solicitors' costs could and should be addressed. We believe that solicitors could find, and promote, ways which would speed up claims which, (despite Senior Master Whitaker's excellent work) still take far too long in too many cases.
We think that claimants' solicitors need to take a long hard look at the claims process and come up with proposals to reduce costs and speed up claims. For example, it may well be possible to find some system of structured costs instead of fixed costs which meet the concerns of Government but still ensure access to justice and fair compensation. That means not dismissing out of hand, as some solicitors have, scrutiny of the Scottish system of phased costs.
If claimant solicitors don't do this, the chance of mitigating the effect of proposals which may leave many mesothelioma sufferers under-compensated or without any compensation whatsoever, will be diminished. The worst outcome of all would be for the Government to 'sell' a package of proposals that actually make the claims process more difficult, along with an unsatisfactory tariff scheme, as some sort of  panacea which justifies imposing punitive legal costs on dying asbestos victims, as initially intended.