Very few people emerge with credit from the 1,700 pages and 270 recommendations of the Francis report on Mid Staffordshire NHS Foundation Trust. They are the relatively few staff who did try (and failed) to raise concerns and the wonderful Cure the NHS group led by Julie Bailey (From Ward to Whitehall).
The 1,200 deaths reported in this fifth inquiry into the failings at Mid Staffordshire NHS Foundation Trust have prompted apologies, 'learning lessons' and spin doctoring, but no heads have rolled. Quite bizarre, considering the enormity of the crime. Time will tell whether this report will have greater impact than the Bristol Royal Infirmary Inquiry.
Roger Kline is Visiting Fellow of Middlesex University. Whistleblowing campaigner and co-author of Professional Accountability in Social Care and Health (Sage, 2012)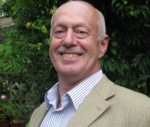 The report's key recommendations include:
A 'duty of candour' on NHS staff obliging every healthcare organisation and their staff (and contractors) to be honest and open with patients and the public.
The NHS constitution should be revised to include a duty of openness, transparency and candour, and all contracts of employment, policies and guidance must ensure they expressly include these principles. This must be good news.

It should be a criminal offence to kill or harm a patient and to that end more powers are proposed to suspend or prosecute boards in the case of a system failure. It is also proposed to prosecute individual professionals when they are responsible.

As drafted, this must run the risk of holding the bloody infantry to account for the systemic failings of the generals. It is unclear how this proposal is made when there is no recommendation for a corporate manslaughter charge against the Mid Staffordshire Board.
Any service not capable of meeting fundamental standards should not be permitted to continue.
Why do alarms bells ring? Because this could easily be used to bump services into the private sector in the same way Ofsted inspections reporting failing schools are used by Michael Gove to impose academy status.
Gagging clauses should be banned if they seek, or appear, to limit bona fide disclosure in relation to public interest issues of patient safety and care.
Excellent. Why were they there in the first place?
Only registered people should care for patients so healthcare support workers must be regulated. Excellent.
Why should the vet who checks your cat be better regulated than the person who looks after your mum in hospital?
The Care Quality Commission should develop a specialist cadre of inspectors.
Good, but the jury is still out on whether the CQC is fit for purpose on its existing powers never mind new ones.
All directors of all bodies registered by the Care Quality Commission as well as Monitor for foundation trusts are, and remain, fit and proper persons for the role.
This is a dubious alternative to full regulation of senior managers.
The report avoids the crucial issue of mandatory minimum staffing levels yet the local setting of staffing levels without mandatory minima seems doomed to failure.
There are four real concerns.
There must be a real risk of unintended consequences if even more layers of inspection are put in place tempting trusts and other to game the system.
The proposals for more powers to suspend or prosecute boards in the case of a system failure  are fine but the track record of employers and regulators misusing disciplinary powers makes this potentially open to abuse.
The report discusses the toxic leadership culture of much of the NHS at length. But though some of these measures will help, it is hard to see how a combination more powers to the CQC and the absence of any recommendations about bullying is going to shift hearts, minds and practice.
Finally, of course, Robert Francis' remit says nothing about the £20 billions of cuts in NHS funding and the Health and Social Care Act in his recommendations. Both make a repetition of Stafford more likely.
Let see what Cameron – and those who have overseen the current system (and get off lightly) – respond to a report whose recommendations are certainly good in parts but risks falling short of what is needed. The jury's out.