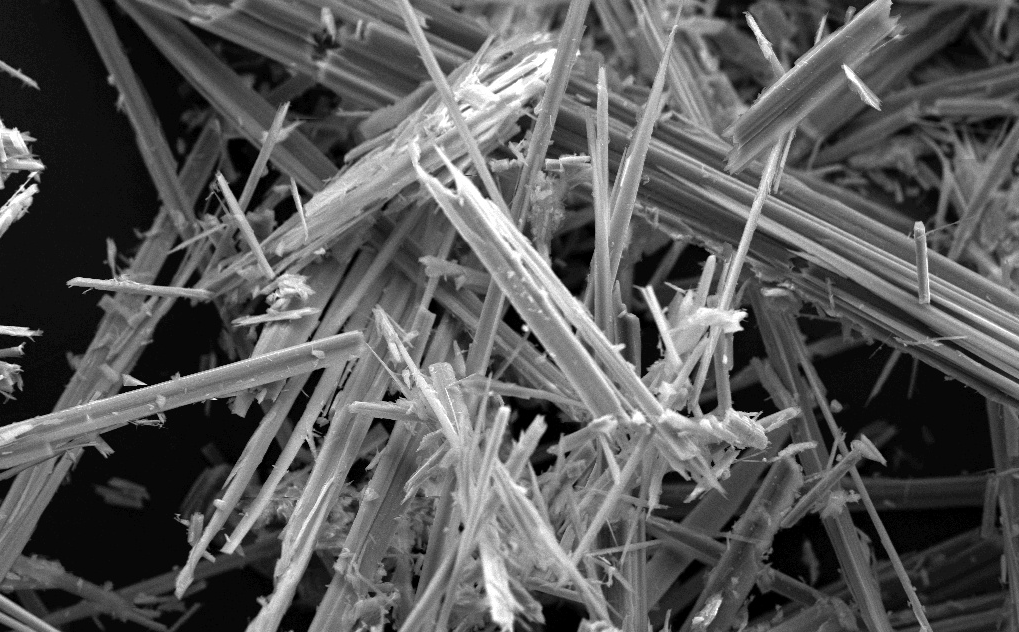 Mesothelioma is a form of cancer caused by exposure to asbestos – it is always fatal and tragically leads to a painful lingering death for the victim. It is a long-tail disease, which means people exposed to asbestos many years ago, are only now discovering the consequences of their employers' negligence. Pic of asbestos fibres from Asbestorama photostream
You can read Tony Whitson, chairman of the Asbestos Victims Support Groups Forum, on the JusticeGap HERE.
Yesterday, Parliament considered the second reading of the Mesothelioma Bill. I welcome the Labour Party's support for this Bill and their ongoing commitment to support the plight of asbestos victims.
The Mesothelioma Bill seeks to provide the legislative framework for a UK-wide Diffuse Mesothelioma Payment Scheme to make payments to people with the disease who are unable to trace (and bring a claim for damages against) their employer or their Employer's Liability insurer.
This is very important because many sufferers – as many as one in every six or seven – are unable to trace their employer or insurer to lodge a complaint. The proposed payment scheme will be industry-funded by a levy on currently active insurers in the UK Employers' Liability market, and it is intended as a fund of last resort, such that sufferers who are unable to trace their employer or their employer's insurer can apply to the fund. It is proposed that successful applicants will receive 75% of the average compensation of claimants of the same age who have pursued successful civil compensation claims.
I am proud that the Labour Party has always been at the forefront of fighting for asbestos victims. In February 2010, Labour launched the original consultation on the Diffuse Mesothelioma Payments Scheme that forms the basis of this new law, and prior to that (in 2008) they introduced the Mesothelioma Payments Scheme, which provides lump sum payments for people suffering from diffuse Mesothelioma, who are unable to claim compensation from other sources (such as women who washed their husbands' contaminated clothes, or the self-employed).
Of course looking further into the past, it was Labour that introduced and secured the passage of the Pneumoconiosis etc. (Workers' Compensation) Act in April 1979, which provides lump sum compensation payments to people suffering from certain dust-related diseases (or, if they have died, their dependants) where a civil claim for damages is not possible because the employer(s) is no longer in business.
Prior to this, in 1969, it was Labour that introduced the Employers Liability (Compulsory Insurance) Act, requiring employers to insure against liability for injury or disease to their employees arising out of their employment.
It is against this background that Labour must continue to stand up for the victims and sufferers.
Although this Bill is welcome, it remains deeply flawed and I add my voice to those calling on the Government to concede to some vital amendments:
The level of compensation is set far lower than that attainable when a victim can trace their insurer, and so I call upon the Government to raise compensation levels from 75% of the average compensation of claimants to at least 90%. Not only is this a fairer deal for victims – putting an additional £18,000 into their pockets – but also, according to the Government's own analysis, it is still affordable within the 3% levy on Gross Written Premiums (which the industry has defined as affordable).
The decision to set a cut-off date two years from the launch of Labour's original consultation, will deny compensatory justice to the more than 700 people who have died in this time. This is grossly unfair, and I would urge the Government to put the start date back to 10th February 2010 (the launch date of the Labour consultation which first announced the intention to legislate for an industry-funded compensation scheme). I simply do not accept that an industry whose very lifeblood is the assessment and management of risk would not have made plans to meet this new responsibility from this very first consultation.
The exclusion of other asbestos-related diseases from the Scheme makes no sense, and I would urge the Government to reconsider its position. Indeed, it was the Government's own Lord Freud who said during debate in the House of Lords: "The Bill does not – and cannot – look to respond to all asbestos-related disease. The issue of individuals who have developed other asbestos-related diseases through negligence or breach of statutory duty and are unable to bring a civil claim for damages of course needs to be addressed."
Finally, the Scheme provides for the claw-back of benefits at 100%, when payments are set at only 75% of average civil compensation. Once again, this is unfair, and especially when it is proposed that the benefit rebate will be used to fund a £17m "smoothing" gift to the insurance industry. The priority must be to secure the very best deal for the victims, and so I would urge Government to amend the Scheme such that it pays out a higher proportion of compensation rates.
This proposed legislation is welcome, but I hope the Government will listen to those calling for these sensible amendments, which would make the Scheme truly beneficial for the victims of this terrible disease.