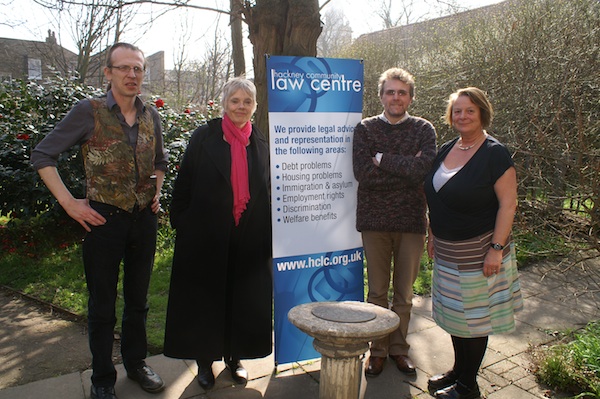 Louise Christian is in high spirits. Her firm, Christian Khan Solicitors, has just been successful in a High Court challenge to the police practice of 'kettling'.
Interview by Mary-Rachel McCabe.
Lord Justice Moses ruled that the police have no powers to force people to give their details, or comply with police filming and photography, simply because they are held in a kettle. '[The judgement] is an indication that the police can't do whatever they like with regards kettling,' Christian told me over coffee last week. 'They may well have been under that impression but this decision indicates that there are going to be some restrictions on what the police can and can't do.'
What did she make of the recent Save UK Justice demo outside the Ministry of Justice (MoJ). Did Christian exercise her right to protest? 'Yes. I was trying to persuade people that we should go and occupy the MoJ. I was prepared to sit down and be carried out.' The fact that it didn't happen was 'an indication that lawyers are not very far advanced in peaceful protest'.
Louise Christian's involvement in police and protest matters is well-documented. Christian Khan represented Lois Austin, a G20 protester who was detained for seven hours at the 2001 demonstration, without access to food, water or toilet facilities, and was unable to collect her baby daughter from a crèche as planned. The case reached the European Court of Human Rights, where Austin's complaint that her detention amounted to a deprivation of liberty under Article 5 of the European convention was rejected.
Christian labelled that decision 'dishonest'. 'It skirted round what Article 5 actually says', she says. 'I think the thing that everyone struggled to understand was that people who were completely peaceful could be corralled for seven hours and this could be lawful.' Christian reckons kettling has had a 'chilling' effect on the right to protest. 'But it's not the end of the story', she added.
Louise Christian didn't always have her sights set on legal aid law. 'I didn't want to be a lawyer at all', she tells me. The daughter of a science professor and an English teacher, Christian was heading towards a career in academia – she did a history degree at Oxford and went on to start a PhD but abandoned it for financial reasons. 'I probably wanted to go into academia, but then I rather naively thought that, because I needed the money, I'd get a legal qualification under my belt and then I'd do something interesting.'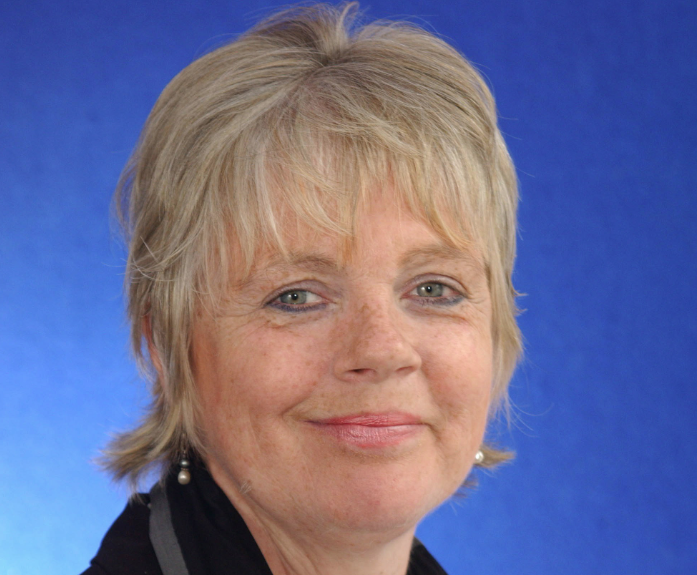 Radical law
Christian qualified as a solicitor at a city firm – 'because they paid my fees at the College of Law' – where she shared a room with a young solicitor who was interested in social welfare law. He introduced her to the access to justice charity, the Legal Action Group, which sparked an interest in volunteering and law centres: 'I did a lot of voluntary work at Oxford House on the Bethnal Green Road during my training, alongside the previous Attorney General Peter Rawlinson. When he was in a lot of trouble over the Iraq war some years later he used to go round saying "I volunteered on Bethnal Green Road with Louise Christian".'
Christian remained at the City firm for a year after qualifying because she felt she needed to 'pay them back'. She went straight from commercial law in the City to poverty law at Plumstead Law Centre, where she remained for three years. 'So I changed from not wanting to do the law to wanting to do radical law… and change the world,' she quips.
'It was an exciting time,' recalls Christian. The incipient Law Centre movement grew stronger after the death of Blair Peach in 1979 and the arrest and charging of the Bradford 12 on terrorist charges in 1981.
'I remember being up all night getting the documents ready before a housing case in the Court of Appeal in front of Lord Denning. When you're that age you don't mind staying up all night – you have the idealism and drive to do it. That's how the legal aid system has worked over the years.'
Despite starting in private practice in 1984 and setting up Christian Khan in 1985, Christian still has a place in her heart for law centres – she recently spoke at Plumstead Law Centre's AGM and she is a patron of Hackney Community Law Centre. 'I have a long-standing affection for law centres,' she admits.
Christian went on to be involved in some of the most high profile human rights cases of recent years. She represented former Guantanamo detainee Martin Mubanga in his claim for damages against the government for mistreatment and torture facilitated by the British security services. The government eventually settled the claim outside of court, but not before attempting to have the entire case heard behind closed doors. Critics described the attempt as a challenge to the principle of open justice, with Christian arguing at the time that it would have 'serious implications for other actions against the state'.
What are her thoughts on the advent of 'Secret Courts' via the Justice & Security Act, which has extended closed material procedures into the main civil courts? She points to the the unhappiness of judges ('… they're not impressed with it').
'Look back to before the Police And Criminal Evidence Act 1984, there were all sorts of miscarriages of justice. That's what happens when you get judges being co-opted into an unfair system and unable to enforce the law. When I started my legal career, there was a lot of secrecy. If you uttered the words 'national security', that was it – the case went no further. We're heading backwards in so many ways. That's very upsetting.'
Christian also represented the victims of the Ladbroke Grove and Potters Bar rail crashes at their respective inquests. She became a vociferous critic of the privatisation of the railways. 'What was disastrous was not so much the fact of privatisation but the fragmentation of the service,' she says. 'The factor with all the railway crashes is that it was nobody's responsibility, because there were so many sub-contractors. This model often produces a lower standard of service; it increases inefficiency. That's happening in the NHS. It's already happened to energy suppliers. And I fear it's about to happen to legal aid.'
Christian has long been a staunch defender of the legal aid system. Via the letters page of the Guardian, she attacked then Lord Chancellor Derry Irvine's legal aid reforms in the Access to Justice Act 1999 by saying that the name of the Act was a 'sick joke'. She once described former legal aid Minister Lord Bach (and now a fierce critic of the Coalition legal aid reforms) as 'living on a different planet' when he tried to justify cuts to the system.
Does she have any plans to write to the Guardian to voice her opinion on our current justice minister?
'Clearly Chris Grayling is the worst of the lot. It can't be a coincidence that he's not a lawyer and doesn't understand things about the rule of law. You could compare him with [former conservative leader] Michael Howard, who was very much playing to the Daily Mail gallery the whole time. Grayling does the same thing. 'Fat cat lawyers' and millions of pounds a year in human rights cases – all that sort of stuff.'
An article in the Telegraph last year called up legal aid firms for targeting a 'war on terror market' by representing the likes of Abu Hamza, Abu Qatada and the Guantanamo Bay detainees, and alleged that Christian Khan solicitors had earned £2.2 million from legal aid in 2010.
Reinventing legal aid
So would Christian label herself a 'fat cat'?
'When they talk about 'fat cats' and quote a figure like that for a whole firm of solicitors it looks like a lot of money but actually the individual solicitors and partners are not being paid that much. Probably about half of that figure would be barristers' fees. I think the average legal aid lawyer earns about £30,000 and that's going down fast. I wasn't motivated by the money in legal aid law. But I think if I'd known that I wasn't going to make a decent living wage then I might have felt differently. I think people will feel differently and then we'll get a two-tier system where the only people who can afford to go into legal aid are the rich people and that will be very bad for our legal system.'
In an attempt to reduce the legal aid bill by a further £220million, justice secretary Chris Grayling now proposes a system of price competitive tendering (PCT) for criminal defence work, where the number of solicitors' firms will be slashed from 1600 to 400. The way in which the government proposes to run the tendering system would result in clients having no choice of which solicitor should represent them – and bids for the contracts are expected to be made by the likes of Serco and G4S. 'They haven't thought of other ways of saving money,' reckons Christian.
'My ideas for reinventing the legal aid system would include bringing personal injury back in again and levying city firms. The legal aid system has never been good at monitoring quality. But now we're actually heading for a situation where the price is going to determine everything and the level of service is going to plummet. Even if the Legal Aid Board couldn't tell the difference between a good firm and a bad firm, a lot of clients were able to. And they're the people whose lives are depending on lawyers. That's why client choice is so important.'
There are thousands of young graduates out there who are desperate to become the next generation of radical lawyers but are struggling to enter a cash-strapped profession. What advice would Christian give them? 'That's the thing that makes me saddest of all,' she laments, 'that your generation is a very idealistic generation, which is quite like my generation – we really wanted to change the world. And lots of us became lawyers because of that. I think it's very hard because I'd encourage anyone who really wants to do it but you'd have to be honest with them about career prospects – which are not good.'
And what of the future for UK justice? If Grayling succeeds in dismantling the legal aid system as we know it, is there any going back? 'Well there's always the possibility of climbing back, particularly through the efforts of your generation. It may have to be through law centres and the like rather than through legal aid firms, though.'