Leveson II needed to shine light on 1987 axe murder case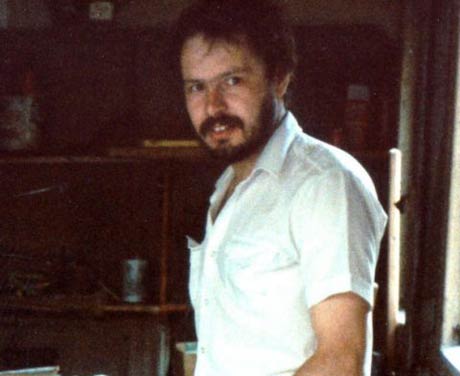 Instituting the second part of the Leveson inquiry could reveal the truth in relation to a 1987 murder dubbed 'the most investigated unsolved murder in British history', according to the victim's brother. The follow-up inquiry, known as Leveson II, would consider police failures and complicity in relation to unlawful conduct by News International. A government consultation in relation to the inquiry closed this week.
Daniel Morgan was a private eye who was found murdered in a southeast London car park with an axe embedded in his face. Morgan is understood to have uncovered serious police corruption and is said to have approached a News of the World journalist. His family has long claimed that the murder was an execution with the aim of silencing Morgan who, they say, was about to expose high level corruption in the Met.
Mehdi Shakarchi of the Justice Gap speaks to Daniel's brother, Alastair Morgan, who has now spent nearly three decades fighting to uncover the truth about the brutal killing. 'I really don't know if we'll ever find the truth,' Morgan says. 'What I want is every weapon at my disposal in order to get to the truth. This case has gone on for a very long time, and the more it develops, the worse it looks.'
---
You can read an interview on the Justice Gap by Lucie Boase with the journalist Peter Jukes about his podcast on the Daniel Morgan case here
Download Untold: the Daniel Morgan murder here
---
Daniel Morgan was a partner in a private detective agency called Southern Investigations. His business partner, Jonathan Rees, was subsequently found to have been supplying the News of the World with illegally gained confidential information, often through his links with a network of corrupt police officers. Rees was initially a suspect in the murder case, but was released without charge. Detective Sergeant Sid Fillery who questioned Rees about his involvement subsequently retired from the force and took up a role at Southern Investigations. Reports indicate that in one year alone the NoW paid the agency more than £166,000.
A Guardian expose of Southern Investigations in 2002 revealed the nature of the relationship between the Daniel Morgan's business partner and the NoW. Further information came to light during the Leveson inquiry when it emerged that the NoW placed the officer leading the investigation into the murder, former detective chief superintendent David Cook, under surveillance. It was suggested by the tabloid that their reporters were after a 'kiss-and-tell' story about Cook's affair with the Crimewatch presenter Jacqui Hames.
In fact, the couple were married and, as Alastair Morgan has points out, a Google search would have revealed the status of their relationship. 'Whilst I knew about the links with News International, the full impact really hit home during Leveson' Alastair Morgan says. 'It became very clear that there was a tangled web between the police and the press.'
'A witness told the police that Daniel had approached the News of the World with information before his death,' he continues. 'I have absolutely no doubt that there was police involvement in the murder.'
Despite the findings of Leveson, in addition to five police investigations and the establishment of a Hillsborough-style investigatory panel, there have as yet been no convictions for Daniel's murder.
In March 2011, the prosecution of five men, including a former police officer, collapsed at the Old Bailey with the then acting Met commissioner Tim Godwin acknowledging the force's 'repeated failure… to accept that corruption had played such a significant part in failing to bring those responsible to justice.'
The Daniel Morgan Independent Panel is yet to publish its findings, four years after it was established. 'The panel of inquiry which Theresa May set up in 2013 has been going on a lot longer than we had hoped,' Alastair Morgan tells me. The delay, he says, is largely down to the police, who took 'overly long' to agree a disclosure protocol. However, he is not clear exactly how helpful its findings will prove.
'The panel does not have statutory powers. It relies on cooperation,' he says. 'When we agreed to the panel process back in 2012, the Prime Minister had already given an undertaking that there would be a second part to Leveson. This case had been going on a very long time and we were tired. This case fully merited a judicial inquiry but you can't force the Home Secretary to order one. We went along with the panel process but in the back of my mind I knew that Leveson II was going to take place, and any outstanding issues which might require judicial powers could be dealt with then.'
The importance of Leveson is not only in what it might reveal about this case he tells me. 'I've been very worried for a very long time about corrupt links between the press and police in Britain and that issue needs to be fully explored in a public arena.'
Alastair Morgan feels that his brother's murder and the issues of police and press corruption have not received the deserved media attention 'for obvious reasons.' 'It has been established that News International and Mirror Group had long standing relationships with potential suspects,' he says. 'The way this is all knotted together is very unsavoury in my view and, as a country, we need to very careful about this because it's not good for us.'
Alastair Morgan says that he hasn't noticed any change in the media's attitude since his brother's death. 'I still think there is a reluctance to report the case,' he says.
The consultation, which closed this week, also covered s40 of the Crime and Courts Act which, if brought into force, would compel newspapers to join a government approved regulator or cover all legal costs, even in respect of unsuccessful libel claims. The Leveson report recommended that newspapers join a regulator to avoid recurrence of the issues covered by the inquiry however newspapers and journalists are concerned that s40 will limit press freedoms and impose a disproportionate cost burden on newspapers.