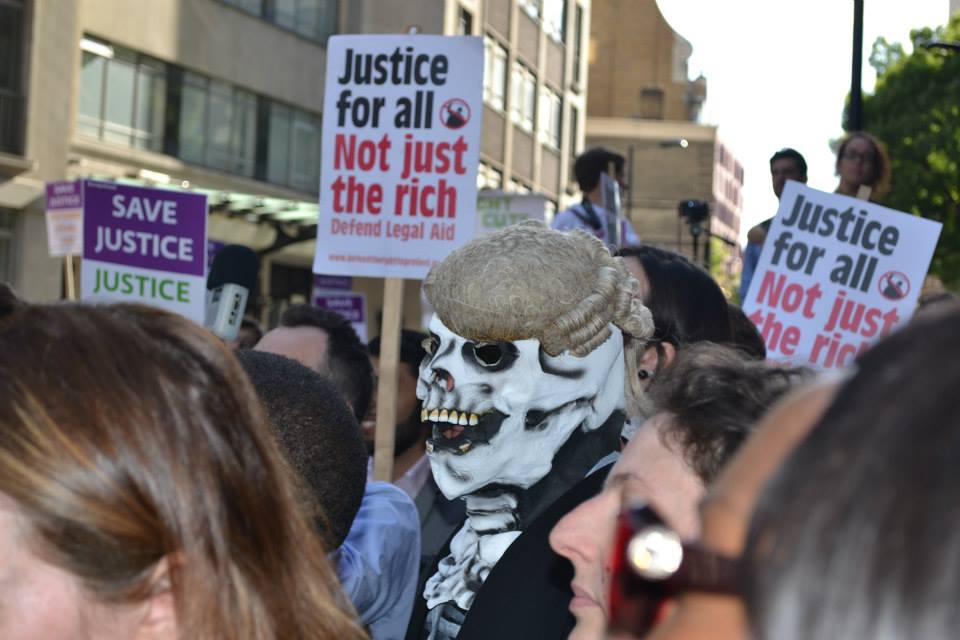 [contextly_auto_sidebar]
Only four out of 10 users of a leading legal advice agency would consider representing themselves in court in the absence of legally aided help, according to a new report. The research by
Toynbee Hall
and Middlesex University found that the cuts under the Legal Aid Sentencing and Punishment of Offenders Act (LASPO) to legal aid had disproportionately affected the most vulnerable people in society.
The study drew on a survey of 100 people who had sought help from Toynbee Hall's
Free Legal Advice Centre (FLAC)
about the impact of the April 2013 legal aid cuts which removed publicly-funded legal advice from most areas of social welfare law (such as family, housing, employment, immigration, and welfare benefits).  It found that more than three quarters of respondents (78%) experienced high levels of anxiety caused by legal problems and that, in turn, led to both mental and physical problems as evidenced by increased GP and hospital visits.
Only about one in four respondents (42%) said they would consider representing themselves in court without legal aid. A common theme expressed by interviewees was that they felt like giving up at any moment. More than six out of 10 respondents (61%) viewed free legal advice services as their main support for confiding their worries in and saw adviser not just as a lawyer but as 'friend and counsellor' as well.
According to Graham Fisher, the chief executive of Toynbee Hall, the report highlighted 'the impact of the growing gap in access to legal advice on the lives of ordinary people across the capital'. FLAC is the longest running free legal advice centre in the world. 'In the past two years, we have seen first-hand the negative impact legal aid cuts have had on our service users, eroding their access to justice,' said Fisher.
Toynbee Hall is calling for the reintroduction of legal aid for housing, family and employment matters, as well as a review of means testing and eligibility. 'More funding needs to be put into place for free legal advice services which provide a lifeline for people who do not have the means to pay for legal advice and representation,' said Graham Fisher. 'In addition, more emotional support should be provided for people experiencing anxiety and distress.'
Dr Alessio D'Angelo of Middlesex University added: 'The effective lack of affordable access to justice is jeopardising the rule of law. This is having a knock-on effect on people's employment rights, welfare rights, housing rights and more.
'Recent surveys have shown that the vast majority of the British public considers access to justice as a fundamental right. However, this right has been dramatically eroded by the recent cuts to legal aid and other cuts and restructuring across the board.
Dr Alessio D'Angelo