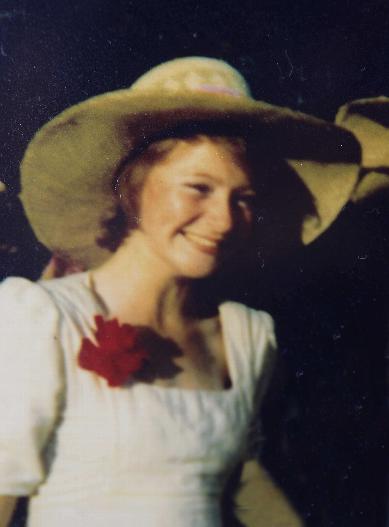 Some 40 years ago two pubs in Birmingham were left obliterated after they were bombed moments apart. The attack killed 21 people and injured nearly 200. Six men were arrested and consequently charged but in March 1991 their convictions were overturned and since then no one has been brought to justice.
One of those murdered was Maxine Hambleton (pictured), just 18 years of age. Her sister, Julie Hambleton, now campaigns tirelessly to find the true killers. She has gathered nearly 4,000 signatures on a petition to open up a new investigation. Julie has also recently come face to face with Paddy Hill, one of the Birmingham Six who wrongly served time behind bars.
Julie spoke about the their campaign to open up a fresh investigation, meeting Paddy Hill and the call for an amnesty by the Northern Ireland attorney general, John Larkin.
Find out more about the 'Justice for the 21' campaign HERE
Why don't you think people are interested in the bombings?
'It's not that people aren't interested in the bombings, it's the fact that the government and authorities have done such a good job of 'burying' the memory of the bombings. It's almost as if the West Midlands Police and government wish we (the surviving members of those murdered and the survivors) had been buried alongside our dead. The utter inertia of our police and government is as iniquitous as the crime itself. Our government appear to see our dead as collateral damage, BUT we don't. Maxine, my sister, was not born to be murdered..'
How has meeting with Paddy Hill influenced the campaign?
'Meeting Paddy Hill was the most traumatic event in our lives to date. He was associated with the biggest mass murder on mainland Britain of the 20th Century and because the police did such a good job in the press, we had always believed that he was one of the men responsible for killing our sister. However, no one will know the full truth until all the papers are released and made open to the public for them to make up their own minds. Nevertheless, Paddy has been extremely accommodating, for which we are grateful.
Paddy has given us access to all of his papers/documents. The police are still not prepared to give us access to any documentation, which
Gareth Peirce
(Hill's lawyer) has told us that there is no legal reason why they should be withheld from us at all. This only adds to our belief that the police have much to hide; if they didn't, then why would they not give us access to all the paperwork?'
What is your response to  John Larkin (Northern Ireland  Attorney general) calling for an amnesty?
'John Larkin did not decide to make those comments of his own accord. None of these parliamentary representatives ever make such decisions themselves. All decisions that are made regarding anything in politics will not be agreed to without going through the PM's office first and regarding NI it will have gone via the Privy Council too and MI5!
What really galls us is that the government treat us like we are bovine and can't see through all the smoke and mirrors. David Cameron at PMQs last week stated that Larkins' comments were his own; this is not true. Larkin would have been instructed to make that statement to get the message out there to see what kind of reception it receives.
Clearly this man has never lost a loved one to murder or has ever had to identify a body through the jewellery they wore. Our mother had to identify Maxine by the rings and bangles she used to wear, because the detectives didn't want mom to identify Maxine by her face due to the severity of her injuries. They wanted mom to remember her daughter the way she was when she was alive. Larkin has never had to be faced with such an awful nightmare. I would like to have five minutes with Larkin just to put him in the picture, because he clearly has no idea of reality.'
What is the next step for you in regards to finding out who was responsible for this atrocity?
'We will keep pressing the police and government for the truth and justice. This is a conspiracy of such a degree that the more they ignore us and prevent us from finding out or seeing any evidence the more it adds weight to the cover-up and collusion they have always been accused of. There are many other cases similar to ours in NI where the police have lost vital evidence that could be the key to 'who did it.' If they have nothing to fear or hide then why has no one bothered to go looking for the perpetrators of this most callous and heinous crime for the past 21 years?'
Click here to sign the petition.