The highest court in the land will today take a look at the cases of two wrongly convicted men in what is expected to be a critical test case as to how our justice system deals with miscarriages of justice. Sam Hallam, who served seven years for murder, and Victor Nealon, who spent 17 years in jail for attempted rape, were both freed after the Court of Appeal ruled that they should never have been in prison in the first place. Both men are undoubtedly innocent but neither have received any recompense or an apology.
A new book by Justice Gap editor Jon Robins – Guilty Until Proven Innocence: The crisis in our justice system – is published today. There are 11 chapters and each chapter features a case of alleged wrongful conviction including the case of Sam Hallam. 'The purpose of the book is to explore the common ground between the cases, all quite different and unique, in an attempt to shine light on why the criminal justice system keeps failing us,' writes Jon Robins in the introduction.
---
You can order Guilty Until Proven Innocence: The crisis in our justice system HERE.
Guilty Until Proven Innocence was published by Biteback Publishing with the support of Old Bailey Solicitors. Thanks to Rod Hayler and David Osborne for their generous support. Thanks also to Kim Evans for her help. Kim was in the Court of Appeal when Sam Hallam's conviction was overturned and wrote about it for the Justice Gap here.
Foreword written by Michael Mansfield QC.
Having just completed my 50th year of practice at the Bar, I reckon I am well placed to compare the state of the legal world as it is now, relative to my early years of legal practice. It's not that nothing has changed; it has got worse. The need for active vigilance is now more imperative than ever. Once again, Jon Robins, in his groundbreaking and persistent work, has performed the vital task of pinpointing where the justice system is continuing to fail.
Michael Mansfield QC
---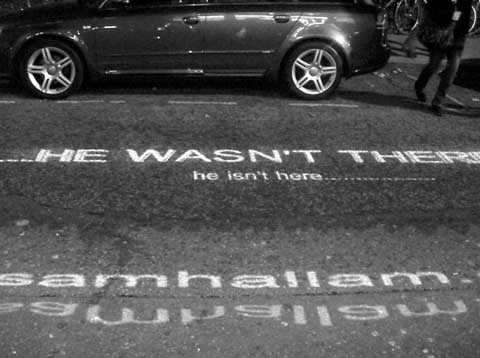 Sam Hallam had his conviction overturned in 2012. The case has been covered extensively on the Justice Gap. There was no forensic evidence linking Hallam to the killing, no CCTV footage, and there was the kind of shocking disclosure failure that we have become all too familiar with over recent months (the police had Hallam's mobile containing photos of him in a pub with his father earlier in the evening). Thames Valley Police, instructed by the Criminal Cases Review Commission to investigate the case, spoke to 14 separate witnesses at a crowded murder scene who insisted Hallam was not there including the intended victim of the murder.
The Ministry of Justice rejected his claim for compensation under a new 2014 scheme and his case is joined with that of Vicior Nealon in today's test case.
Neither Sam Hallam nor Victor Nealon received an apology from the Court of Appeal. In fact, the court suggested that the teenage Hallam was the architect of his own misfortune. 'We now know there is the real possibility that the appellant's failed alibi was consistent with faulty recollection and a dysfunctional lifestyle, and that it was not a deliberate lie,' Lady Justice Hallett said in her judgment. As has been widely reported, Nealon left prison with just a £46 discharge grant and a train ticket and would have sent his first night of freedom on the streets were it not for journalists who paid for a B&B.
Writing for the Guardian yesterday, Owen Bowcott explained that this week's case 'will examine whether the law's restrictive definition of miscarriage of justice is incompatible with the presumption of "innocent until proved guilty" under the Human Rights Act'.
The number of successful compensation claims for miscarriage cases has 'plummeted' since the since the Anti-Social Behaviour, Crime and Policing Act 2014. The Coalition government amended the section 133 scheme so that compensation payments are now restricted to those few people who could demonstrate their innocence 'beyond reasonable doubt'. That change has been described by Baroness Helena Kennedy QC as 'an affront to the law'.
In 2014 there were 20 quashed convictions and one successful compensation application; in 2015 there were 17 convictions quashed and two successful applications; and last year there were 10 quashed convictions and one successful applicant. By contrast in 2004/05, there 48 applications were granted =- as reported on the Justice Gap here.
Owen Bowcott quoted Jon Robins, saying: 'When a conviction is quashed, the court of appeal does not reinstate the presumption of innocence … There is less state support for the victims of miscarriages of justice than for other prisoners.'
A miscarriage of justice is not a one-off event. The correct analogy is not so much a car crash but a serial motorway pile-up. First they are failed by the criminal justice system …. Then they are failed by the penal system. Finally, if their conviction is overturned then, like Sam Hallam, they are undoubtedly innocent – and yet not innocent enough.
Jon Robins
---
This article was first published on May 8, 2018