INTERVIEW: Operation Midland – Scotland Yard's high-profile investigation into claims of a Westminster paedophile ring – cost £2.5m of taxpayers' money, tied up officers for 16 months and destroyed the lives of those who came under its suspicion. It failed to deliver a single arrest or any evidence. Harvey Proctor, the former Tory MP who was interviewed twice under caution, claims the inquiry was 'a homosexual witch-hunt'. He talks to Jon Robins. An edited version of the article ran in the Times today (here).
---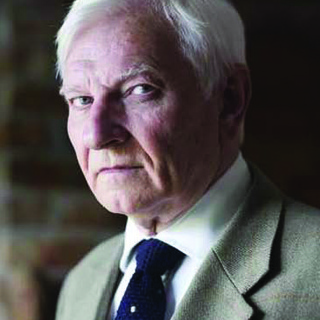 Before 18 police officers descended on his home in a dawn raid on March 4, 2015 turning his world upside down, Harvey Proctor had spent the best part of three decades living away from the public eye. It is 30 years since the former Conservative MP's political career ended in disgrace, convicted of gross indecency for crimes relating to encounters with male prostitutes aged between 17 and 21 years.
A comeback for Harvey Proctor – MP from 1979 to 1987 for the Essex constituencies of Basildon and then Billericay – was never part of the plan. 'I didn't want to be in the public arena,' he tells me. 'I wanted to be private. I had always wanted to be private after what happened in 1987.'
Proctor recalls the pain he felt then. 'I became public enemy number one. With the exception of Princess Diana, I was the only person on the front page of the newspapers six weeks running,' he told me. 'I couldn't walk down the street without people spitting at me.'
But, he makes clear, what happened in 1987 was nothing compared to the sheer horror of the allegations directed at Proctor by a single witness known only as 'Nick' concerning child sexual abuse and three murders.
Dawn raid
When the Operation Midland team arrived at his home, near Grantham, Proctor had been living in relative obscurity working as private secretary to the Duke and Duchess of Rutland. He lived with his partner and their two dogs in a house on the 16,000-acre Belvoir estate.
In a coordinated sweep, the homes of Sir Leon Brittan and Britain's most decorated soldier, D-Day veteran Lord Bramall were also raided. The Met sent 20 officers to Lord Bramall's house, a man in his 90s who lived with his dying, now dead wife.
The officers spent 15 hours searching Harvey Proctor's house and office at the castle. They seized photographs, papers and archives from his 1987 case, confiscated telephones, iPads and laptops and even bagged up his sleeping tablets for later inspection.
'Just before they left I said to the officers: "Is this likely to be in the newspapers?" They said no,' he recalls. 'I was thinking back to 1987. I have said as little to the press as I possibly could. It was the press who were the motivating force against me.' However a journalist from the now defunct investigative news site Exaro, through which Nick first made his allegations, put in a call to his office asking to confirm details of the raid two hours before they left.
The following morning Harvey Proctor was on BBC Radio 4's Today programme telling presenter James Naughtie that he was not in 'any rent boy ring'.
Three weeks later, he had lost his home, job and future security.
'I may not look destitute, but I am,' he tells me. 'I have no money. I have no assets.' If it wasn't for the support of friends, Proctor reckons he would be homeless. 'I have a roof over my head for my partner and my dogs.' He calls his new home 'a glorified shed'. 'It is an outbuilding on a farmhouse away from the house. There is no running water,' he says.
---
It was in August 2015 that Harvey Proctor turned the tables on his tormentors in an extraordinary press conference. He recited from a police disclosure document that had been sent to his solicitors cataloguing the lurid and outlandish claims made by the single witness known only as 'Nick'. The same allegations that Detective Superintendent Kenny McDonald told the world were, in the Met's eyes, 'credible and true' in December the previous year at the outset of the investigation.
One claim was that the ex PM Ted Heath stopped Proctor from castrating Nick with a penknife. 'Edward Heath despised me. I despised him too. Now I am accused of doing dreadful things in his London house; a house to which I was never invited and to which Heath would never have invited me,' he told the press.
Proctor went on to name eight high profile figures that featured in Nick's claims including, as well as Brittan, Bramall and Heath, the former heads of MI5 and MI6.
'Anonymity is given to anyone prepared to make untruthful accusations of child sexual abuse whilst the accused are routinely fingered publicly without any credible evidence first being found,' Proctor told the journalists. 'This is not justice. It is an abuse of power.'
Drip-drip
Why did he call a press conference? 'The police were using the media. I had my hands tied behind my back. I could not defend myself,' Proctor tells me. 'I was nervous because I was doing everything I didn't want to do… .'
His words are followed by one of three extended pauses during our conversation in which Proctor struggles to compose himself. At one point he explains that he can get 'very emotional'. 'I apologize about that. I would prefer not to say anything about the emotional side of things.'
Except for these alarming surges of emotion, he remains perfectly in control throughout our conversation. After his private life was exposed by The People newspaper in the 1980s, he withdrew from public life and set up a shirt-making business. 'It was called Proctor's. I didn't want to sell a shirt to somebody under false pretences,' he explains. 'I didn't want to be in the limelight like I had been as a member of parliament. I had done that and moved on.'
As for the press conference, Proctor says he had no alternative. 'I had to stop the drip-drip of information leaking through the Metropolitan Police , through Exaro or some of the left wing press.'
Why mention the names of the others? 'I felt if I held anything back, the press would not see that I was being as open and as frank as I was being. It was by describing the other members of the gang that made it clear it was all a nonsense. I could not have possibly said what I have said without referring to Ted Heath,' he adds.
---
No evidence
In November last year, the former High Court judge, Sir Richard Henriques, in a damning review of eight investigations, identified 43 failings in relation to Operation Midland alone.
Responding to the review, Met commissioner Sir Bernard Hogan-Howe acknowledged that Proctor, Brittan and Bramall were innocent and that the investigation found 'no credible evidence against any of the suspects'.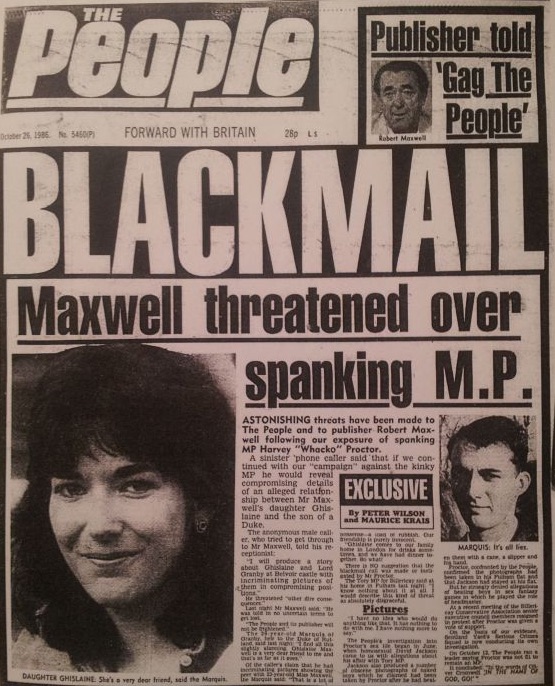 Harvey Proctor has called Operation Midland 'a homosexual witch hunt'. Clearly attitudes towards homosexuality have dramatically shifted over the years since his political career came to an end. For a start, the offences he pleaded guilty to three decades ago would not be illegal today. The legal age of consent for gay men at the time was 21 but, as of 2000, it was 16 years.
'It is extraordinary that as the so-called liberalisation of the laws on homosexuality have developed, there has also been this offensive behaviour towards homosexuals,' he says.
Proctor insists that he was never a hypocrite about his own sexuality. 'If you look at my voting record in the House of Commons, I always voted in favour of homosexual reform,' he says. 'No one at the time would come out and say that they were a homosexual as a Conservative because they would not be an MP. It never occurred to me when I was a MP that it mattered a damn to my constituents.'
Only last week Theresa May welcomed the posthumous pardoning of thousands of gay men for consenting adult same-sex behaviour where it would no longer be a crime today under the new Policing and Crime Act.
But pardoning dead gay men was 'the easy bit', as the Spectator put it this week in a leader. It was 'far harder, but more urgent' to apologise to the 'innocent people who have been hounded after being falsely accused of various sex offences in the febrile atmosphere since Jimmy Savile's crimes were posthumously exposed in 2012', the magazine said.
Operation Midland wound up in March last year, it took seven long months for Sir Bernard Hogan-Howe to meet Proctor to offer an apology in person. Both Hogan-Howe and his deputy Patricia Gallan made a series of press interviews explaining why it wasn't appropriate for the Met to say sorry. Such refusals prompted one former Scotland Yard commander John O'Connor to tell Sir Bernard: 'Sometimes you have to bite the bullet. You cannot defend the indefensible.
So how did his meeting go? 'I was pleased to meet him,' Proctor says. 'I wanted to take the opportunity to tell him that if I was in his position I would resign.'
Sir Richard Henriques noted that whilst 'Nick' had received 'continuous support' those falsely accused had no help. He said: 'The allegations have had a profoundly damaging effect upon the characters and reputations of those living and those deceased. In differing ways those reputations have been hard won over several decades, and yet in Operation Midland they were shattered by the word of a single, uncorroborated complaint.'
The Henriques review identifies the madness at the heart of Operation Midland. The former High Court judge is scathing about the police's policy of automatic victim belief. Sir Richard quotes from a 2014 statement of Her Majesty's Inspector of Constabulary stating that 'the presumption that a victim should always be believed should be institutionalised'.
'If we don't acknowledge a victim as such, it reinforces a system based on distrust and disbelief,' chief constable Simon Bailey told the review. Bailey heads up Operation Hydrant set up to share good practice to forces investigating historic abuse cases.
Bailey went on to describe the police as 'the conduit that links the victim to the rest of the criminal justice system' and argued that there was 'a need to develop a relationship and rapport with a victim… in order to achieve the best evidence possible'.
In his report, Sir Richard takes the chief constable to task for 'inaccurate terminology'. 'I prefer to consider the police service as a critical part of the criminal justice system under an absolute duty to use accurate language,' he said.
Bailey told the review that only 0.1% of all complaints might be false and therefore any inaccuracy in the use of the word 'victim' was 'so negligible' that it could be disregarded. Again, Sir Richard is unsparing. He said that such an assertion 'bore no relation' to his own judicial experience. 'The policy of 'believing victims' strikes at the very core of the criminal justice process,' he said. 'It has and will generate miscarriages of justice on a considerable scale.'
---
Harvey Proctor had originally predicted that the Henriques review would be 'a brilliant whitewash'. He had a number of understandable concerns about its lack of independence – not least, that the review was commissioned by Sir Bernard who also wrote the terms of reference. Proctor refused to see Sir Richard unless he agreed to publish everything that was said between the two of them. The former judge refused. Proctor now describes himself as 'surprisingly grateful' to Sir Richard.' He has written a very good report – save for the fact he omits Hogan-Howe from responsibility.'
If Nick's allegations were so preposterous, why did the police find them 'credible and true'? Proctor notes that deputy assistant commissioner Steve Rodhouse, the officer in charge of Operation Midland, headed up Surrey Police's investigation into Jimmy Savile. 'Having been criticised then, at the Met he wanted to make amends,' he says.
He also reckons the political debate around victims' rights changed dramtically post-Savile. He points to Keir Starmer, the former DPP, pushing for a victims' law drive. 'He used that to establish himself as a high flyer in the Labour Party,' Proctor says. The police took notice and that change, Proctor reckons, found its expression in a change of police policy as illustrated by the 2014 HMIC statement and articulated by Simon Bailey.
'All the Metropolitan Police was waiting for was someone to come forward to make an allegation which they could believe. So when Nick and Exaro appeared, they seized upon it. Certain police officers thought they could make their reputation out of it. If only Nick could be believed.  And because he was middle class, well-spoken, may or may not had a job in the professions, they believed him. They wanted to believe him.'
Proctor blames the Met's conduct of Operation Midland on 'a toxic mixture of ineptitude and turpitude'. Whilst he insists his 'general support' for the police remains 'undimmed and undiminished', he has 'come to the conclusion that the higher up you go the police line of command, the worst the profession gets'.
'It is just extraordinary that the Met devoted all these resources to Operation Midland, much more than they are prepared to admit, but at the same time they refused to investigate the serial homosexual murders in the East End of London,' he says. In November, Stephen Port was found guilty of murdering four young men by poisoning them with lethal doses of a date rape drug. 'In Operation Midland, they had no bodies but spent a fortune investigating the likes of me,' Proctor continued. 'In East London they had several bodies and they didn't want to investigate.'
Proctor has just turned 70 years. I ask how his views on homosexuality have changed since 1987. 'I did feel, as a homosexual who wanted to keep private, why should I take a public position other than not be a hypocrite? I was not ashamed of my homosexuality but it was only one part of my personality. Yet this has pushed me into a position where I am now a well-known homosexual. I just want to be a person.'