'Deport first, appeal later' policy breaches human rights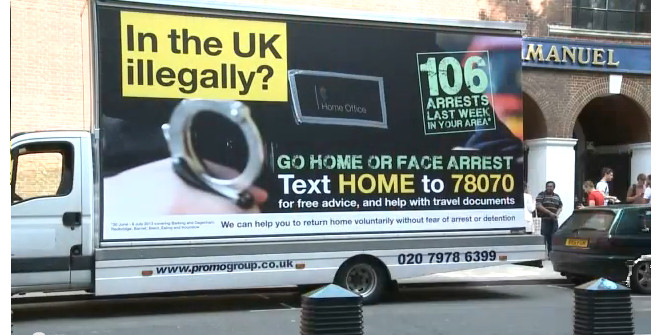 The system of deporting foreign criminals before they have had a chance to appeal was in breach of their human rights, the Supreme Court has ruled.
The court unanimously allowed the appeals in the cases of two foreign nationals who claimed that deportation would breach their right to private and family life. Kevin Kiaire, from Kenya, and Courtney Byndloss, from Jamaica, had been granted indefinite leave to remain in the UK. Both have longstanding family ties in Britain.
In his judgment, released today, Lord Wilson concluded that the risk to public safety was 'outweighed' by the argument that 'when we are afforded a right of appeal, our appeal should be effective.' The home secretary, in other words, failed to prove that deportation in advance of an appeal 'strikes a fair balance between the rights of the appellants and the interests of the community.'
Appearing in the 2015 Conservative manifesto, the 'deport first, appeal later' policy was put forward by Theresa May as home secretary. At the Conservative party conference in 2013, May argued: 'Where there is no risk of serious and irreversible harm, we should deport foreign criminals first and hear their appeals later.'
Both Kiarie and Byndloss had convictions for serious drug-related offences. As a result, in October 2014, then-home secretary Theresa May ordered that they be deported. They argued that deportation would breach their article 8 rights under the European Convention of Human Rights. In response, the home office ruled that although their appeals under were potentially arguable, Kiarie and Byndloss could lodge them only after they had returned to Kenya and Jamaica respectively.
In its ruling, the Supreme Court argued that this system was not compliant with human rights standards because the home office could not ensure that an appeal from abroad would be conducted fairly. Lord Wilson held that the difficulty of giving live evidence to a tribunal (whether in person or by video link) would obstruct the appeal. He found that 'the financial and logistical barriers' to an appellant wishing to give 'evidence on screen are almost insurmountable.'
Notwithstanding the concerns about live evidence, Lord Carnwath argued that 'it would be wrong in principle for the Secretary of State, as the opposing party to the appeal, to be allowed to dictate the conduct of the appellant's case or the evidence on which he chooses to rely'.