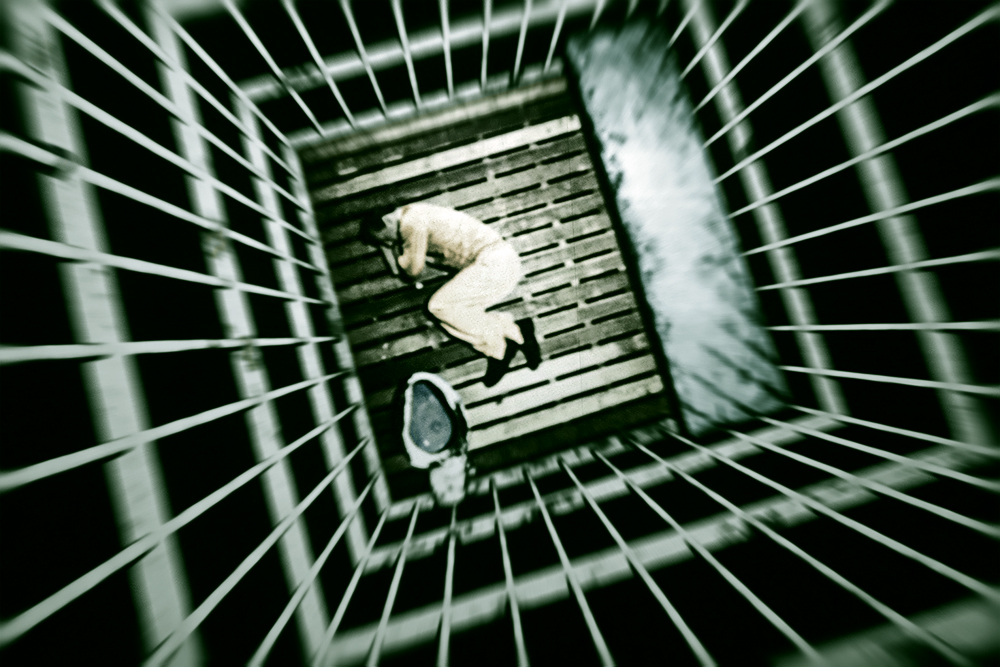 Concerns over the 'disproportionate use of restraint' on vulnerable people suffering from mental illnesses have been raised by a leading charity. INQUEST is calling for urgent action to put a stop to 'dangerous practises' by police.
Earlier this month two men died in police custody within 10 days of each other, after they were detained by police under the Mental Health Act – see HERE. INQUEST published a report to brief MPs ahead of a debate to highlight the high number of deaths that have occurred in identical circumstances.
Talking to the JusticeGap, the co-director of INQUEST, Deborah Coles said: 'The worst aspect of our job is the fact that the same issues repeat themselves with depressing regularity. It's really frustrating.'
'At the moment there is a very, very flawed system when it comes to ensuring that there is an accountable way of learning from these deaths.'
Deborah Coles
'One of the issues that has caused most disquiet with communities and with families is the fact that there is no proper accountability where somebody dies at the hands of the state,' Coles said. This sends out a very 'disturbing message' to victims and families, that they 'don't count'. she added.
The charity is urging ministers to act now to avoid unnecessary deaths in the absence of a 'national policy' on mental health and policing. 'There is a government indifference to the reality of what these deaths tell us…it's our role to break the silence really of how the custodial system has failed so many people,' said Coles.
In light of the debate, INQUEST is pushing for the government to take responsibility to ensure resources are put in to train the police on mental health awareness and invest in the community so police can work with mental health professionals to offer people in crisis the care and support that they need.
Duty of care
'We have got to end the situation where police stations are still seen to be "places of safety" because we know they are extremely dangerous,' said Coles. She believes Police 'owe a duty of care' to the people they detain. People with mental health problems need 'professional therapeutic input', she said, adding: 'I have been very concerned by the disproportionate use of restraint of very vulnerable people.'
'We have seen a pattern of cases where there have been inquest findings of unlawful or excessive force or where there have been very critical jury findings about most shocking neglect or unsafe practises and yet nobody is ever held to account.'
Deborah Coles
Coles addressed the need to establish a closer relationship between mental health workers and the police in the community: 'All around the country we have armed response units for armed police squads. We should have a similar response where people are in mental health crisis and where mental health professionals can accompany the police.'
'We've had debates, we've had inquires, and we've had inquests before. What we really need to see is action and changes to policies and practices. If this doesn't happen, then people are going to continue to die. We have to pay tribute to individual families. It has been the families that have campaigned, at great personal cost, to get these deaths taken seriously and brought this issue to the doors of the government.'
From INQUEST's briefing:
The IPCC's published statistics on deaths in police custody for both 2011/12 and 2012/13 revealed that nearly half (7 out 15) of those who died in or following police custody were identified as having mental health problems;
The scale of the problem is starkly illustrated by the deaths of two vulnerable men who died in police custody within ten days of each other in early November having been restrained and detained by police under section 136 of the Mental Health Act. These two recent cases mirror and replicate the concerns and practices of the past;
There have been a plethora of inquest findings, coroners' recommendations to prevent future deaths, HMIC reports, IPCC, recommendations and bulletins, inquiry findings following deaths but no systemic changes to national policy and practice; and
INQUEST is calling for a national strategy to be developed which responds to the significant proportion of policing work that now relates to those with mental health issues to avoid further and unnecessary tragic deaths