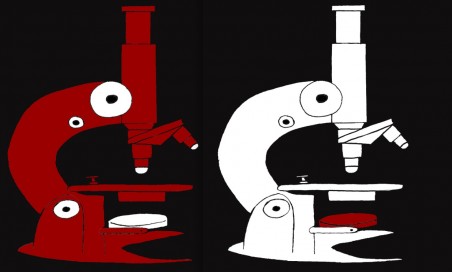 Kevin Nunn is serving life imprisonment with a minimum 22 years term for the brutal murder in 2005 of a woman he knew in Suffolk. Although there were exhibits that the killer must have handled, no forensic evidence linking Kevin to the murder was found – the case against him at trial was entirely circumstantial.
Kevin Nunn has protested his innocence throughout despite knowing that this will stand in the way of eventual release because he has not 'confronted his offending'. That's a Catch 22 for an innocent man.
After his appeal was dismissed, Kevin asked through his then solicitors for access to case materials held by Suffolk police for further scientific testing. They were particularly interested in sperm found on the body for which the original DNA tests were inconclusive. The original scientists kept some of the sperm for later testing in case there were scientific advances.
DNA technology did move on and a leading scientist instructed for Kevin stated that advances in scientific technology and methodology have been so great that there is a strong likelihood of a DNA profile being extracted, if the sperm was now examined.
Kevin not unreasonably hoped for a break in his case because he had had a vasectomy long before the murder, and knew the sperm couldn't be his. Suffolk police refused access to the case materials, saying that Kevin didn't have the right to have them tested after he lost his appeal.
Kevin's then solicitors applied to judicially review that refusal saying there had been a common law right of access to the case materials for hundreds of years.
Suffolk police and the CPS argued that an incidental effect of recent legislation was to take that right away. The best they could say about the justice of it all was that there should be finality in such cases after appeal
Another Catch 22 for an innocent man.
The High Court judicial review was presided over by Lord Thomas of Cwmgiedd, who has since been made the Lord Chief Justice. Lord Thomas refused Kevin's application saying he thought we could rely on the Criminal Cases Review Commission to do the right thing.
Kevin has appealed this decision to the Supreme Court, where in February we argued the case with the support of several eminent parties interested in overturning miscarriages of justice. The decision of the Supreme Court is awaited and if the ruling is in Kevin's's favour, it would be a landmark judgement giving prisoners the right to disclosure rather than leaving them vulnerable to inconsistent and arbitrary decisions of the CPS.
Such a right would put prisoners on an equal footing with police, who already have unlimited access to case materials. This typically happens in cold case reviews such as the Stephen Lawrence case where police are under pressure to solve a notorious crime.
Of course, police have no incentive to have a cold case review where a prisoner protests innocence for obvious reasons. The case of Victor Nealon also casts a chill light on Lord Thomas' confidence that the CCRC can be safely left to deal with miscarriages of justice. Mr Nealon was sentenced to discretionary life with a minimum recommendation of seven years for a sexual assault.
The evidence was circumstantial but the jury accepted the evidence of three ID witnesses and convicted. Because Mr Nealon protested his innocence, the mantra was he had not confronted his offending so was not fit to release. His lawyers asked the CCRC to investigate the case twice over the years, only to be refused. It was only on a third application that they gave in and ran DNA tests that showed the wrong man had been sent down and by now he had served nearly 17 years.
Tony Lopes
I have recently taken on yet another case where the CCRC has not distinguished itself.
Tony Lopes was given life imprisonment for the murder of his partner in April 2002. He has been robust since then in his demands for access to material which the police hold which he believes would assist in identifying the true killer. His fight for justice has taken a different route. After an unsuccessful appeal in the Court of Appeal he applied to the CCRC with the help of the Cardiff Innocence Project to investigate and refer his case back to the Court of Appeal.
In Tony's case, scientific testing of a stick used to assault the deceased and exhibited at his trial produced a DNA profile of the deceased on one end. The other end, which the killer had undoubtedly handled, was tested prior to the trial but the results were inconclusive. As in the Nunn case, advances in scientific testing, which include much more sensitive detection techniques, could be used in Tony's case, yet in September 2013, the CCRC refused to make a referral or undertake any scientific investigation..
Their reasoning was that their mission is to refer cases to the Court of Appeal where there is some fresh evidence or argument, and until or unless the new DNA testing was undertaken, there is no fresh evidence. It isn't good enough that DNA testing might prove innocence. You can't do the tests if you don't already know the result. Catch 22.
It just isn't good enough for the pursuit of justice to be treated as a game in this way. In the US, they have recognised this and where a conviction is based on circumstantial or questionable evidence, the state will pay for DNA testing, and in over 300 cases have found they have locked up the wrong man, and this includes prisoners on death row. In half these cases the tests identified the real killer, so I think the public might have an issue with Lord Thomas' approach.
I do hope the Supreme Court disagrees too.
As well as Tony Lopes and Kevin Nunn, I am sure there are others who would benefit from finding the truth and the costs incurred in carrying out further testing woud be entirely manageable. When weighed against the human cost paid by people like Victor Nealon, there can surely be no argument but that justice is best served by equality of arms.
Let's confine Catch 22 to works of fiction.