[contextly_auto_sidebar id="mASvBtDF1fj0Z2NHLgoxD6RDiHf7Tgqm"]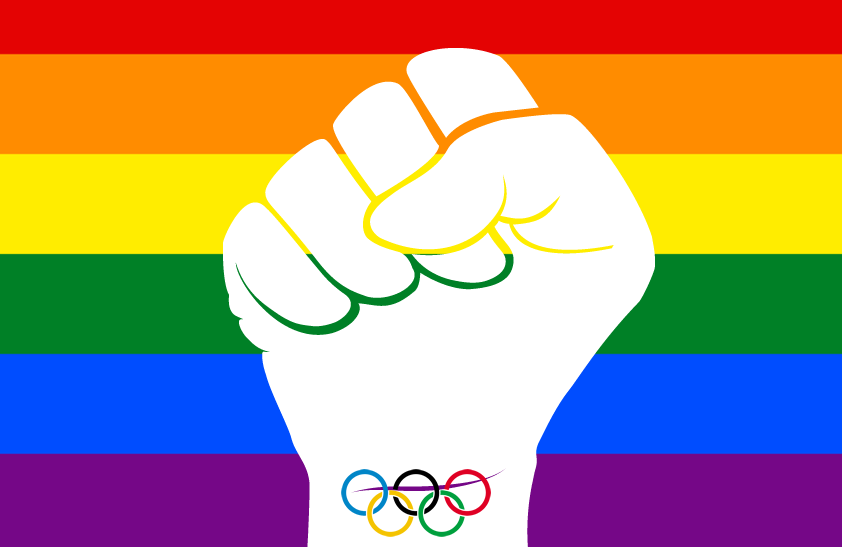 Since the Sydney 2000 Olympic Games, the International Olympic Committee (IOC) has required the host city, regional and/or national legislature to pass a raft of legal provisions to ensure the smooth running of the Olympics. This has included specific laws that protect the commercial and intellectual property associated with the Olympics, both generally as an entity and specifically as regards the particular edition of the Games concerned. These provisions have been extended and adapted and, by the time of London 2012, the scope of the legislation required had increased to include restrictions on advertising to reduce the likelihood of ambush marketing and the criminalisation of ticket touting, or as its known in the US, 'scalping'.
This article is co-written by professors Mark James, Northumbria Law School, Newcastle upon Tyne, and Guy Osborn, Westminster Law School, London.
These extensions have arguably come at the expense of marginalising the 'Olympic Spirit', and we have written elsewhere of how the tension between the Olympic spirit or values and these commercial issues have been navigated.  Where the IOC has led, FIFA has followed, and some nations, including New Zealand and Australia, have now enacted generic legislation that will provide protections of these kinds to major events of national importance. This has a number of implications – in particular the idea that states might provide a compliant canvas to be utilised by private event organisers, particularly organisers located outside of their shores, is not without its problems. These forms of generic legislation are the logical conclusion to the increasing creep of legislation across events, and this piece attempts to look at whether there might be scope to utilise the power or leverage that organising bodies have for different ends. More broadly, the hidden side of hosting such events often gets overlooked and the possibility that organisers might be able to alter or affect law more positively in these compliant states is rarely explored.
On 9 June 2015, the IOC held the Candidate City Briefing sessions for the 2022 Winter Games. The withdrawal of Krakow, Oslo and Stockholm because of a lack of public support, and Lviv because of the ongoing instability in Ukraine, left two cities in the race to host the 24th Winter Olympics: Beijing and Almaty. Both bids have been dogged by negative publicity focusing on allegations of human rights abuses in China and Kazakhstan respectively. Such allegations are nothing new to the organisers of many recent sporting mega events. The 2014 Olympic Winter Games in Sochi led to high-profile campaigns against the discriminatory impact of Russia's so-called 'anti-gay law' that criminalised the promotion of 'non-traditional' family values and, more recently, Baku's hosting of the 2015 European Games has highlighted Azerbaijan's intolerance of political dissent and free speech. Similarly, the ever-increasing death toll of construction workers on projects related to the Qatar 2022 FIFA World Cup has brought into the spotlight the lack of workers' rights and health and safety protections for those who are subject to the kafala system. All of these instances throw into sharp relief the relationship between host nations and the organisers of these mega events.
Sporting mega events are often claimed to be positive forces for change, something that aims to provide for for the betterment of the host city, region and country. This might be through urban regeneration, positive image-building or the creation of a new sporting infrastructure. In stark contrast to these aspirational positives are recurring negative themes, particularly relating to human rights issues and environmental abuses. Once the abuses are identified and publicised, the difficulty becomes one of apportioning responsibility. Should the international sports federation take responsibility for the way that its tournament is organised? Should the international community take matters into its own hands and organise a boycott? Would the most effective means of applying pressure on either the host or the sports federation be if the commercial partners decided that they could no longer be associated with an event that attracted so much negative publicity? More generally, could, or should, broadcasters stop televising and streaming events where such abuses can be proven to have taken place? For example, following Azerbaijan's refusal to allow its journalists into the country to cover the Baku 2015 European Games, the Guardian has refused to acknowledge that the event is taking place.
It is often claimed that these types of human rights and environmental abuses are in contravention to the guiding principles of international sports federations. This is perhaps most marked in the context of the Olympic Games, where the Fundamental Principles of Olympism, detailed in the Olympic Charter, require all signatories to, amongst other things: respect universal fundamental ethical principles (Principle 1); preserve human dignity (Principle 2) and that the enjoyment of the rights and freedoms found in the Olympic Charter shall be secured without discrimination of any kind (Principle 6). FIFA's Statutes contain similar claims, noting that its mission is to promote unifying, educational, cultural and humanitarian values (Article 2(a)), and that all forms of discrimination are strictly prohibited and punishable by suspension or expulsion (Article 3). Outside of what might be termed the 'big two', a less robust version can be found in Article 2(5) of the Constitution of the Commonwealth Games Federation, which requires signatories to promote the Federation's shared values including integrity, fair play, respect for gender equality and tolerance. The problem with resorting to the Olympic Charter and documents of similar standing is that the host nation and its legislature are not parties to them, only sporting organisations can be signatories; the primary signatories are the IOC, the National Olympic Committees, international sports federations and by association, their constituent members, participants and officials. Therefore, by having discriminatory laws in place, or by abusing human rights, host nations are not breaching the founding documents of international sports federations as, paradoxically, they are not bound by them in the first place.
It has been argued that to combat this problem sports federations should require host nations to adhere to universally accepted human, social and economic rights as part of the bidding process. Their response is usually that as private sports bodies, they do not have the power to require the necessary changes in the host's domestic law. What this overlooks, however, is that international sports federations exhibit substantial leverage over host cities/nations, at least whilst there is a large 'market' interested in hosting such events with these parties desperate to win the rights to organise an event for any number of reasons. Many federations demand that the hosts of sporting mega events provide legal guarantees that their commercial properties, including the logos, emblems and words and phrases associated with an event, will be specifically protected by law and that, if necessary, laws will be amended or created to provide such protections as a condition of hosting the event. So, sports federations can and do demand legislative changes of host nations when it is in their commercial interest to do so. By applying this approach of requiring specific legislative guarantees from host nations, international sports bodies could highlight more effectively their founding ethos and principles, by demanding adherence to international norms for the protection of human, social, economic, workers and environmental rights. On this basis, a mandatory requirement that the host adhere to international treaty obligations could be enshrined in the Host City Contract. Indeed, such an approach arguably reinforces part of the rhetoric of the IOC's Agenda 2020 reforms, and could allow the IOC, FIFA and other such bodies to take a high moral ground and become effective transformative forces – something that FIFA in particular, in the light of recent developments, should be interested in adopting.