[contextly_auto_sidebar id="7wD0mQgqTw3BjrEoixXR76mSLcEdUXHi"]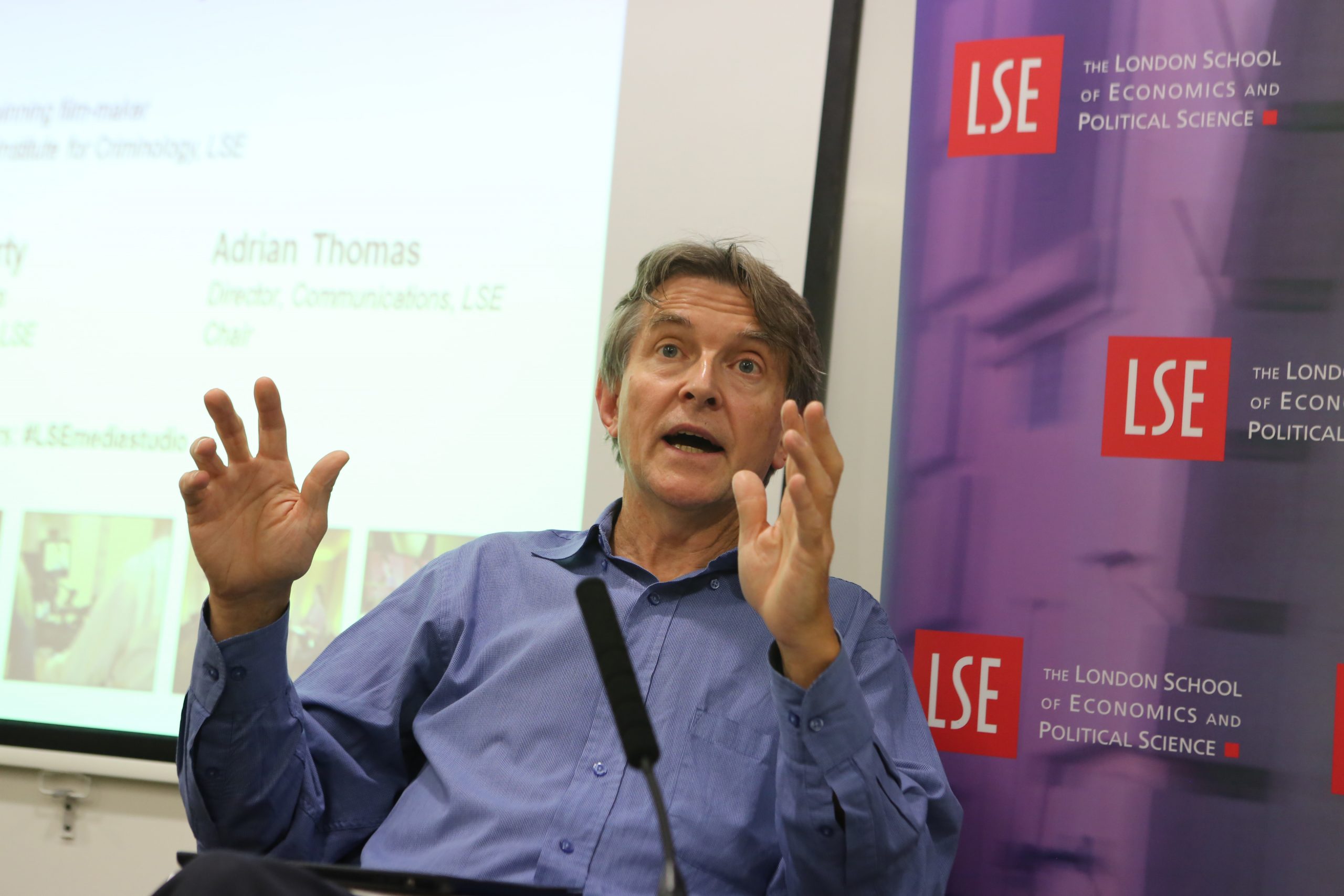 INTERVIEW: 'What's happening is a move towards protecting those human rights that are already entrenched, and that is set against a background of rising inequality,' reflects Conor Gearty, professor of human rights law at the London School of Economics and Political Science, about the relationship between human rights and wealth distribution.
'The courts here have not been keen to use even the potential within the Human Rights Act (HRA) to oppose the cuts to people's living standards,' continues Gearty. 'When you don't tackle the impact of austerity through the language of human rights, then the inevitable conclusion seems to be that the HRA has nothing to say about austerity.'
What role, then, can human rights play in an already hostile political environment? 'The language, not the law, of human rights remains available to protestors in their opposition to the Government's austerity agenda,' replies Gearty, who is also director of LSE's Institute of Public Affairs. The barrister and academic wants the public to take ownership of human rights.
Conor Gearty's Constitution UK project can be found online at constitutionuk.com. It is a two year project run by the LSE's Institute of Public Affairs 'to crowdsource a written and codified constitution for the UK'
Gearty had been equivocal about the value of the HRA in the run-up to its passage in 1998. The academic then seemed to get behind the statute after he recognised the extent to which its final form preserved the sovereignty of Parliament.
How does he feel about the HRA in light of the Conservative Government's commitment to repeal it which is expected to be in tomorrow's Queen's Speech.
'It is too early to say,' he says. 'There are two contradictions in the Government's position which will make change difficult. First the dislike of Strasbourg produces hostility to the HRA which however does not logically follow from that dislike – it should lead instead to withdrawal from the Council of Europe but that is not being proposed. Second the repeal of the HRA is promised to be achieved via a new bill of rights. But given the continued primacy of the European Convention, via the Strasbourg court, how can this be other than just the HRA in different clothes? We shall see.'
Turning to legal aid cuts, Gearty is clear that 'their purpose is to make it more difficult for people to achieve justice when they need it. The effect will be to increase misery.'
I ask him how Matrix, the set of barristers' chambers that he co-founded in 2000, deals with the uncertain future of the Bar. He rejects my suggestion that Matrix was related to Tony Blair's 'Third Way' approach to using the private sector to fund public services. 'The reason Matrix worked so well was its commitment to a different way of practicing law which appealed to people from the centre-right as well as a the left, a modern approach to customer service at the Bar, and an egalitarian approach internally. This innovation followed not a political agenda, but a professional one.'
What does he make of the domestic extremism database, which has seen the police spying on journalists and protestors? 'Journalists fears about being watched are very, very old. There was a strong controversy surrounding the Police and Criminal Evidence Act 1984, which was thought to be very dangerous at the time,' he tells me. 'Before then, left-wing media outlets were frequently bugged by the State. Serious though it is, this threat is not as new as some of us seem to think.'
I ask him which cases have caught his eye of late, and he tells me about the case of Kadi in Court of Justice of the European Union (CJEU). 'For the second time, the highest court in the EU has confirmed its view that blacklisting of individuals by the UN without sufficient procedural safeguards was a breach of the human rights of the individual concerned. I've regarded that case as important because the CJEU has stood up not once but twice against the draconian UN counter-terrorism regime.'
In the past, Gearty has suggested that the Irish community needed to extend the hand of friendship to the Muslim community in Britain. 'The Irish in Britain have a communal memory of what it is like to be caught up in a strong societal reaction to political violence,' he tells me. 'As members of the Irish community, we know the adverse impact that that stigmatisation can have in terms of social interaction, lack of advancement, and assumptions about faith and culture. I think the Irish community has something of a moral responsibility to extend a hand of solidarity to communities who might be experiencing oppression today.'
We finish with his thoughts on the Government celebrations of the 800th anniversary of Magna Carta, thought by many to be the cornerstone of Britain's uncodified constitution. 'The Global Law Summit was a ludicrous, commercially driven absurdity,' he says. 'The celebration of Magna Carta even as it is being undermined at the same time.'