[contextly_auto_sidebar]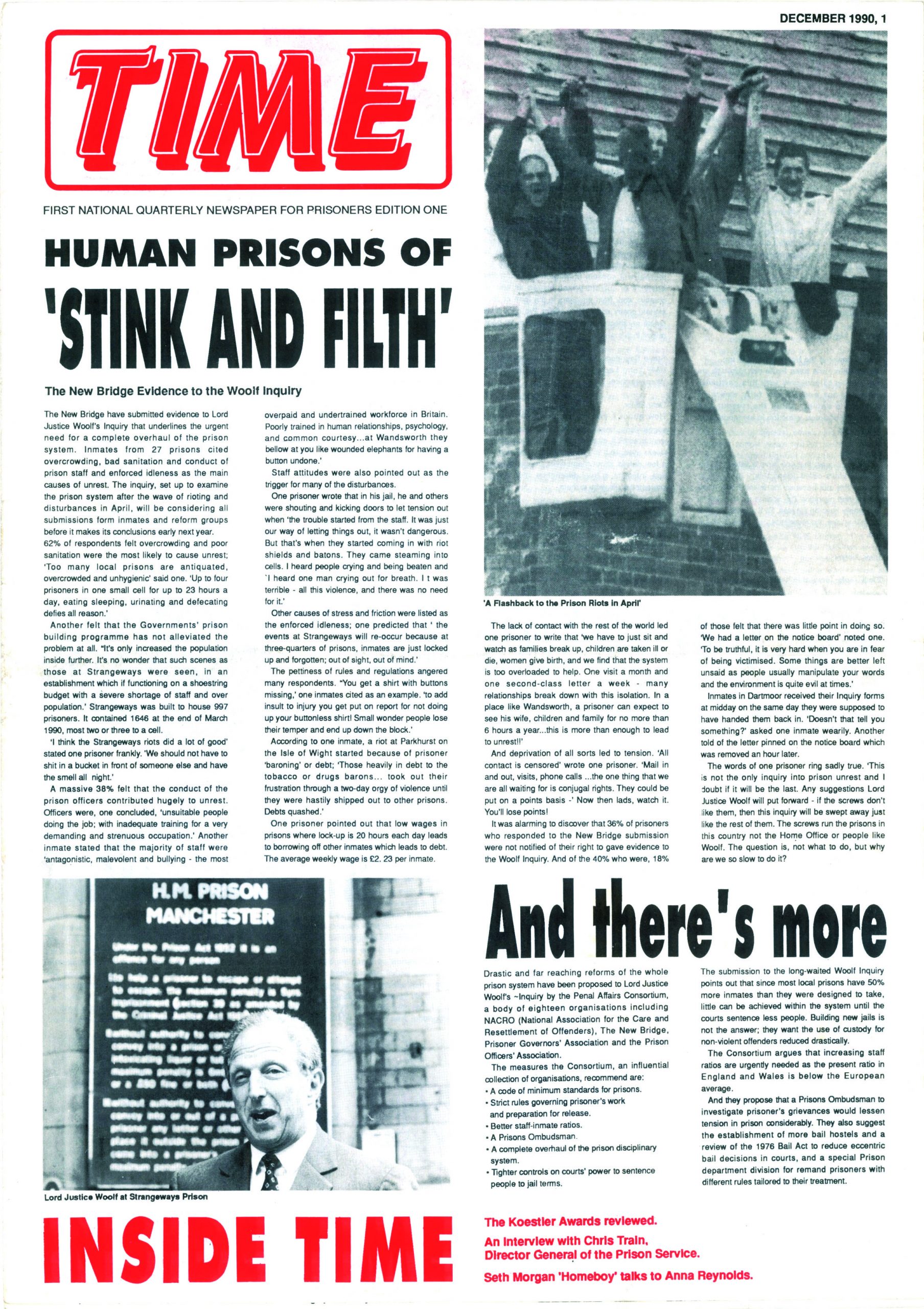 ---
When I look back to the birth and early development of Inside Time – coming as it did just after the Strangeways prison riots – in 1990 it was a story of good news and bad news. The good news was that we had the full and enthusiastic support of the Prison Service. And so the newspaper was launched in December 1990 assisted by BBC Breakfast Time live from Grendon Prison.
The bad news was that the then governor of Lincoln Prison banned the paper and urged all prison governors by electronic mail to do the same. This was the same governor who had just won a Butler Trust Award presented by Princess Anne at Buckingham Palace. I remember attending the ceremony and I made a note of the citation – he was commended for 'his open door policy'. A strange citation for a prison Governor, I thought at the time.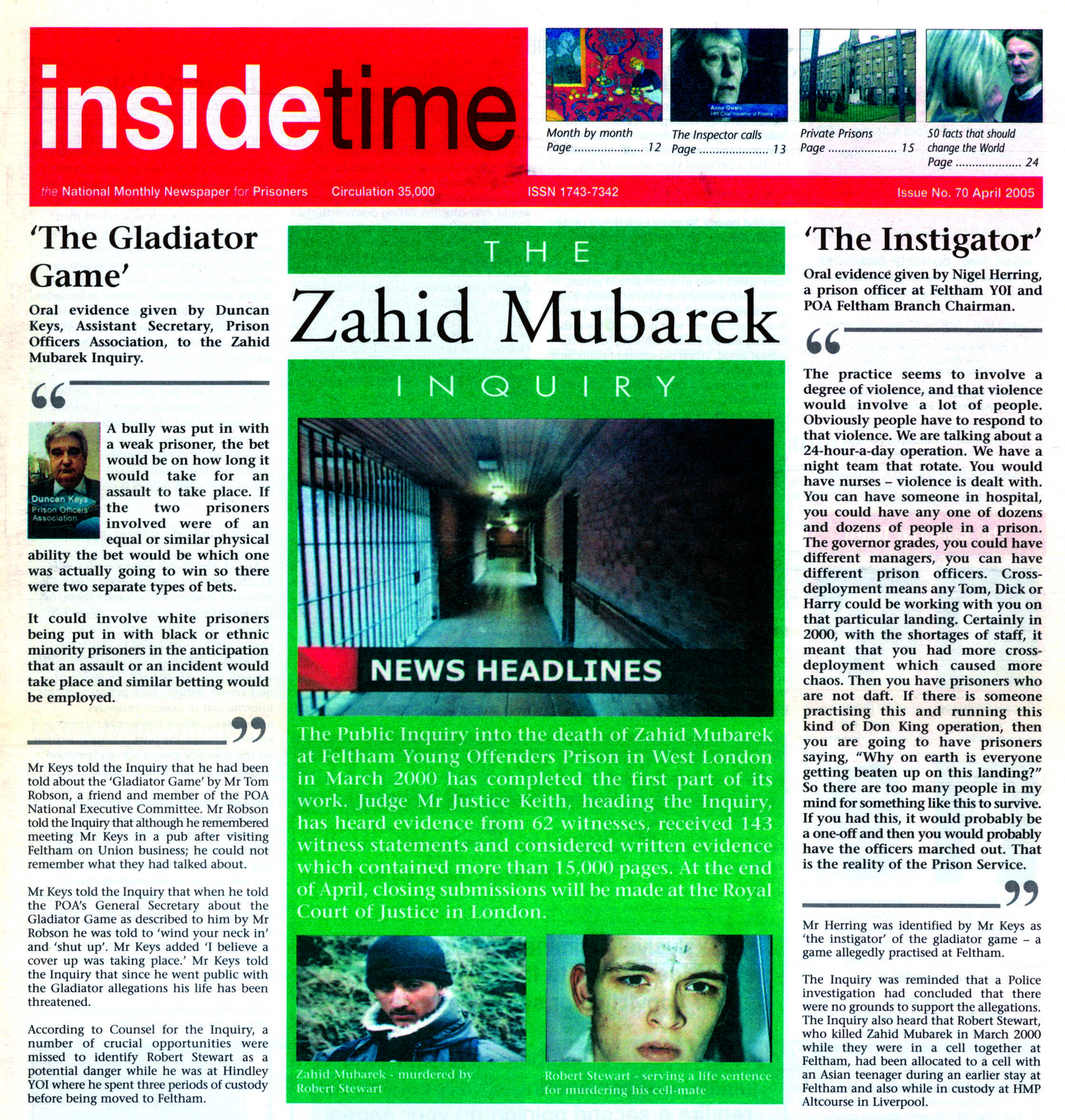 In our second issue we were able to publish his picture receiving the Award from Princess Anne together with the citation and his letter telling us he was banning the newspaper.
But there was further bad news: not long afterwards, the Prison Officers Association annual conference passed a resolution calling on all its members 'not to distribute the prisoners' newspapers'. On the upside, news that the newspaper had been banned first by the governor at Lincoln and then by POA rapidly reached the prison population and gave our efforts a huge boost.
There was yet more bad news when Time magazine threatened to sue us if we didn't change our title (we were then 'Time'). They saw us as a commercial threat.
And so by the third issue we were forced to change the title to Inside Time.
Despite the occasional bad news, our good fortune was to persuade the novelist Rachel Billington to join us. One of the first interviews Rachel did was with a man called Tony Blair who at the time was shadow home secretary. Rachel noted he had just been voted 'the most popular politician'. Blair told her:
'It would be very foolish of the Government to believe that more people you have in prison the lower the crime rate.'
Wise words. Unfortunately the prison population increased dramatically during his time as PM.
So what have we learnt in the 25 years since the Strangeways Prison Riots.
I'm reminded of the time that Albert Einstein was travelling across North America by train. When the ticket collector came into his carriage Einstein was in a state of panic because he couldn't find his ticket. The ticket collector immediately told the great man not to worry and said: "I'm going down the train and I'll catch you on my way back".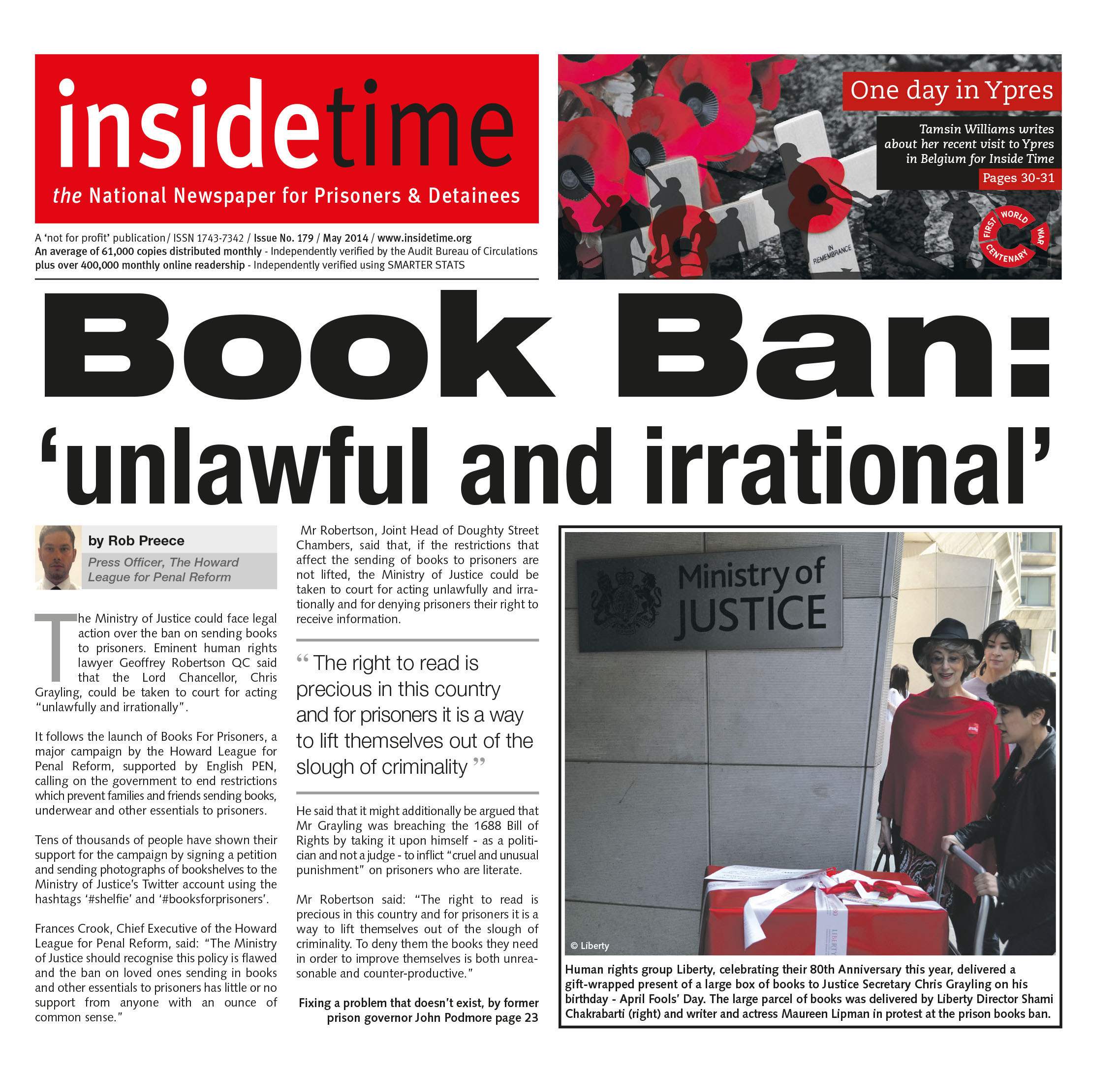 On his way back the ticket collector found Einstein under his seat searching for his ticket. The Ticket Collector implored him to get up. 'I know who you are and I really don't want you to worry'.
Einstein stood up and said: 'I also know who I am but what I don't know is were I am supposed to be going.'
Lord Woolf, the former Lord Chief Justice, conducted the Inquiry into the worst series of riots in this country following the riots at Strangeways Prison. He delivered a report identifying the reforms needed to make sense of our prison system so that prisoners left prison less, not more, likely to reoffend. His recommendations were largely accepted by the then Home Secretary Kenneth Baker.
Since then ministers have come and gone. They have announced reforms that failed dismally. This, Lord Woolf says, is because of too many people being in prison for too long at too great a cost, ironically making the reforms unaffordable.
The result: the prison population has doubled from 40,000 to well over 80,000.
Finally Lord Woolf says: 'For the reforms to succeed those figures have to be reversed – and additional resources provided.'
In 2003, Inside Time featured Sir David Ramsbotham's book Prisongate. Our headline was: 'Good intentions buried under 47 tons of paper.' His calls for change and reform over more than five and a half years as Her Majesty's Chief Inspector of Prisons were barely acknowledged, he said, by ministers and officials.
And in February this year a report was launched calling for a Royal Commission on the penal system to explore the idea of taking politics out of prison. The report by a distinguished barrister, a former High Court judge and a professor of law at London University said that our penal policy was 'adrift, fragmented and full of contradictions'.
If you asked me to give you a brief shopping list of reforms needed to make sense of our prison system I think I'd put this report calling for a Royal Commission at the top of my list.
Secondly I would abolish prison sentences of under 12 months – a measure proposed by the Prison Governors Association earlier in the year. More than 57,000 people are sentenced to them every year. Ministry of Justice research has concluded that suspended sentences and community sentences are not only cheaper but also result in less reoffending.
Recalls to prison after being released is now 55 times greater than it was 20 years ago. Many people are recalled not for committing offences but for technical beaches of their licence.
And, finally, I believe courts should use women's centres in the community, not prisons. Eight in every 10 women entering prison under an immediate custodial sentence had committed non-violent offences. Women's centres are known to be much more effective than prison in helping women change their lives and reduce re offending.