[contextly_auto_sidebar]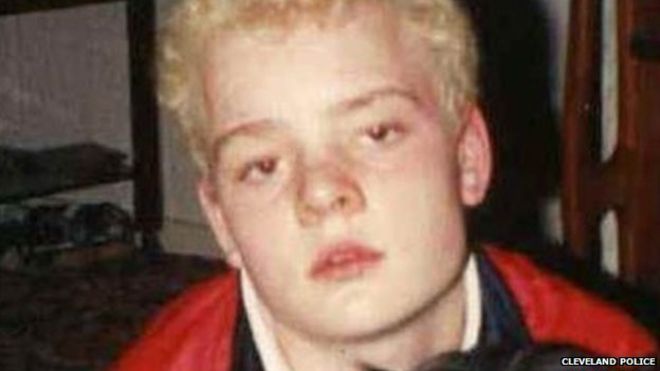 Unlike the two children who murdered the toddler James Bulger in 1993, and the teenage boy who killed secondary school teacher Ann Maguire in 2014, the names of the two 15 year old girls sentenced to life imprisonment for the horrific murder of Angela Wrightson cannot be reported.
The media's application to report their names was dismissed, with the trial judge concerned by the defendants' welfare and the potential identification of their families and carers.
Mr Justice Globe was not persuaded that naming the children would have a deterring effect, given that the type of offence is 'extremely rare' and that 'the naming of the individuals will add little to the fact that those responsible have been brought to justice, been convicted and been sentenced'.
This was not, however, the only controversial element of the reporting restrictions in this case. In an unusual order issued by the Court of Appeal, the media was prohibited, until the verdicts in the criminal trial or further order, from placing reports on Facebook profile pages, and was instructed to disable the comment facilities on any report of the criminal trial.
This particular arrangement is highly unusual – perhaps unique in its specificity – and the latest example of a court attempting to navigate outmoded reporting restriction conventions developed in a previous media age. Not only has the case and statutory law developed (to recognise child and privacy-related rights, for example) but so has the ability for any member of the public to 'report' court, via mobile devices and a plethora of social media platforms.
In fact, the Court of Appeal's decision in this case, although not reported until this month, was handed down two days after a decision in the Incedal terrorism-related case in February 2016, which continued an equally unusual – though quite different – set of reporting restrictions in a national security sensitive case. That case had also required a novel and controversial system of media control, whereby the appeal judges granted three varying levels of access to the parties, 'accredited' media and public in what would have otherwise been a completely anonymised and private trial.
Piling needles on haystacks
It was social media comment rather than mainstream media coverage which so concerned the trial and appeal court judges in the Angela Wrightson case, however. The first trial had been discontinued because of the risk of injustice to the defendants following an 'avalanche of public outrage recorded on social media in reaction to media reports'.
Globe J then attempted to devise a wide-ranging restriction to prohibit public commenting on news reports, and linking to social media sites by media organisations. The nine media organisations that challenged the order argued that the court 'had no jurisdiction to make the order, that it was disproportionate and, of particular significance, it was unworkable'. But, Globe J observed: 'No alternative proposition is put forward to preserve the integrity of the trial process.' He then issued a restriction that effectively prohibited all reporting of the re-trial.
It was this situation that confronted the appeal judges earlier this year, when the media organisations asked that this restriction be revoked. How to control 'vile social media comment' on the Facebook pages of media organisations in 'a high profile and extremely difficult trial'? To what extent were media organisations piling needles on haystacks – to use Globe J's analogy – by linking to Facebook or allowing comments on their reports?
The appeal judges had 'no doubt' that social media comments such as those observed during the original trial were 'a substantial risk of serious prejudice which could easily threaten a second trial as it undermined the first'.
In the event, as noted above, the appeal court issued a revised order allowing reporting without reader comments with which the media complied. But the judgment itself raises more questions that it answers. The court did not attempt to address the issue of the impact of social media comment and its likelihood of prejudicing a trial, nor 'examine whether the law can or should be developed to deal with this new issue'.
Instead, it suggested that the Attorney General, as guardian of the public interest, should be involved in 'a general analysis of the overall position in order that a wider consultation can take place and appropriate guidance issued'. The court noted that in this case the media had a 'genuine wish to resolve what is clearly an important practical problem'.
Where now then? Social media comment on court proceedings is not new, but publication processes are becoming ever more seamless – as a BBC report on the case identifies, web browsers such as Safari allow sharing to social media sites at the click of a button. Is it fair that responsibility falls to news organisations to devise policies to regulate the ill-advised and potentially contemptuous comments of their readers placed on third party sites such as Facebook and Twitter?
Part of the practical problem in this case was the nature of the technology – in the end, banning media organisation from posting reports to Facebook was deemed sufficient. This may have reduced the prominence given to reader comments (on the organisation's own page), but it didn't resolve the issue of readers independently sharing news content links to third party sites.
This outstanding issue must be considered by current Attorney General, Jeremy Wright QC MP as part of a wider consultation, as advised by the Court of Appeal. It is not very long since the Law Commission held an extensive consultation on contempt. The technology may have further developed but its findings (and recommendations) are worth re-visiting, as are the comments of the previous Attorney General Dominic Grieve QC MP who spoke publicly on social media and contempt.
It is not the only tension the Attorney General should consider. Here are two more to add to his list.
First, the application and communication of reporting restrictions are inconsistent between English courts and judges. Media organisations with extremely experienced in-house counsel do not always find them easy to navigate – or even locate.
Second, the general public is given insufficient training and education in contempt of court. Given the relative complexity (especially for a lay Facebooker/Tweeter untrained in media law) and severity of contempt of court as a strict liability offence, and the ease with which ordinary members of the public can comment and even report court, this is not acceptable.
As I have argued before, our contemporary systems for judicial information control are lacking and muddled with serious consequences for freedom of expression, which affects both the public and media right to impart information, and the right to receive information.
We need more guidance and clarity on how open courts should look, given the reality of digital and hybrid media of the 21st century. This will help us design fairer and more practical systems that give appropriate weight and recognition of important rights: not only freedom of expression and open justice, but also those relating to the welfare of children, private and family life and the rehabilitation of offenders.
Judith Townend is a socio-legal and media researcher specialising in information law and policy, including rights and access to information.