After a week in which the Work & Pensions Secretary, Iain Duncan Smith, sought to spin a drubbing in the Supreme Court as an emphatic victory for his department, it came as something of a pleasant surprise on Friday to find a government minister telling it exactly as it is.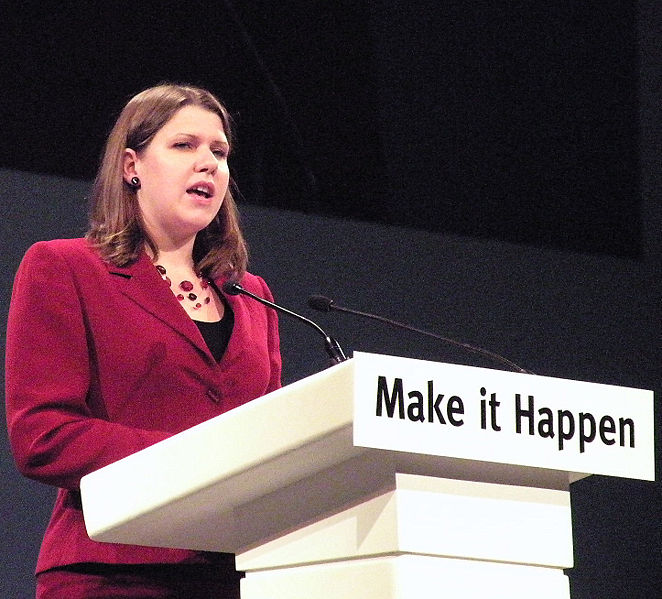 The Coalition is 'considering new powers to tackle non-payment of employment tribunal awards' announced the Department for Business, Innovation and Skills (BIS) employment relations ministers, Jo Swinson, as new research commissioned by BIS has found that 'half of [the workers] awarded a pay out following an employment tribunal hearing do not receive their award in full'.
'Taking an employer to tribunal is a stressful enough process without having to face the possibility of not getting what you are entitled to if you win your case,' said Swinson.
'We are determined to clamp down on businesses who fail to pay out.  We will look closely at how we can tighten things up to make sure that people get what they are owed.  This includes potentially making changes to the employment tribunal rules to give judges the power to demand deposits from businesses who they think might not pay up.  We are also considering fixed penalty notices for late payment [of awards], and naming and shaming employers who fail to pay out,' she said.
All music to my ears, not least because this is an issue that I have been banging on about for more than a decade, and on which I wrote a series of reports for Citizens Advice.  It's just a shame that Ms Swinson and her department have come to this view only now, rather than last year, when they were busy revising the employment tribunal rules and had a ready opportunity – in the form of the then Enterprise & Regulatory Reform Bill – to introduce fixed penalties for late payment of an award.
Because whilst the BIS research is new, its key findings are not.  In 2009, much the same research, conducted by the very same researchers on behalf of the Ministry of Justice, found that … half of the workers awarded a pay out by an employment tribunal do not receive their award in full.
During the passage of the Enterprise & Regulatory Reform Bill, I repeatedly highlighted those research findings as well as current evidence of the problem from the advice work of Citizens Advice Bureau.  I even suggested that clause 13 of the Bill (now section 14 of the 2013 Act) be amended to provide for financial penalties on employers for non-payment of an award.  But that proposal was flatly rejected by ministers.
So, Ms Swinson and her department may be making the right noises now, but they failed to take action when they had the opportunity to do so, and it is hard to see them making much progress before the general election in 2015.  Fixed penalties for late payment of an award, for example, would surely require new primary legislation, and I can't see that happening this side of the election.
Then again, naming and shaming of employers who fail to pay an award should be relatively easy to set up, and is the very least that the Coalition Government must now deliver.  To be effective, however, it will need a public, central register of non-compliant employers.
That is, it will need to improve on the revamped BIS scheme for naming and shaming employers found to have flouted the National Minimum Wage, which has no central register and relies on BIS issuing a press release to local media, who may or may not report it.
It would be churlish not to give Ms Swinson (and, presumably, Vince Cable) credit for publishing such a comprehensive report of the research – the 87-page report is a good job, well done.
But credit must also go to Ian Murray and the Labour front bench BIS team, who repeatedly raised the issue during debates on the Enterprise & Regulatory Reform Bill in 2012 and early 2013.  Without that pressure, the BIS research almost certainly wouldn't have happened, and Ms Swinson would not even be making the right noises.
Whatever, it's now up to Ms Swinson to deliver not just fine words, but meaningful action.  Otherwise, her laudable conversion to the cause will, like so many 'successful' tribunal claims, be yet another hollow victory.