A new documentary series puts the much-needed spotlight on miscarriages of justice and how the system has sometimes failed, leading to terrible, even fatal consequences
With the current true crime documentary and drama tsunami dominating our television screens and streaming services, varying from award-winning investigations and reportage to crassly opportunistic ambulance-chasing, a new series focusing on the failings of our justice system is a must-watch for those who care about what happens to people and justice.
"Wrongly Accused", which is passionately presented, written and investigated by Louise Shorter, alumni of the classic BBC injustice strand Rough Justice and the co-founder of the miscarriage investigative charity Inside Justice, gives viewers a deep insight into five tragic cases, covering half a century. Cases where the lives of human beings were needlessly destroyed, and on one occasion (in)judiciously ended, for heinous crimes they didn't commit.
Each case is afforded two episodes, the first of each looking at the original investigation which led to a person being falsely accused, with the second episode covering the evidence that led to the apprehension of the real killer. By comparing the two investigations, the series vividly highlights how things can go wrong, either by incompetence, tunnel vision, or even willful manipulation of the wrongly accused.
Louise Shorter interviews those close to each miscarriage- the families and legal counsels, and in one case, a miscarriage victim himself, a man for whom she was pivotal in proving his innocence. Along the way, the key mistakes and tipping points from the pursuit of justice into the shadow of injustice are revealed, followed by how the truth was thankfully finally reached, but after a great deal of damage had been done.
---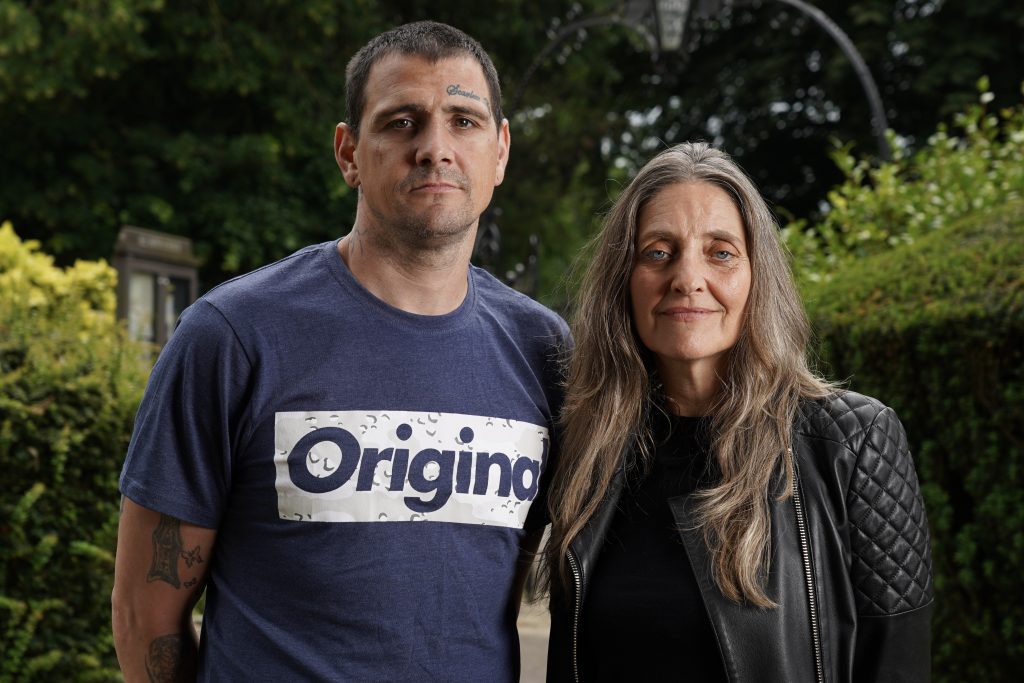 Working back in time from the present, the first case is that of Barri White, a man accused of the murder of his girlfriend Rachel Manning in December 2000. White was convicted and serving life in prison when he wrote to Louise Shorter, who had worked on the original case, and with the aid of a team of forensic experts they undertook a further investigation, and we learn how they meticulously worked to prove White's innocence.
Then there is Christopher Jefferies, who was arrested on suspicion of murder when his tenant in Bristol, the landscape architect Joanna Yeates, was found dead near to her home in December 2010. Harassed and hounded by both the police and the press, Jefferies was only exonerated when Joanna's real killer was uncovered, and able to start to rebuild his life and reputation.
The series next delves into one of the murkiest miscarriages in British criminal history, that of Timothy Evans, who was erroneously hanged in March 1950 for the murders of his wife Beryl and baby daughter Geraldine, at the notorious 10 Rillington Place in London's Notting Hill. Evans's landlord John Christie was the star prosecution witness against him, and only later was Christie revealed to be a depraved serial killer. In an extraordinary and exclusive interview, Evans's sister Mary, now 94, tells her story for the first time, reliving the terrible events that led to his death, and how she has had to live for over seventy years with the pain of the grave miscarriage that allowed the state to execute her innocent brother.
The case of the arrest and imprisonment of Colin Stagg for the brutal murder of Rachel Nickell on London's Wimbledon Common in August 1993, to which her two-year-old son was tragically a witness, is also investigated. As well as spending over a year in prison, Stagg had to endure over a decade of speculation and finger-pointing until Rachel's true killer, Robert Napper, was unmasked and brought to justice. Another key strand examined is that of how the leading criminal psychological profiler Paul Britton was long blamed for this miscarriage, and how an eyewitness persuaded the police that Stagg was the culprit. A number of experts involved in the case reveal their first-hand accounts of the investigation in Wrongly Accused.
Finally, there is the case of Stefan Kiszko, who was wrongfully accused of the murder of Lesley Molseed, an 11-year-old girl in Rochdale, with only his mother and a crusading solicitor fighting for his innocence. He spent sixteen years in prison, until forensic evidence proved that Kiszko couldn't have committed the murder, and it was revealed that the police investigation was extremely flawed. Ronald Castree was eventually convicted. In a powerful interview, Castree's son, Nick, reveals how his father destroyed the lives of everyone he met, including his own family.
This series explores these seminal miscarriage cases in depth, from multiple angles, and leads to a greater understanding of how our justice system works and can sometimes go very wrong. This is important, and not just to remember those who suffered, and sometimes became broken or died because of something they did not do; these injustices also led to greater pain for the families of murder victims, as the real killers roamed free for years.
True crime isn't just entertainment, these are real lives, and it's so important to highlight that such a miscarriage could happen to any of us, or somebody that we love.
---
Wrongly Accused premieres on CBS Reality at 10pm on Tuesday 21st March