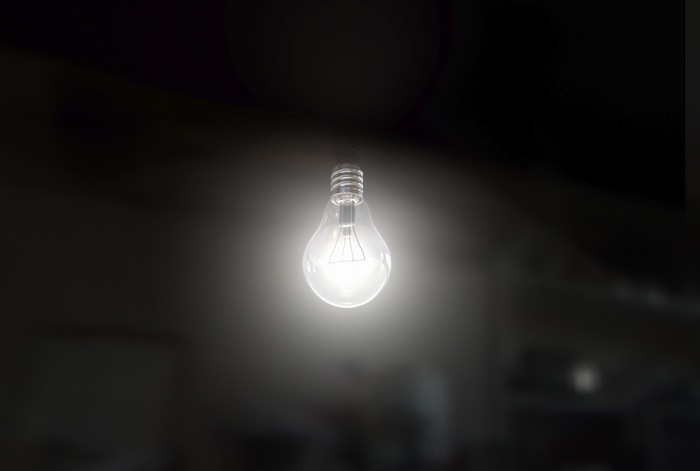 So much of the debate around 'access to justice' is focused on the final stages of the legal process where things have gone so badly wrong that a lawyer is needed. But 'access to justice' isn't just about 'legal aid' nor is it just about lawyers, writes Jon Robins.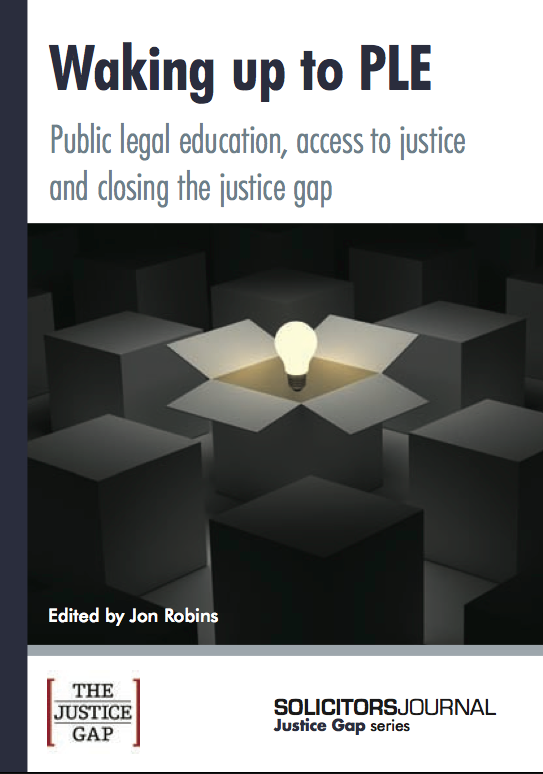 The fifth title (Waking up to PLE: Public legal education, access to justice and closing the justice gap) in the Justice Gap series considers the role of 'public legal education'. The essays are as follows:
A question of legitimacy: Lisa Wintersteiger
Knowledge as Power: Nigel J. Balmer, Pascoe Pleasence and Catrina Denvir
Objectives and obligations: Professor Stephen Mayson
The Cinderella of legal services: Crispin Passmore
Young, legally incapable and possibly unaided: Lewis Parle
From punishment to protection: Laura Janes
Justice on the cheap: Michael Smyth CBE and Tom Dunn
PLE post LASPO: Jon Robins
The democratisation of legal services: Paul Gilbert
Widening the Net: Dr Angus Nurse
The Complexities of Legal Self-Help: Jeff Giddings, Merran Lawler and Michael Robertson
Citizenship and PLE: Molly Kearney and Ruth Dwight
Caught in a web: Alex Roy
A beginners' guide: Mary Marvel
Waking up to PLE: Public legal education, access to justice and closing the justice gap is published by Solicitors Journal and the Justice Gap. Thanks to Wilmington for their support.
A version of this essay appeared in this week's Solicitors Journal.
_______________________________________________________________
PLE is the rather unwieldy term that applies to the disparate collection of activities that provides ordinary people with an awareness and understanding of their rights together with the confidence and skill to assert them if needed.
It is fair to say that the fledging PLE movement has never become established in the profession in any meaningful way. But, context is everything, and this collection comes shortly after the Legal Aid, Sentencing and Punishment of Offenders Act comes into force effectively filleting our publicly funded legal system. LASPO strips £350 million out of the £2.1 billion budget by removing whole areas of law (most of what is known as social welfare law and family except) and we are now waiting on the Transforming Legal Aid consultation which threatens removing £220 from the criminal scheme.
If ever there was a moment for PLE and innovative projects to assist litigants in person, self-represented litigants or whatever name you want give to a new generation of poor unfortunates who are left to fend for themselves in our courts, then this is now.
Or is it? I was on a PLE working group which met earlier this year organised by Michael Napier, the former senior partner or Irwin Mitchell in his role as the Attorney general's pro bono envoy.
It's fair to say there were a few issues of definition – in particular, what was PLE's role, if it had any, in the post-LASPO landscape? Views varied about whether PLE projects were about fostering an understanding of a basic entitlement so as people know how to avoid problems, or whether they extend to incorporate 'reactive' projects and, for example, responding to gaps in provision left by the LASPO cuts?
In this series we talk of the 'Justice Gap' to describe those too poor to afford a lawyer but not impoverished enough to qualify for legal aid; but we also use the term to describe the often shocking lack of awareness that we, as a society, have as to our rights.
Despite all the talk about the corrosive impact of the so-called 'compensation culture', I'd argue that ignorance of rights causes more harm to our society than the bringing pointless legal claims. To cite one example: the misery that is caused as a result of the so-called 'myth of the common law wife' when, on the break up of a relationship, one partner (often the mother) discovers she has none the legal protections of a married spouse.
'Access to justice is the hallmark of a civilised society', said the then justice secretary Ken Clark. That phrase is meaningless unless people have an awareness of the kind of rights that they have under the law. In reality LASPO had little to say about how to promote 'access to justice' and literally nothing to say about public legal education.
That's a shocking oversight. It's about time we started talking about PLE more seriously. If the PLE movement is to develop, then the profession needs to come behind it. It is welcome to see a new charity Law for Life to lead the way (ministers having scrapped the funding for PLEnet in 2011)
The evidence base has long been established. Unresolved legal problems disproportionately affect the socially excluded and tend to cluster, overwhelm and blight their lives. As Lisa Wintersteiger of  Law for Life: the foundation for PLE (the new charity set up after funding for the PLE was axed last year) writes, the cost of unresolved legal problems was estimated at 」13 billion over a three and a half year period the Ministry of Justice in 2007.
Legal services have too often been shaped by what lawyers think their clients need. Successful PLE projects are shaped by what they actually need. From citizenship classes in school, campaigns on council estates to fight evictions or web sites to educate people about the rights of unmarried couples, such schemes help reconnect the profession with ordinary people and what they need to know.
PLE isn't a dry academic issue. It is relevant to all practitioners. The law is going through a seismic shift under the liberalizing agenda of the Legal Services Act 2007. As of 6 October 2011, non-lawyers can own law firms and the first consumer brand – the Co-op – last year entered the legal services market under the Legal Services Act 2007's alternative business structure regime and other high street brands are expected to follow. Those forces combined with changing consumer expectations, the recession, the radical changes to legal aid creates, as Crispin Passmore of the Legal Services Board, calls 'a perfect storm' for the profession. The Internet, rather then being a useful resource for those in need of legal help, has become overcrowded, difficult for consumers to navigate, and unreliable. It can be a treacherous place for those seeking legal help when law firms treat it as a marketing opportunity.
Our collection finishes with a couple of challenges. We argue that it's time for the profession to come behind PLE. It doesn't seem unreasonable to expect lawyers to put their considerable weight behind a range of PLE initiatives – to support the online provision of information to the public and get involved in work in schools and community education to ensure that ordinary people better prepared to deal with law-related issues of everyday life. To ministers, we say it's time to wake up to PLE.
You can find out more about Mind the Justice Gap, the Justice Gap's PLE project with UCL's access to justice unit and Hackney Community Law Centre HERE.