The lawyers of a man jailed for 17 years are to challenge a decision to refuse to pay compensation after his conviction was quashed at the end of last year. The judicial review in the case of Victor Nealon (see here for background) will also challenge the new regime introduced under this year's Anti-Social Behaviour, Crime and Policing Act which further restricts eligibility for compensation for miscarriages of justice to those who can demonstrate their innocence 'beyond reasonable doubt'.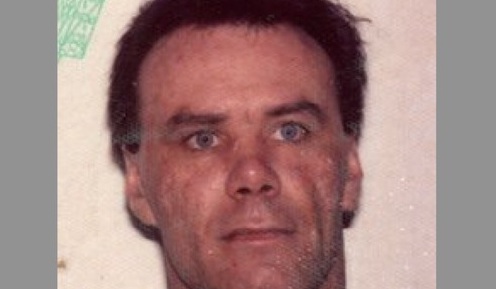 Victor Nealon was convicted of attempted rape in 1997 outside a nightclub in Redditch. The evidence used to secure his conviction was a disputed ID parade and a weakened alibi. The former postman spent 17 years behind bars before his conviction was quashed last December after DNA evidence pointed to another man as the perpetrator. Nealon always maintained his innocence. Nealon spent his first night of freedom sleeping on the streets of Birmingham.
'I confirm that we are issuing a challenge against the MOJ over the scandalous refusal to pay Victor Nealon miscarriage of Justice compensation,' Nealon's solicitor Mark Newby said yesterday. 'The challenge will be brought based on the fact that Victor Nealon can show 'beyond reasonable doubt' that he did not commit the offence – in other words, meeting the new test under the 2014 legislation – and secondly that the new test breaches the presumption of innocence.'
The letter before action quotes the secretary of state's own words in its decision letter not to pay compensation (more here):
'Whilst the Court of Appeal decided, ultimately that the jury may reasonably have reached the conclusion, based on the DNA evidence, that it was a real possibility that the "unknown male" and not the applicant was the attacker.'
Meanwhile West Mercia police have re-opened the investigation into the attempted rape. 'Given the historic nature of this matter further investigation may take a considerable amount of time,' said Detective Superintendent Adrian McGee. 'We are continuing to liaise over this with the victim and we have also informed Mr Nealon and his representatives.'
The Anti-Social Behaviour, Crime and Policing Act 2014 amended the Criminal Justice Act 1988, section 133 and further narrowed eligibility to apply for compensation for miscarriages of justice to those who can demonstrate their innocence 'beyond reasonable doubt'. (Under section 133, a victim of a miscarriage is eligible for compensation if they can show that they have been convicted of a criminal offence and that subsequently their conviction had been reversed on appeal, on reference by the Criminal Cases Review Commission, or pardoned on the ground that a new, or newly discovered fact showed beyond reasonable doubt that there has been a miscarriage of justice.)
In 2006 the then home secretary Charles Clarke scrapped an ex gratia scheme allowing compensation for victims of miscarriages as part of New Labour's 'rebalancing' of the criminal justice system. As a result of Charles Clark's intervention, the only people who now get compensation are those who have a statutory right under section 133. Professor John Spencer QC, of Cambridge University, damned New Labour's abolition of that scheme as 'monstrous' and called on the coalition government to 'right this wrong'. The academic described section 133 as 'very mean' and drafted to ensure that 'so far as possible no one ever has a right to anything'. Read more here.
Baroness Helena Kennedy in a recent debate in the House of Lords said that to ask people to prove their innocence beyond reasonable doubt was 'an affront to our system of law'. 'It is very difficult for people to prove that they are innocent beyond reasonable doubt: "Prove that you didn't kill your baby"; "Prove that you didn't leave a bomb in the pub."'