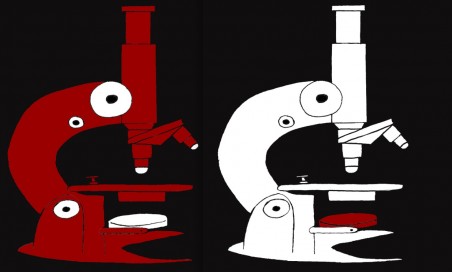 REVIEW: Mike Silverman is one of the UK's leading forensic scientists. His book (Written in blood: the remarkable casebook of one of Britain's top forensic scientists) charts his career from a start in science at Thames Poly  – he did not an O level in Latin which robbed him of a chance to take a medical degree – through to becoming the first Forensic Science Regulator.
Written in blood is published by the Bantam Press, £18.99
Silverman gives fascinating insight into many of the cases that have dominated the headlines from 1974 until his retirement – cases such and Damilola Taylor, Rachel Nickell, Stephen Lawrence, Sally Clark and Jill Dando.
He describes the role and developments in blood analysis, DNA and fingerprints. DNA became the principal method of detection but he also tells of the pitfalls of contamination, human error and poor laboratory procedures leading to potential and actual miscarriages.
He deals with false science in relation to the Birmingham Pub bombings in 1974 but curiously does not deal with the wicked false evidence given by forensic scientists in the Maguire Seven case in 1976. In his time as a Forensic Scientist he has helped to identify and convict dozens of criminals through the traces and evidence left at the crime scene.
Fingerprints were recorded on card files when he started and he was responsible for the introduction of the first automated fingerprint identification system.
His book serves as an important record of the development of Forensic Science since 1974 up to and including the demise of the Forensic Science Service which the present government destroyed in an unprecedented act of vandalism when it closed the FSS in secret in 2010 leaving England and Wales as the only countries in the world with a fully privatised forensic science market.
Silverman warned that there would be a serious risk that the standards would drop and that the police would find that the market no longer found what little the police were willing to give to them enough to provide a comprehensive service. His warnings are gradually becoming clear as the market contracts, standards reduce and increasingly police deal with forensic material in-house. He was part of a world renowned service which has been destroyed and not replaced with an equivalent.
Many believe, as he does, that miscarriages are now more likely to occur and cold case reviews will become a thing of the past.