Time to scrap 'cruel' and 'expensive' immigration detention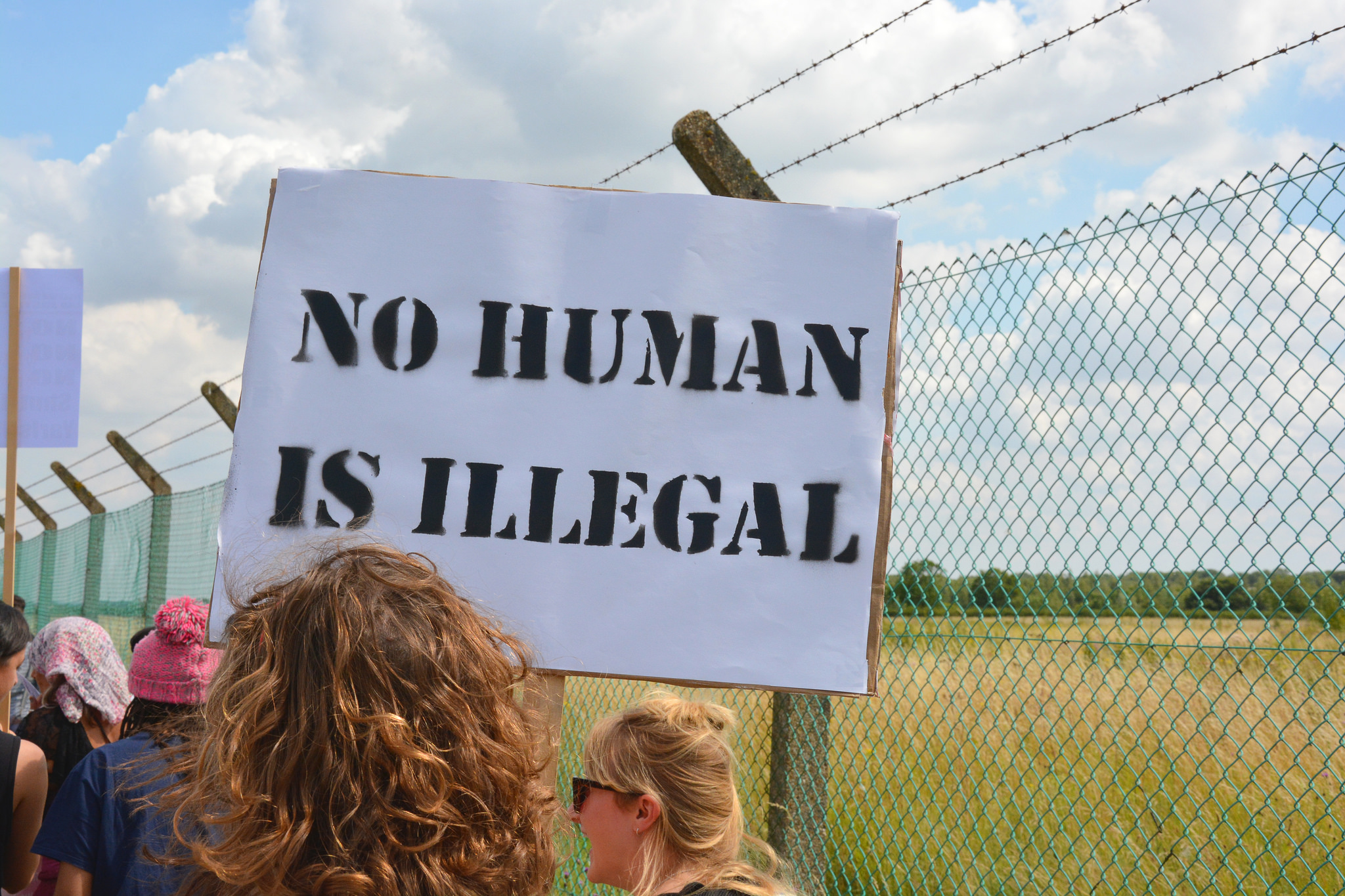 Proposals to build 'a dignified and humane' asylum system without detention have been published by the campaign group Women for Refugee Women. The UK is the only country in Europe without a time limit for detention and the new report renews calls for a 28 day maximum.
In 2015 more than eight out of 10 of asylum-seeking women detained (84%) returned to the community. '[So] their detention served no purpose at all. Detention is not only harmful, then; it is pointless,' the report says. The group pointed out the huge expense of detention. 'It costs just over £35,000 a year to hold one person in detention, and in 2015-16 the cost of running detention centres in the UK totalled £125 million. There is a growing consensus that the current reliance on immigration detention isn't working, and that it is time for change.'
The study highlights the Swedish asylum system where between two-thirds to three-quarters of people required to leave the country do so through voluntary programmes inthe community. People going through asylum have a case-worker responsible for explaining the process, ensuring they engage with their case and helping them access additional support. Sweden has capacity to detain just 255 people at a time. By contrast there are around 3,000 people in detention in he UK at any one time. During the course of 2015, Sweden detained about 3,500 people compared to 32,400 people in the UK.
Earlier reports by Women for Refugee Women highlighted the shocking conditions at Yarl's Wood where the majority of asylum seeing women are held and which the HM Inspectorate of Prisons called 'a place of national concern' in 2015. 'We have revealed how women are denied privacy and dignity in detention as they are routinely watched in intimate situations – while they are in bed, on the toilet, in the shower, or getting dressed – by male guards,' the group said. 'This happens when guards burst into their rooms without knocking, or when women who are on 'constant supervision' or suicide watch are watched by male guards.'
One in five of the women interviewed by the group said they had tried to kill themselves in detention, and four out of 10 said they had self-harmed. 'The harm of being locked up is exacerbated by the lack of time limit on immigration detention in the UK; women simply do not know when they will be released,' the group says.
The report repeats calls for a 28 day time limit for detention, a proposal which has cross-party Parliamentary support and has also been called for by the HM Inspectorate of Prisons and the National Preventive Mechanism. 'The indefinite nature of immigration detention in the UK exacerbates the harms of being locked up, as people simply have no idea of when they will be released,' the group adds.
It also calls for the immediate implementation of automatic judicial oversight of detention under the Immigration Act 2016.
The report also called for transparency over the introduction of a 72-hour time limit on the detention of pregnant women last July 2016. It argued that it was 'essential' that statistics were made public. 'These statistics should include the numbers of pregnant women detained, and outcomes for these women – whether they are removed from the UK, or released back into the community,' they added.
You can read The Way Ahead report here