[contextly_auto_sidebar id="QrKNIt9IBgnxawJRaUE1qeWrpUaXrFJJ"]
Every day in the media we are constantly bombarded with new stories of crimes committed. You could be forgiven in thinking that crime is a bigger issue than it was a decade ago. Many of us may share the perception that the level of crime is increasing, however, statistics show otherwise. Since 2010 crime rates have been steadily declining and the level of crime in England and Wales is said to be at its lowest levels since 1981. However, there has been a rise in violent crime and sexual offences such as rape.
Kenny is an advisor on youth policy and the author of a series of Kenny Reports. He spent a short period of time in custody in Feltham Young Offender's Institute and fought for the right to take his A-levels whilst there. In November 2011 he was acquitted of all seven charges made against him and went on to become an undergraduate degree law student at BPP Law School.
You can download the Kenny report 3: Personalised Politics  here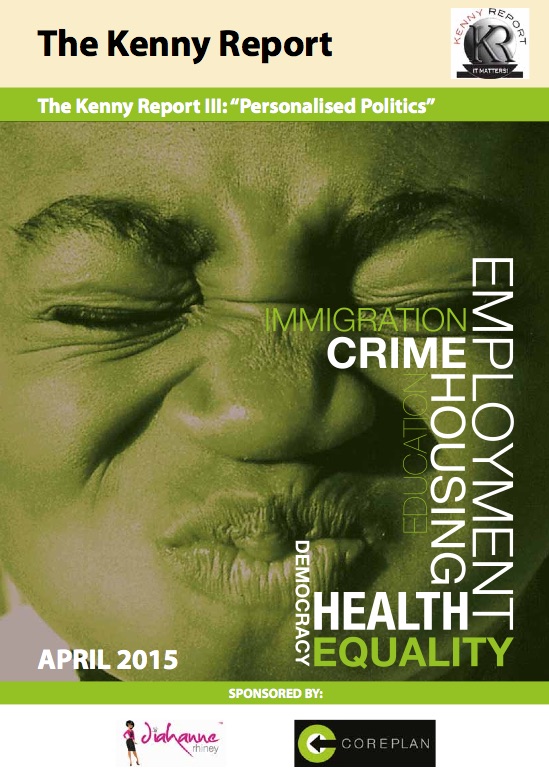 Despite academics arguing that there is a range of explanations as to why the level of crime is falling, the Conservative government has shamelessly tried to attribute this success of the declining levels of crime to their policies. With a general election looming, both the Conservative and Labour parties have produced manifestos detailing their policies in relation to Law and Order.
The manifestos barely scratch the surface in terms of dealing with the major issues surrounding crime and justice.
Both parties are committed to: reducing the high rate of re-offending, implementing a law to give victims of crime more rights, increasing Black and ethnic minority (BME) representation in the police and tackling sexual exploitation and child sexual abuse. However, the Conservatives have made it clear that if elected, they will ban extremists groups and scrap the Humans Rights Act and replace it with a British Bill of rights, in order that foreign criminals can be easily deported. In its manifesto, the Labour party has said that it will abolish Police and Crime Commissioners, protect neighbourhood policing and raise the professional standards of police and prison officers, so that in cases of serious misconduct, similar to lawyers or doctors they can be struck off the professional register. Unsurprisingly, for both manifestos there is no mention about various contentious issues, which are putting our legal system into disrepute. Issues such as a legal aid crisis, which has meant that millions of people who cannot afford private lawyer legal fees, are finding it extremely difficult to seek justice in the courts, which often results in self-representation. A recent study has shown that the public has a greater concern for access to justice than free healthcare, so why are none of the party leaders discussing investing more into legal aid as they do about our sacred NHS. The Kenny Report 3, which we recently published, discusses possible solutions to these types of issues – such as joint enterprise, which can be very dangerous as it can give rise to wrongful convictions; the over-representation of people who are from BME backgrounds or grew up in care in our prison system; and the overcrowding of prisons. Issues that aren't even in the main parties' manifestos. There is also no reference made to re-investing in local youth services, which play a vital part in keeping young people out of crime.
Our report also looks at the unfair stigmatisation of youth in the media. Young people are given a lot of bad press and most stories on youth are negative. However, despite public perception, it is only a minority of youth committing crime as in any other age group. Additionally, none of the two parties mentions any proposals that ensure there is more responsible reporting in the media.
The political parties need to be addressing these sorts of issues and if they want to build more trust between the people and the justice system, they should actively create policies surrounding these issues. They should also prosecute more people who are committing offences, which are hugely under-reported and have a low prosecution and conviction rate, such as rape and Female Genital Mutilation.