Susan May: 'Until I clear my name, I remain locked up'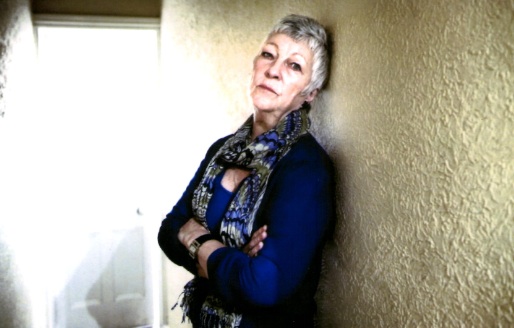 Susan May died earlier this month at the age of 68 years. She spent 12 years in prison for the murder of her aunt but always maintained she was the victim of a miscarriage of justice. May had been fighting breast cancer for a few years and appeared to have been responding well to her treatment, but recently took a dramatic turn for the worse.
May left Askham Grange open prison, near York, after serving 12 years for the murder of her elderly aunt. She might have been 'free', but she wouldn't rest until her conviction was overturned, she told me in 2010. 'Until I have cleared my name, I remain locked up. My family will tell you I eat, sleep and breathe my case.'
Hers case was one of a handful of alleged miscarriages that has attracted widespread public support. Susan May was convicted in 1993 of murdering 87-year-old Hilda Marchbank, who was found dead in bed at her home in Royton, Lancashire, beaten and suffocated with her pillow. May is thought to have been the first lifer to protest their innocence throughout a sentence to be released on her tariff date. May claimed to have been told repeatedly by parole officers, psychologists and prison staff that unless she admitted her guilt, she would never leave.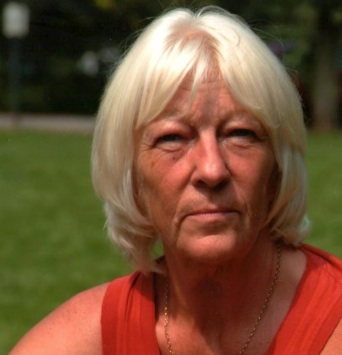 Whilst the police initially thought the elderly woman's death was the result of a bungled robbery, May was linked to the killing after a bloody handprint was discovered on the wall of her aunt's bedroom.
Growing doubt
A number of significant developments had arisen over the last year pointing towards her innocence. Most recently a report by the former head of the national fingerprint service of the Netherlands, Arie Zeelenberg – reported in the Guardian by prison correspondent Eric Allison as recently as October 14th. Zeelenberg found no evidence that the finger marks were placed in blood. He said: 'There is overwhelming evidence that they were not comprised of blood but of sweat and a minor residue of another unknown substance.' He also maintained that the marks on the wall were made before Marchbank's murder. The expert had studied high-resolution negatives of photographs of the crime scene from the Criminal Cases Review Commission.
Last year the Guardian traced a witness who claimed that the police tried to persuade him to lie in order to 'eliminate' a red Ford Fiesta car seen at the murder scene. It was argued that the police hide the fact that they had a 'good suspect', named by an anonymous caller. Michael Rawlinson, a heroin addict, had access to a red car and was known by police as a robber targeting the elderly people. Rawlinson was murdered in a drugs dispute in 2001.
Susan May came to the launch debate of the JusticeGap's Wrongly Accused: Who is responsible for investigating miscarriages of justice?. 'Once the CCRC rejects you, you are on your own again,' Susan May said afterwards; adding that she was fortunate to be supported by people who were willing to take on her case pro bono as well her friends Dorothy Cooksey and brother Geoff Goodwin, a former builder and lay preacher at the church down the road who she called her 'Mr Forensics' and Eric Allison.
'She no more killed her auntie than I killed President Kennedy. Her innocence is an absolute certainty.'
Eric Allison
The journalist used to meet up with May 'regularly, about once a fortnight'. 'We'd have a bowl of soup and go over the case. She was always very vibrant and with it,' he recalls. 'When I last saw her, I said: "You know we are going to win, don't you?" There was nothing there. No response.'
Allison first met May when he started writing for the Guardian nine years ago and he visited her at Askham Grange. 'I asked Susan what was the worst thing that happened to her in prison,' he recounts. May had been in 'that infamous, awful wing of Durham where there were a dozen women surrounded by a thousand men'. 'She filled up a little and said the worst thing that happened was that "anybody would dare suggest I'd hurt a hair on my auntie's head". I was so moved by it. She meant it. She was a lovely person. I shall miss her terribly.'
Dorothy Cooksey was born on the same street as Susan May and the pair had been friends all their lives. 'Susan had massive support locally. If you go out in Royton, you couldn't walk five yards before someone stopped you to inquire how she was.' When May was arrested for the murder, 80 local people volunteered character references to her kind and caring nature.
'She was a generous lady,' Cooksey says. 'We didn't know how she would cope with going to prison. In a way she lived her life in prison the way she lived her life outside by taking care of people. She didn't judge anyone.'
What was Cooksey's response when her friend was arrested? 'Shock and horror. That was the beginning of my disillusionment with the whole justice system. I could not believe that this could happen to someone. I thought we had the best system in the world. It never occurred to me that anything could go horribly wrong.'
And why did it go wrong? 'There is a thread that runs through all miscarriages of justice. It started with Susan going to a local solicitor who dealt with her divorce and conveyancing and not getting the right advice. Once you are in the system, the gates close. You can batter away at those gates – but nobody wants to open them again.'
Susan May's case is once again back with the Criminal Cases Review Commission. She had been twice been rejected by the court of appeal and in 2011 the CCRC refused to refer the case for a third time. After the Wrongly Accused debate, Susan May said that the Commission had allowed the the new evidence back as 'a fresh submission – but then you're back in the queue and it remains to be seen whether it goes any further.'
Dorothy Cooksey believes that the new report 'attacks and destroys the main plank of the prosecution case'. 'Zeelenberg says that it is not blood but sweat on the walls – and they are old marks made before the murder,' says Eric Allison. 'It's conclusive.'
A CCRC spokesman yesterday said that 'the Commission was very sorry to learn of Susan May's death' and 'willing to discuss this with the family whenever they are ready to do so'. 'In the meantime, we will be continuing with the review of Mrs May's conviction as before. We are making progress in considering Arie Zeelenberg's report, with the help of another forensic expert. This is normal practice. We are continuing to work as quickly as we can and to make progress.'
'We promised Susan that we would carry on. We had hoped the conviction would be overturned in her lifetime – but we will carry on.'
Dorothy Cooksey