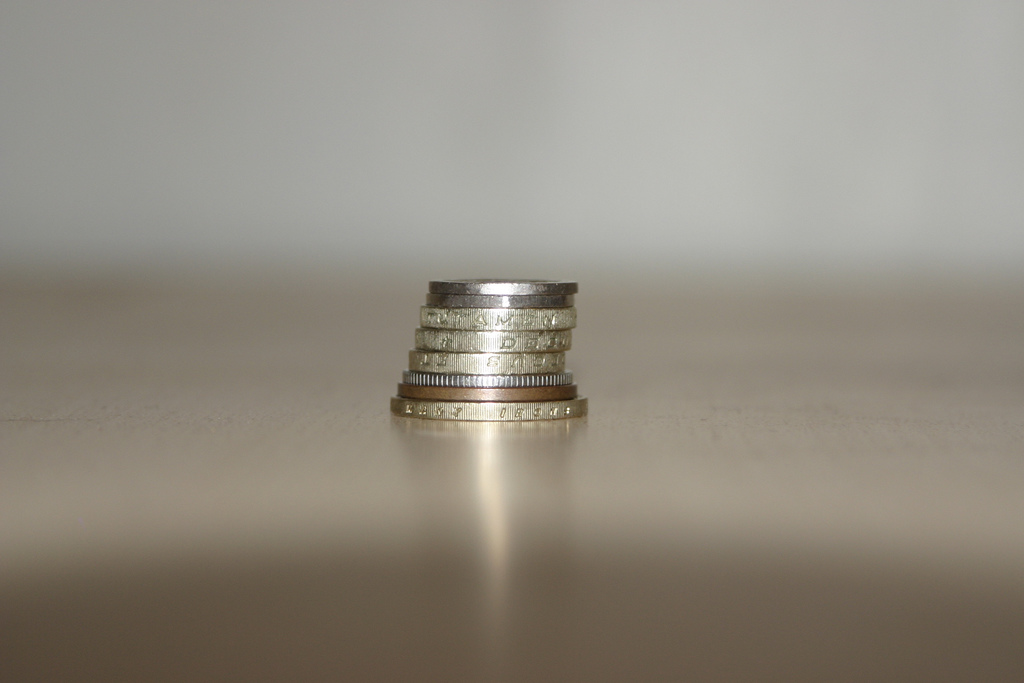 If you are one of the five million British workers earning less than the Living Wage – and especially if you are one of those earning only the National Minimum Wage (NMW) – you might be wondering how to best to use your vote in 2015 to get some governmental action on low pay. Pic (Poverty wage: £5.52) from Flickr under Creative Comms Licence by Jez S.
You might well be tempted to cast your vote for Labour, who last month announced at their conference in Brighton that, should they win in 2015, they will 'strengthen the NMW'. Then again, you might be attracted by the Conservatives, at least some of whom say (PDF) that, if returned to power in 2015, they will 'strengthen the NMW'. Or you might feel drawn to the Liberal Democrats, who just this week said that they are focused on, well, 'strengthening the NMW'.
Feeling any the wiser? No, nor me. What do they actually mean, these politicians, when they talk of 'strengthening the NMW'?
Well, despite the high profile given to their NMW pledge by party leader Ed Miliband in his conference speech, Labour haven't yet said, other than that they might increase the fines on employers convicted of criminally flouting the NMW. And the NMW-strengthening band of bright blue Conservatives led by Matthew Hancock MP have been even less forthcoming. For the Liberal Democrats, Vince Cable has provided a tiny bit of detail: from this month, his Department for Business will be naming and shaming more of the employers found by HMRC to have flouted the NMW. Which won't be difficult, given that they have named and shamed only one such employer since January 2011.
Toiling away for just £6.31 per hour on the NMW, you might want to know, for example, whether any of the three main parties intend to increase the NMW rate by more than this year's miserly £4.20 per week uprating. As Claudia Wood of think tank Demos rued this week, after tax and National Insurance 'that's a loaf of bread and a pack of butter at a push. Let them eat toast?'
And if you're one of the hundreds of thousands of workers paid (unlawfully) less than the NMW, you might want to know what each party plans to do to improve enforcement. At present, Vince Cable's Department for Business gives HMRC just £1.30 per low paid worker per year for enforcement of the NMW, and you might well think that Britain could do better than that.
Apart from a bit more naming and shaming – who knows, maybe they'll hit double figures by 2015 – Vince Cable and the Liberal Democrats have yet to offer anything in terms of better enforcement of the NMW. Ditto the Conservatives. As for Labour, as already noted they say they might increase the fines for those convicted of flouting the NMW, and also that they might give local authorities powers to enforce the NMW, alongside HMRC.
However, there's only been one such criminal prosecution since 2010, and Labour haven't said whether they would give HMRC any more money to bring more prosecutions – without which the proposed higher fines would be of no consequence. And much the same applies to extending enforcement powers to severely cash-strapped local authorities. Powers without resources are worthless.
So, there you go. Not exactly spoiled for choice, are you?