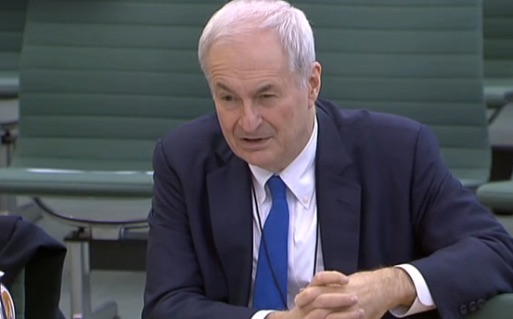 'Stop shaming suspects and holding them in indefinite limbo', MPs have said in a report published today backing recommendations to implement a 28-day police bail limit.
The report, by the Commons' Home Affairs Select Committee, came after they heard evidence from Paul Gambaccini, the BBC DJ whose life was put on hold for what he described as 'twelve months of trauma'. 'The CPS should write and apologise to Mr. Gambaccini, explaining why the case took so long when the original police investigation was dropped for insufficient evidence a month before he was even arrested,' said committee chair Keith Vaz. 
His committee recommended that people suspected of sexual offences should have the right to anonymity, unless they were charged or police needed to name them. 
Witch hunt
'When I entered my eleventh month on bail, a friend phoned and said "You are going to make British political history. The law will be changed as a result of your case",' Paul Gambaccini commented. The broadcaster, one of a large number of celebrities investigated as part of Operation Yewtree, was first arrested in December 2013 and re-bailed five times before the CPS decided to drop the case in October last year. Made to feel the victim of a 'witch hunt,' the police investigation cost him his contract with his employer, over £200,000 in earnings and legal fees, and, MPs say, damage to his reputation.
Gambaccini denied the allegations throughout the investigation and told MPs: 'I faced the full weight of the state with unlimited financial resources for 12 months for no reason.' He said: 'It was a completely fictitious case. It was a science fiction case. It required time travel and I do not have a time machine.'
The DJ and his lawyer, Kate Goold of the law firm Bindmans LLP, submitted a number of recommendations, which have today been supported by the Committee including:
A time limit of 28 days on bail;
The CPS to give a written explanation to the suspect when no further action is taken but they have remained on bail for over six months;
Pre charge anonymity to suspects accused of sexual offences;
Zero tolerance on police leaking information; and
Transparency on the part of the police regarding the progress of investigations.
'I hope and pray that the recommendations of the Home Affairs Committee will be implemented.  If thousands of people do not have to endure what I experienced, my year will have been worth it.  I am grateful for the attention and hard work of the Committee.' 
Paul Gambaccini
There have been several calls to the Government to reform police bail. www.thejusticegap.com was a signatory to an open letter sent to the Daily Telegraph and Guardian calling upon the government for this reform. 
Currently there are no time limits on pre-charge bail, and there is no limit on the number of times a suspect can be re-bailed. Suspects can spend months – sometimes years –  on bail without answers, and implementing a time limit would, the report says, 'create an incentive for the police to carry out more thorough investigations before deciding to make an arrest, and use police bail less.'
Keith Vaz, the chairman of the Committee, explained it was time for change. 'It is unacceptable that, even with little evidence, people can be kept on bail for months on end and then suddenly be told that no further action will be taken against them without providing any information as to why.' 
Gambaccini told the MPs he was a victim of a 'fly paper' investigation, whereby a suspect's name is hung up in public to see if it attracts further complainants. Once his name was made public the BBC suspended him without pay. 'Suspects deserve to remain anonymous until charge,' said Keith Vaz. 'Police use of the "flypaper" practice of arresting someone, leaking the details, then endlessly re-bailing them in the vague hope that other people come forward is unacceptable and must come to an immediate end.' 
Insisting the Crown Prosecution Service did not release names of suspects before charge, DPP Alison Saunders, the most senior prosecutor in England and Wales, said she did not believe the CPS owed Gambaccini an apology; however she does support a shorter police bail period.