[contextly_auto_sidebar id="CJ9QenigX3Wjt5hUiWI8twZCXRMU3Ai4″]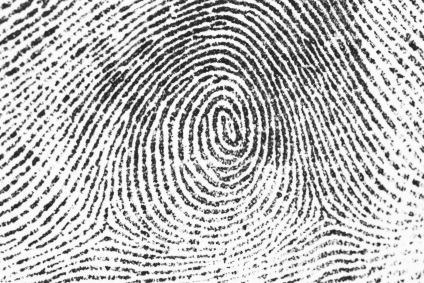 Lord Justice Pitchford's announcement of the terms of the public inquiry into undercover policing are extremely broad and somewhat open-ended. This is the only plausible way to do it. Indeed, it's arguable that there could be a separate full inquiry into any number of shocking aspects of Britain's political secret police.
Courts deceived
Officers would be arrested and prosecuted, going to court swearing to tell the truth, the whole truth and nothing but the truth but then, from the first question confirming their name, they would lie, lie and lie. As a defendant, they were privy to lawyer-client meetings. On many more occasions, their evidence was withheld from the defence. On this basis, a 2011 trial of activists infiltrated by Mark Kennedy collapsed, and subsequently 49 convictions were quashed.
If Kennedy's toll is taken as an average, the officers of the Special Demonstration Squad and National Public Order Intelligence Unit have caused around 8,000 miscarriages of justice. Even if we are conservative and presume there was just one per officer per year, the total is around 600. This may well be the biggest nobbling in English legal history.
Relationships
Officers routinely had long-term, intimate relationships with women they were sent to spy on. More than one had children with them. This wasn't merely a lie. Nothing about their partner was true. The person they trusted most in all their lives was only ever there as a paid state agent, the relationship was controlled by an unseen group of other officers.
Twelve of the 14 exposed officers did it. The arc of the relationships, from phrasing in the love letters to the feigning of a breakdown before leaving, is strikingly similar. The unit was run by officers who'd done it themselves. It is hard to see it as anything other than strategy. One of the women says it feels 'like being raped by the state'.
Justice campaigns
Family and racial justice campaigns were routinely infiltrated and spied on. Eighteen have been named, including those of Stephen Lawrence, Jean Charles de Menezes, Joy Gardner and Ricky Reel. As Ricky's mother Sukhdev says, the resources that should have been deployed to catch Ricky's racist killers were instead used to undermine the family and the chance of justice.
Blacklisting
The Independent Police Complaints Commission has conceded that it was routine for every Special Branch to illegally supply information on political activists to the construction industry blacklist. Run by a company called the Consulting Association, the illegal list was used by most of the big companies in the industry on a huge scale. It held files on over 3,000 people when it was raided by the Information Commissioners Office in 2009. Many hadn't had work in years.
The level of intrusion and the numbers of people affected are comparable to phone hacking, yet blacklisting victims are still having to fight to be heard. Unlike hacking, this isn't a few coppers taking a fat envelope, this was institutional.
A special police unit, the National Extremism Tactical Co-Ordination Unit, used undercover intelligence to assist companies who were subject to protest. Not only was there the illegal exchange of information, but the unit's chief, Gordon Mills, gave a powerpoint presentation to the Consulting Association. The blacklist shows that political policing is not about officers upholding the law – it is officers breaking the law to uphold something else.
Dead children
For nearly 30 years, it was mandatory for an officer to steal the identity of a dead child, as until the 1990s the birth certificate was the gateway identity document that allowed them to build a credible persona. This is not merely ghoulish, it places people in danger.
Activist Helen Steel, looking for her disappeared boyfriend John Barker, went to the house listed on 'his' birth certificate. The real Barker died of leukaemia aged eight years. His brother Anthony said that whilst it was upsetting to a social justice activist turn up like that, if it were members of an infiltrated violent criminal gang who thought they'd found their mole, the reaction may be much more serious. Families were unknowingly placed in danger simply for being bereaved.
The Home Affairs Select Committee report into undercover policing insisted that all families involved be told and receive 'a full and unambiguous apology'. That was in February 2013. The police have identified more than 40 cases since then and told none of them.
As with so much in this issue, the revelations have come from activists and journalists whilst the police obfuscate. They have clung to 'neither confirm nor deny' as a tactic to avoid technical admission of facts that have been widely accepted for years. If officers are not named at this inquiry, how can those who were spied on know it happened and tell their story? How can the truth ever come to light?
This refusal to come clean but instead to undermine those who have been wronged by police is another example of the 'double injustice' that the Hillsborough families speak of (they, too, have strong evidence of being spied on). It seems that these units could not distinguish between a threat to life and limb, a threat to corporate profit, a threat to police credibility and a threat to the political status quo.
This anti-democratic remit even saw police spying on elected representatives. As well as swathes of trade unionists and a number of unions as institutions, ten MPs have been named as being spied on, including current Labour leader contender Jeremy Corbyn. Baroness Jenny Jones' file was opened after she was elected to the Greater London Assembly and continued for at least eleven years.
---
The truth at last
Pitchford has said that he will refer cases to the CPS where necessary (though they have shown considerable bias and collusion with police on this issue), but any evidence given to the inquiry will not be used in subsequent criminal proceedings against that person. This should protect the whistleblower officer Peter Francis from the talons of the Official Secrets Act and hopefully encourage more to come forward.
The inquiry's wide terms are to be welcomed, though Pitchford has ruled out several crucial areas such as UK officers working abroad and the revolving door between police and private spies, an industry largely comprised of ex-cops and reliant on illegal exchanges of information.
Neville Lawrence has criticised the lack of an oversight panel. If we are to avoid the failings of Hillsborough investigations, and emulate the success of the Hillsborough Panel, there is a need for prominence of the voices of those affected. This is not arbitration, it is much more of a victim/perpetrator situation with grievous human rights abuses inflicted on citizens.
State power without accountability chokes democracy. Spied-on activists investigating their own lives have recently forced little gasps of oxygen in. It's time for Pitchford to tear the hand of Britain's political secret police from the throat of dissent and let voices be heard.