Rape victims to be spared ordeal of giving evidence in court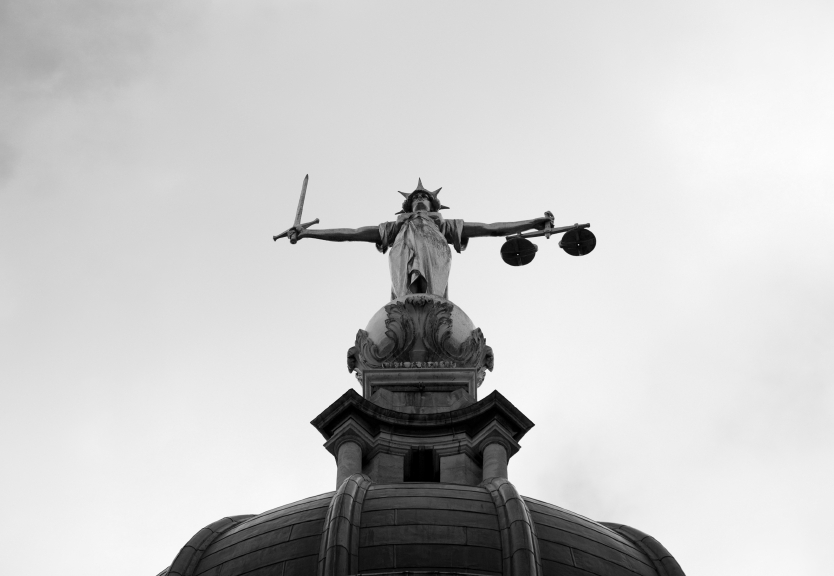 New measures to spare alleged rape victims from facing live cross-examination in court will be brought in from September as part of changes being made by the justice secretary Liz Truss.
Under the new system, alleged victims across England and Wales will be able to provide evidence in pre-recorded cross examinations, which will then be played to the jury once the trial begins.
Introducing the second reading of the Prisons and Courts Bill on Monday, Truss confirmed plans to for the reforms 'sparing them the trauma of giving evidence during trial'.
The new rules are being introduced following a pilot scheme in Liverpool, Leeds and Kingston-upon-Thames using pre-recorded evidence for child victims. 'This will not reduce the right to a fair trial,' she said. 'During the pilots for vulnerable victims there was no significant change in the conviction rate, but we did see more early guilty pleas and fewer cracked trials. That means less stress and trauma for all of those participating in the case.'
The move by the Government comes amid changes including the introduction of the new offence of "sexual communication with a child", intended to target adults grooming children on social media. Those convicted of the new offence could face a jail sentence of up to two years and an automatic listing on the sex offenders list.
It also comes shortly after Plaid Cyrmru MP Liz Saville Roberts launched a private members bill to stop alleged rape victims being quizzed about their sexual history or appearance. Ms Truss has said that the new rules will provide 'much clearer ground rules' to counsel in relation to these cases.
She added: 'At the moment, prior sexual history can only be asked about in exceptional circumstances, but sometimes questions can be asked that verge on that territory. If a question is asked that is inadmissible, that can be cut out of the tape by the judge.'
The family of a woman who took her own life before her attacker stood trial have spoken out in support of the planned changes.
Ceri Lindon took an overdose days after being kidnapped and raped in Chester in August 2014. Speaking to the Sunday Times, her mother Eleri said: 'Ceri was told there was a possibility she would have to give evidence and I'm sure these reforms would have helped her a great deal.'
Victims' commissioner Baroness Newlove, has also applauded the reforms, saying: 'Victims have not asked to become a victim of crime so I am pleased the government is strengthening the support available to them in the courtroom.'
However, others have argued that this could negatively affect people who are falsely accused of rape. Speaking on the BBC Radio 4's Today programme, chair of the Criminal Bar Association Francis FitzGibbon said: 'One has to remember what has been called the "golden thread" of criminal justice, and that's the presumption of innocence and the idea that the prosecution has to prove their case beyond all reasonable doubt in every case, whether it's a sex case or any other case. My worry is that, with the best will in the world, this may detract from that. And of course, no one would say that witnesses should be put through unnecessary distress, but the methods and the processes of criminal trials in these cases have improved greatly in recent years and people are much more sensitive.'
'Trials are trials,' he said. 'The point of them is to determine whether the person accused is guilty; they can't be confused with any kind of therapeutic process. You can make [trials] as comfortable as possible, but they're never going to be comfortable, for anybody.'