Prison visiting rules 'traumatises' children, say Barnardo's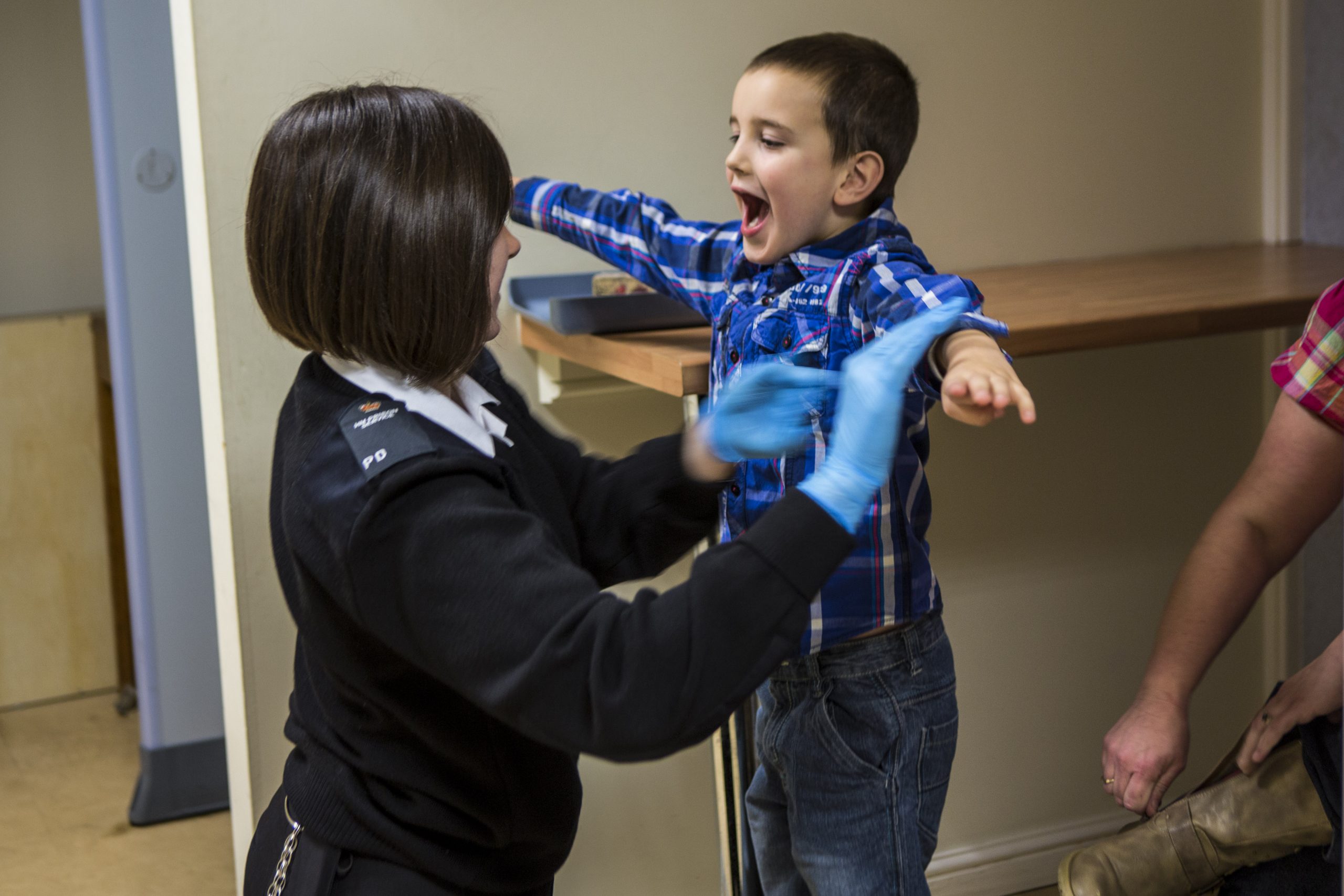 Prison punishments which deny male inmates from spending time with their children are increasing reoffending and leaving young people traumatised, campaigners have warned. Report by Piers Barber
The children's charity Barnardo's, which works in prisons to help maintain family relationships, wrote to Sam Gyimah, the prisons minister, to warn about the implications of the Incentives and Earned Privileges (IEP) Scheme and call for its regulations to be changed.
Since 2013, prisoners have been entitled to just two hours a month to see their children. This time can rise to four hours a month if they 'demonstrate motivation', enrol on educational courses, or spend time helping other prisoners or staff.
This scheme has led to a reduction in the amount of time prisoners are spending with their children. Between 2012 and 2014, the number of inmates on the 'basic status' increased by 52% – equating to 900 prisoners. Those on the 'enhanced status', meanwhile, decreased by 16 per cent. Furthermore, IEP statuses also regularly fluctuate, making family visits unpredictable and upsetting for the young people involved.
Floella Benjamin, the vice president of Barnardo's, recently raised the issue in the House of Lords. She said: 'It should be a child's right to visit their dad in prison, not for a dad to earn the right to see their child. Children massively struggle with the distress and confusion of having their father taken away. To then stop them spending a few precious hours with their dad simply traumatises them even further.'
Restrictions on family visits as punishment often have counterproductive effects on inmate behaviour. Furthermore, maintaining healthy family and partner relationships while imprisoned can have important impacts on a prisoner's subsequent efforts to move away from crime. Ministry of Justice figures, for example, demonstrate that the reoffending rates of inmates who receive family visits are likely to be 39% lower than those who do not.
Barnardo's have called for regulations to be brought in line with those in women's prisons, where guidelines state that child visits 'should not be restricted in order to serve the needs of an incentive scheme'.
Barnardo's was informed over a year ago that the scheme was under review. Javed Khan, the charity's chief executive, said: 'We're still waiting and children are still suffering. The Government must address this now as maintaining­ family ties is essential for children's emotional development and life chances.'
Peter Dawson, director of the Prison Reform Trust, said: 'Family contact is not a privilege to be earned but a fundamental part of effective rehabilitation. It is crucial to keeping people safe in prison and to dealing with the devastating impact a prison sentence has on the innocent families prisoners leave behind.
'The Government recently welcomed the findings of a major review it commissioned from Lord Farmer on exactly this subject, it is time to turn words into action.'
A spokesperson from the Ministry of Justice said: 'We are committed to transforming prisons into places of safety and reform and we recognise the need to provide those in our custody with stable environments, as well as opportunities to change their behaviour and turn away from a life of crime. Relationships with families can play a key role in this. We have a dedicated strategy to help strengthen family ties, including giving governors flexibility over their budgets to support schemes that help offenders maintain these relationships.'
---
This article was published on Monday, September 4 2017